24th Sunday OTC Homily
"Rescue Story" by Zach Williams.
      His name is Joshua Stewart. Joshua is Susie's and my nephew. Life began beating Joshua to a pulp at a young age. At the age of two and a half, Joshua's Dad was killed in a rollover accident, crushing his Dad to death. An Uncle on his Mother's side tried his best to be a mentor to Joshua, and introduced Joshua to baseball. That Uncle was shot and killed in a domestic violence incident. A year and a half later, another Uncle was shot and killed. Joshua's Mom was devastated, having lost a husband and two brothers. She dealt with the pain by smoking Marijuana and visiting the bars. She eventually remarried. Joshua describes his home life after that as chaos. Joshua said:
"Never was there any peace at home. Someone was always screaming and yelling about something."

Joshua didn't want to listen to his step-dad, he wasn't his Dad. Joshua will tell you that his step-dad would ground him for the longest time over the silliest of things. Joshua found some escape in baseball. Despite the chaos in his life, Joshua became a really good baseball player and was always a straight-A student. It was how Joshua planned to get to college
and escape his life at home.
      He made a friend while he was playing baseball and his friend's mother said Joshua could spend the weekends at their house with one condition. On Sunday morning Joshua had to get up and go to Church with her family. For the next few years, Joshua went to Church with his friend's family. He learned about a loving God, a God who would never leave him or forsake him, but it sure didn't seem that way when Joshua had to go home. Chaos ruled the day, and Joshua was stuck in the middle of it all. Joshua learned as he grew up that to ease the emotional pain of the loss of loved ones, drugs were the answer. In the eighth grade, Joshua started smoking marijuana. He began hanging out with the wrong people, and progressed from marijuana to LSD, Ecstasy and Cocaine. When Joshua's step-dad discovered a pack of cigarettes in Joshua's possession, his step-dad told Joshua he could no longer participate in baseball. Now Joshua's escape had been dashed, taken away like his Dad and Uncles. He was filled with a rage that was eating him alive from the inside out. Eventually, he ended up in a fight with his step-dad that lead to him being arrested and charged with domestic violence. In October of his senior year, on his eighteenth birthday, he walked out of the school and never returned.
        Joshua wanted to get a job and support his habit, and he did. He did eventually find a woman who he loved and she loved him. They had a child together, but by now Joshua was shooting Heroin intravenously. Joshua ended up in prison for a year and swore he would never turn to drugs again. He lasted three weeks. After his release from prison, he developed stomach problems. At about the same time he fell on some ice and now he had back problems. Ultimately, he was diagnosed with Chiron's disease and his tailbone
"floating"

not attached to anything. No doctor would describe him pain medications because of his past, so Joshua began self medicating again. In 2007, Joshua overdosed and was revived three times. His wife told him she had enough of him and that he needed to leave the house, which he did. When he couldn't get himself straightened up, his wife filed for divorce. It was the lowest he had ever felt in his life. Joshua decided to shoot himself up with enough Heroin to kill himself. God had other plans. The eighth time Joshua went to rehab, the pastor asked anyone needing prayers to come forward and Joshua did. The pastor as well as others there including other addicts laid their hands-on Joshua and prayed over him. Joshua said it felt like the weight of the world had been lifted off his shoulders. He completed the one-year program. His body was completely void of pain.
        Even though Joshua tried to kill himself, God sent a woman on that dark country road to find him. Joshua is a prodigal son. The center of Joshua's story is a Heavenly Father who loves him greatly. It was Joshua's free will that caused him to stray and abandon his father's house. Having done that, Joshua found himself in extreme misery, suffering deep humiliation and loneliness. Joshua journeyed back to the Father, and the Father generously welcomed him home with great joy.Today, Joshua is a loving husband and father. He works with "His Hope Teen Challenge" to help others find their way. He is no longer lost, he is found. Joshua asked me to share a song with you. It's titled
"Rescue Story" by Zach Williams.
https://www.youtube.com/watch?v=9Yr48Berkqc
by Deacon Ken Stewart

      The story is told of a catechism class studying the Parable the Prodigal Son. After emphasizing the wrong attitude of the older son in the parable, the teacher described the great rejoicing of the household with the return of the prodigal son.
"Amidst the celebration, though,"

the teacher said,

"there was one who failed to share in the festive spirit. Now who was that?"

asked the teacher. One of the pupils immediately shouted out:

"The fatted calf."
      The parable of the Prodigal Son is one of the best remembered of Jesus' parables. The story has been so popular through the ages that along with the parable of the Good Samaritan, many people, even those minimally involved in religion or little acquainted with the Bible, can recount the basic story line.
        Artists have taken up the subject too, such as Dutch master Rembrandt in his famous painting. Looking at the image one immediately notices the prominent standing figure, the Father of the Parable, who represents God. Interestingly enough, though, he seems to be depicted as being blind. His eyes are shut, at least to the faults of his son, and he sees the wayward son not with his eyes but with his heart, on which the kneeling son rests his head.
       If you look at the two hands of the Father, his left hand seems decidedly masculine and pulls the son's right shoulder toward the Father's embrace. The other hand, more delicate and feminine, seems to be caressing the repentant son's back. In this artistic narration of the parable, God is depicted with traits usually associated both with a loving father and mother, fitting enough as God is a loving creator and parent.
        In the parable of the Prodigal Son we find three strong persons, and our Lord probably intends for us who hear the parable to see ourselves in each of the three characters. How is this so? The weakness and straying of the younger son we probably can easily relate to. The jealousy of the older son who doesn't get rewards for never straying we can identify with as well I'm sure.
        And finally, the compassionate outreach of the Father we can likely find in ourselves too. That is part of the beauty of the parable; each character is not to represent just one type of person, but all of us are a mixture of sin and repentance, jealousy and resentment, and finally, it is hoped, overflowing compassion, forgiveness and love towards others.
         The point of the parable has to be: try harder to become like the forgiving Father, be less like the jealous older son, and learn the meaning of love of self as the prodigal son finally learned in the compassionate arms of his Father.
         Like the prodigal son we're often away from God by our weakness. We get itchy feet and long to be anywhere but here, and off we go either really or in our minds. Like the older son we're often absent from God's love because of bitterness or anger over what others are getting and we think we aren't. As we get older maybe we more easily realize we are a mixture of both sons in the parable. At least I do.
        What Jesus is inviting us to in this parable is the realization that our God is like a loving parent, stretching out hands to us, always forgiving, totally compassionate, loving without limits. That should spell loud and clear to us: be ye comforted!
         The parable is sometimes called that of the Prodigal Father, since prodigal means recklessly wasteful, which the son certainly is in a negative sense, and the Father is a wholly positive sense, of throwing love without restraint, at all times and never counting the cost. The younger son's misery, being consigned before repentance to a pigsty
(and nothing could be uglier in the minds of Jesus' hearers),

finally brings him to his senses. This is the greener grass on the other side of the fence? Hardly!
       How often we think that way, only to realize there is nothing better than to be in the Father's house. For us, home is meant to mean God's kingdom and the Church. Have you ever noticed that the parable of the Prodigal Son has no ending really? We don't know, for example, if the elder brother ever goes in and enjoys the feast with the rest of the household. We'd like to think so at least.
       What we have is not just a story, then, but a challenge, and that's the nature of the parables. In other words, if I'm the prodigal son, will I eventually go back to my Father's house? If I'm the elder son, will I stay outside or go on in and rejoice over the repentant sinner, forgiving as I am forgiven? Can I show a similar loving forgiveness so lavishly bestowed by the father in the parable?
        Even when we make a mess of things, our loving God is ready to take us in. Forgiveness is the final form of love, because it defies logic and can only be described as God-like. We are all called to show it.
        Forgiveness should be extended
"seventy times seven times,"

as Jesus expresses it elsewhere in the Gospel

(Matthew, chapter 18)

. All of this should inspire us to ponder on God's forgiveness of our sins, our need to repent and to have confidence in God's mercy. And we must forgive others. We should always pray for the grace to do so. The fact that we want to forgive means we're actually nearly or already there, and the grace to actually forgive will follow, though not necessarily right away.
       As St Augustine expressed it,

"Do what you can do and pray for what you cannot do."
Prior Christian Leisy, OSB, Monastery of Christ in the Desert. Abiquiu, New Mexico

       The first words we hear from Jesus in this Sunday's Gospel passage might almost startle us. They were spoken by the Lord to convey without the shadow of a doubt a very important message to his followers. The words of Jesus are these:
"If any one comes to me without hating his father and mother, wife and children, brothers and sisters, and even his own life, he cannot be my disciple."

Those are very tough words and what are we to make of them?
       Jesus wanted to make clear the vital point that for those who wish to follow him, namely, that nothing and no one other than God should take precedence or first place in our lives. That place is reserved for God alone. Should we actually hate those who are not God? No, for the law of love is clearly at the heart of all Gospel teaching.
        Another way to express the words of Jesus today in our daily life is that we are to prefer God to everything and everyone else, and at the same time never neglect the supreme law of love for one another. In fact, that is one of Jesus' parting words to his chosen band:
"Love one another as I have loved you"
(John 15:12).
        In comparison with the love God has for us, clinging to any earthly treasures and pleasure is like walking in utter darkness without a flashlight, when in fact we are meant to walk in the full light of a sunlit day.
         God is to hold first place in our life. Jesus told his followers elsewhere in the Gospels that to do so, to strive to do God's will, qualifies such ones as brothers and sisters of Christ.
         So, we must ask: is God, Father, Son and Holy Spirit, holding the most important place in my life and is my life centered in Christ? Probably none of us can give a resounding
"yes,"

to the question, but if we strive for such a goal with sincerity and perseverance, we have to believe that it is slowly becoming a reality and that our love for others will attain its full growth as well.
        We live in times when commitment to anything and anyone is not fashionable or easy. Nevertheless, in the depths of our hearts we are all seeking something that will last and offer us hope in a world asphyxiated by strife, unhappiness, brokenness and despair.
        Christ wishes us to belong to him and to allow him to take all our burdens and weariness upon his infinite tenderness. Belonging to Christ will not end our sufferings, but will make them bearable under the shadow of his outstretched arms. God so loved the world that Christ was sent to earth by God to redeem the human family.
         The final comparison Jesus makes in the Gospel passage today is about a king preparing to go out to confront another king and the need to calculate beforehand if the fight is really possible with the resources at hand. If the numbers are too few, the king will send a smaller delegation to seek terms of peace with the opposing forces. How is this to be interpreted for our spiritual enrichment?
          Too often our world is focused on pleasure, possessions and self-seeking, as if these are the things that really matter. Christ is calling us to something and Someone else. Christ asks each of us to commit ourselves entirely to the love of God and neighbor, for a life that is truly fulfilling and that will extend to eternal life in heaven.
           Whenever we gather to celebrate the Eucharist, we pledge ourselves to adhere to Christ, who has called us
"out of darkness into his marvelous light"
(First Letter of Saint Peter 2:9).
        We are attracted to that light where we find warmth, nourishment and renewed energy for our life in Christ, who is our strength, the Bread of Life, given that we might stay on the path we have been called to walk as followers of the Lord. We willingly partake of this feast to be united with our Lord, who is ever our Way, our Truth and our Life.
Prior Christian Leisy, OSB
Monastery of Christ in the Desert Abiquiu, New Mexico

      If we take today's readings from scripture seriously, we realize that the cost of pride is more than just financial loss. Pride can cost us our salvation. The first reading earnestly requests us to "conduct our affairs with humility. The greatest benefit of doing so, according to the author, is that we will
"find favor with God."

(Sir 3:17-18)

. Jesus is even more radical in this regard. He puts it in no uncertain terms,

".everyone who exalts himself will be humbled, but the one who humbles himself will be exalted."

(Lk 14:11).

No wonder, then, that in the Catholic tradition pride is counted as one of the seven deadly sins.
       In three points I hope to reflect on the sin of pride and the virtue of humility. As I read it in the scriptures, pride and humility have to do with posturing. Pride and humility are about the position we take in the presence of God, in the presence of others and in our own estimation.
       

1. Our posture in the presence of God

. The real question is this: How do we position ourselves before God? The last couple of months, I have been led to examine not only the quality of my prayer life but also how I conduct other aspects of my prayer life. For example, it is not common for me to think,
"Today, I will pray later in the day; or that I will get back to quality prayer starting next week; or that today, I will spend my prayer time doing some good for others."

All these are valid arguments. But here is the problem with these arguments. God becomes dispensable. Does God have to be available when I am available? Should it not be the other way around? So, here is a question for all of us: Who calls the shots about how we spend time, how we allocate our finances, how we manage our relationships, or how we worship? If we find that God has little say in these areas then it is time to reexamine our life. Humility should lead us to position ourselves right before our God.
       2. Our posture in the presence of others. Most people will not have trouble with the first point. We naturally accept God as superior to us. In the scriptures there are many measures of humility. For example, Paul says in the letter to the Philippians,
"Do nothing out of selfish ambition or vain conceit, but in humility consider others better than yourselves,"

(Phil 2:3)

. Today's Jesus offers a rather strange measure of humility. He says,

"When you hold a lunch or a dinner, do not invite your friends or your brothers or your relatives or your wealthy neighbors.. Rather, invite the poor, the crippled, the lame, and blind."

In this way, Jesus draws out of any false or shallow sense of humility. Humility is not merely about wearing unbranded clothes, doing charity, or even hesitation to talk about our achievements. Humility is who we identify ourselves with. In Jesus's time, the poor, the crippled, the lame, and blind lived on the fringes of society. Who are on the fringe of society today? Immigrants, addicts, the unemployed, those whose homes are being foreclosed, the homeless, children in foster care? And how much room do they have in our lives?
        3. Our estimation of our own selves. I was talking to a few people who were at a social justice meeting. And they were telling me about how at the end of the meeting one of the speakers made a comment that went something like this:
"We just have to admit that that the poor are different than us."

The problem with this guy is his estimation of himself and how he postures himself in his own thinking. I said earlier that in the Catholic tradition Pride is considered a deadly sin and humility is a virtue. Humility becomes a virtue when its practice becomes instinctive. We can call ourselves humble people when instinctively we know our true dignity in the presence of God – helpless sinners redeemed by the limitless love of God. We are humble people when instinctively we assign the same dignity to every human person. Sirach tells, us

"Humble yourself the more, the greater you are, and you will find favor with God."

Jesus tells us,

"For every one who exalts himself will be humbled, but the one who humbles himself will be exalted."
      As we bring ourselves to the altar let us identify with the bread and the wine. These are unpresumptuous, simple and humble objects from everyday life. Yet God exalts them and makes them the body and blood of Christ. If we identify ourselves with the bread and wine, if we become unpresumptuous, humble and simple, God will exalt us in eternity.
Fr. Satish Joseph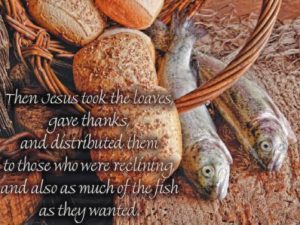 AUTOBIOGRAPHY




OF FR. FRANCIS TANDOH C.S.Sp.
         I am Fr. Francis Tandoh. I was born to the parents of Mr. Andrew Tandoh & Mrs. Dorothy (Payne) Tandoh. I am the fourth child from a family of 12 children with ten surviving. I pursued my elementary and high school education in Kumasi, Ghana. I received my call to the priesthood at an early age. I attended St. Hubert's Seminary in Kumasi. I left the seminary to continue my Sixth Form (at a time high school was seven years in Ghana) education in T. I. Ahamadya Islamic School, in Kumasi. I entered the teaching career and taught in St. Benedict Middle School, Kumasi, Ghana, from 1981-83.
          I decided to join the Missionary and Religious Order of the Holy Spirit Congregation and entered into the Postulancy in 1983. I completed my Novitiate and started my philosophical studies in 1985, at the School of philosophy Insukka, Nigeria. I took some time off reflecting on my vocation to the priesthood. During this time, I taught Social Studies in St. Anthony Junior High School, in Kumasi Ghana. At the same time, I was engaged in a rural ministry for young adults.
          I went to continue my studies for the Priesthood and missionary life in the Spiritan International School of Theology, Enugu, Nigeria. I was ordained in the Star of the Sea Catholic Cathedral by the late Most Rev. Charles Kweku Sam on July 24, 1993, in Takoradi, Ghana, my home Diocese, after completing my theological studies.
           I hold a degree in Religious Education; master's in educational administration/Leadership. I hold a certificate in Pastoral Counseling; I am a certified Clinical Chaplain with CPSP. I suspended my candidacy as a student in licentiate/Doctoral degree with Marian Research Institute, University of Dayton, due to my parish workload, but I hope to take it up very soon. Before my ordination, I was the Publicity Officer for the Kumasi Diocesan Youth Council; Bursar Holy Ghost Pre-Novitiate, Ghana.
          In my Ministry as a Priest, I single-handedly founded a benevolent group called Spiritan Friends, who support the Spiritans and their ministries. I have served at Our Lady of Fatima Parish while in residence as Religion Teacher in St. Edward's Middle School, Bwiam the Gambia and St. Peters High School; Pastor Star of the Sea Parish, an affluent Parish of 1000 families; Pastor St. Charles Luanga Parish of about 2000 in Sunday mass attendance. Rector St. Peters Seminary, all in the Gambia.
          I was transferred here to the United States in 1996 to serve as the Mission Coordinator for the Holy Spirit Fathers, West Africa Province, now Ghana Province, a position that I still served until 2016. My main work was to write grants and preach
in Catholic Churches to creating awareness about the missions, especially in Africa in soliciting funds to support the church's activities in Africa, especially in training priest for the Spiritans coming from Ghana. To support myself I was employed to be the Religious Education Director in Resurrection Catholic School, now St. Benedict the Moor Catholic School, while still being the Parochial Vicar for St. James and Resurrection Parishes in Dayton Ohio until my appointment as the Pastor of St. James and Resurrection Parishes, in December 2000.
             In 2000 soon after my appointment, I led the parish community of 400 families through a church building campaign, Vision to Victory, which finally gave them a new church edifice, with a new parish, St. Benedict the Moor. The church holds 1050
people in the sanctuary and a hall which seats 600 people, I am the first pastor of this newly created parish. In that same year, I was appointed the Pastor of St. Augustine, Germantown and St. Mary, Camden with Fr. Joshua Otusafo as my Associate.
             In July 2009 in addition to the three Parishes, I was asked to be the Pastor of St. Mary's and Holy Family in Dayton. In 2010/2011, Holy Family Parish was closed to the English Congregation due to financial constraints. I still have all these three Parishes. St. Mary's Camden was given out to the Preble County Parishes in 2014.
          Recently in 2015, I led my parishes into accepting the only Catholic school in the West side of Dayton that was closing, reasons being poor Academic Standards and Financial Constraints. Today St. Benedict the Moor School is opened and thriving academically and raising good students for the future of our community and country. Advocacy has been my passion for the ministry. I believe the word becomes more meaningful when parishioners see it reflected in the community and their life. For
more than six years I was the Co-chairperson and Chairperson of Leaders of Equality of Action in Dayton (LEAD). LEAD is an interfaith Justice Group who work with City leaders and Congregations to hold the system and Politicians accountable to bring freedom and peace into the community. In my terms we were able to have victories with the RTA busing Board to be more inclusive, the City of Dayton to change its ordinance to be friendlier to Ex-Offenders (Bann the Box), City increasing the demolishing of dilapidated buildings and many more victories.
         As I celebrate this weekend the 25 years milestone today, it is my will to work together with all of you who are my flock to expand the missionary work of God with affection and love for the good of you, my parishioners, and the community that we serve. May the good Lord who has entrusted me with his flock help me with good health, courage and good directions that comes from the guidance of his spirit to bring it to a fruitful end.
Thank you for your support during all these years
GOD BLESS