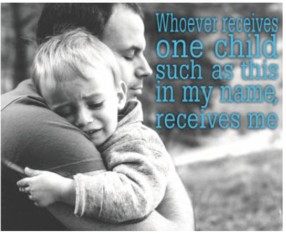 My sisters and brothers in Christ,
Today the Gospel repeats part of what we heard last week because it is so important:
"The Son of Man is to be handed over to men and they will kill him, and three days after his death the Son of Man will rise."
At the heart of our Catholic faith is the belief that Jesus is both God and man, that Jesus was born for our salvation, that Jesus died for us and that Jesus rose from the dead. Always we are invited to know Jesus personally through the Scriptures and through the Jewish and Christian traditions that have come down to us and which we accept as revelation.
It is no easier today that it was in the time of Jesus to believe these truths of faith. We must meet the living Jesus before we can truly commit ourselves to Him. We should not think that those who were alive when Jesus was had it any easier than we do. They also found it difficult to believe that Jesus was God and that he rose from the dead after being put to death.
We come to meet Jesus personally in the Scriptures, by reading them and meditating on them. We come to meet Jesus personally when we meet the Christian community, the Church. We come to meet Jesus personally when we meet a believing Christian who is able to give a living witness to the Lord.
The first reading today is from the Book of Wisdom. It also gives us a methodology: start persecuting Christians and see what happens to their faith. Start persecuting good people and see if God will come to save them. This is pretty strong medicine but it is also part of what convinced the early believers. When the civil society put itself against believers, some gave up their faith, but many were able to stand firm and to die for their faith. The challenge for us today is this: Am I willing to die for my belief in Jesus as Lord, as God and as the one who gives Himself to us in word, in sacrament and in His Church?
The Church is always a mess because it is a Church of sinners. As is clear in every age, even the leaders in the Church are sinners, some worse than others. Yet that same Church proclaims Jesus as God, as Lord, as Redeemer. That same Church proclaims Jesus who died as Risen.
The second reading today is from the Letter of James. It explains, in some way, the results of our sinfulness:
"Where jealousy and selfish ambition exist, there is disorder and every foul practice."

In reality, it says that wherever sin is present there is disorder and every foul practice. The challenge for all of us is to continue to fight our sinfulness.
The Gospel tells us again that Jesus Himself proclaimed that he would be put to death and rise, but that His followers could not yet understand what those words could mean. Only when Jesus had died did some of His followers remember and begin to reflect.
We are His followers today. Do we forget His words? Yes, just as did His early followers. There will be trials and tribulations and evils, but Jesus has promised to be with us and to be with His Church until the end of the world. Let us continue to live our faith because Jesus is Lord.
Your brother in the Lord, Abbot Philip, Monastery of Christ in the Desert


WE MUST CARRY EACH OTHER'S CROSS
        Jesus could not be clearer: If we are to be his followers, if we are to become credible witnesses to what he has done for each and all of us by dying and rising from the dead so that we might be with him forever, then we must carry each other's crosses, just as he carried his cross for us.
          No one is exempt from this obligation, especially those who shepherd flocks, and by that, I mean we deacons, and priests and bishops of the Church who are to lead, strengthen and protect the flock of Christ, the Church, the Family of God, from all harm.
        All of us who are fathers and mothers, shepherds of domestic churches, particular families, are also included.
         We must become
"cross-carriers,"

bearing not only the crosses in our own personal lives, but also the crosses of those for whom we are responsible. There is no greater love that to lay down one's life for another. To carry the cross of someone you love so they will live, this is a noble thing, and a great obligation.
         Nothing is more noble than to carry the same cross that Jesus carried on the way to Calvary, and Jesus continues to carry that cross whenever one of his people suffers and is in need.
         Two thousand years ago, two people carried Christ's cross: Simon of Cyrene, and our Blessed Mother Mary. They both carried Jesus' cross, each in their own particular way.
        Simon carried a physical, tangible cross. He saw, touched, smelled, and tasted it. Forced into carrying the cross with Jesus, he bore it side by side, cheek to cheek, with Jesus. He walked with Jesus, step by step. He felt the same whip, and labored under the same weight. He accompanied Jesus all the way to Golgotha. Simon of Cyrene bore the wood of the cross and accompanied Jesus so closely he no doubt touched his face. His sweat and blood mingled with the sweat and blood of Jesus. Are we willing to get that close to someone in need, and carry their cross with them?
         Mary's carried a spiritual and very emotional cross. She, in a profound and intimate way, as only a mother could, experienced her Son's cross. Mary carried in her Immaculate Heart the cross of her Son, and as we are told, seven swords pierced that heart of hers. Her heart and his were united. Are we willing to care and love someone so much as to feel their pain and know their need, as Mary felt and knew?
       Will we, in our lives, bear our physical and spiritual crosses, the crosses of others, crosses that Jesus continues to carry in their lives? Will we be like Simon? Will we like as Mary?
Jesus says we must be.


We must be

"cross-carriers"

and become the kind of witnesses that are so desperately needed at this time in the Church, now badly wounded by those who were responsible for caring and protecting and guiding her.
        We who are fathers know instinctively what cross-carrying means. We are life givers. We are protectors of life, sustainers of life, and guardians of our families. We have an inner sense that alerts us to those who would harm our wives and families. We move against any such threat to them. We safeguard our flocks, our families.
       Mothers, you already know what cross-carrying means. You bear life into the world, then hold it, feed it, care for it and nurture it. You suffer when your families suffer. You would gladly substitute your life for any of your family members if you could when they are in danger. You instinctively feel the pain of your children. You know when your husbands are in trouble.
       Deacons, priests, and bishops need to begin to learn from us fathers and you mothers what cross-carrying is all about, for you are their families. We must learn to protect and support you much better. We must become more like Simon, more like Mary. We must carry your crosses, not put them on you.
        Fathers, continue to carry the crosses of your wives and children, and in doing so be close enough to them to see in their crosses what Simon saw in the cross of Christ.
           Mothers, continue to carry the crosses of your husbands and children by keeping your hearts open and loving, even should your hearts be pierced seven times, as was Mary.
        Will the clergy of our Church be willing to learn from all of you how to become better
"cross-carriers,"

how to accompany you, lead you by serving you, and never ever harming you?
I would like to conclude with this prayer:
God our Father, protect us from all harm. God the Son, walk with us each step of the way. God the Holy Spirit, inspire us to newness of life and of love. Triune God, send forth your holy angels to surround us with their care.  Amen.
Deacon Bob Yerhot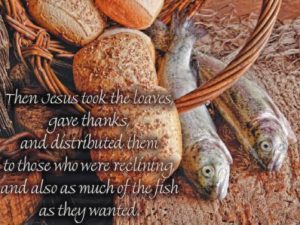 AUTOBIOGRAPHY




OF FR. FRANCIS TANDOH C.S.Sp.
         I am Fr. Francis Tandoh. I was born to the parents of Mr. Andrew Tandoh & Mrs. Dorothy (Payne) Tandoh. I am the fourth child from a family of 12 children with ten surviving. I pursued my elementary and high school education in Kumasi, Ghana. I received my call to the priesthood at an early age. I attended St. Hubert's Seminary in Kumasi. I left the seminary to continue my Sixth Form (at a time high school was seven years in Ghana) education in T. I. Ahamadya Islamic School, in Kumasi. I entered the teaching career and taught in St. Benedict Middle School, Kumasi, Ghana, from 1981-83.
          I decided to join the Missionary and Religious Order of the Holy Spirit Congregation and entered into the Postulancy in 1983. I completed my Novitiate and started my philosophical studies in 1985, at the School of philosophy Insukka, Nigeria. I took some time off reflecting on my vocation to the priesthood. During this time, I taught Social Studies in St. Anthony Junior High School, in Kumasi Ghana. At the same time, I was engaged in a rural ministry for young adults.
          I went to continue my studies for the Priesthood and missionary life in the Spiritan International School of Theology, Enugu, Nigeria. I was ordained in the Star of the Sea Catholic Cathedral by the late Most Rev. Charles Kweku Sam on July 24, 1993, in Takoradi, Ghana, my home Diocese, after completing my theological studies.
           I hold a degree in Religious Education; master's in educational administration/Leadership. I hold a certificate in Pastoral Counseling; I am a certified Clinical Chaplain with CPSP. I suspended my candidacy as a student in licentiate/Doctoral degree with Marian Research Institute, University of Dayton, due to my parish workload, but I hope to take it up very soon. Before my ordination, I was the Publicity Officer for the Kumasi Diocesan Youth Council; Bursar Holy Ghost Pre-Novitiate, Ghana.
          In my Ministry as a Priest, I single-handedly founded a benevolent group called Spiritan Friends, who support the Spiritans and their ministries. I have served at Our Lady of Fatima Parish while in residence as Religion Teacher in St. Edward's Middle School, Bwiam the Gambia and St. Peters High School; Pastor Star of the Sea Parish, an affluent Parish of 1000 families; Pastor St. Charles Luanga Parish of about 2000 in Sunday mass attendance. Rector St. Peters Seminary, all in the Gambia.
          I was transferred here to the United States in 1996 to serve as the Mission Coordinator for the Holy Spirit Fathers, West Africa Province, now Ghana Province, a position that I still served until 2016. My main work was to write grants and preach
in Catholic Churches to creating awareness about the missions, especially in Africa in soliciting funds to support the church's activities in Africa, especially in training priest for the Spiritans coming from Ghana. To support myself I was employed to be the Religious Education Director in Resurrection Catholic School, now St. Benedict the Moor Catholic School, while still being the Parochial Vicar for St. James and Resurrection Parishes in Dayton Ohio until my appointment as the Pastor of St. James and Resurrection Parishes, in December 2000.
             In 2000 soon after my appointment, I led the parish community of 400 families through a church building campaign, Vision to Victory, which finally gave them a new church edifice, with a new parish, St. Benedict the Moor. The church holds 1050
people in the sanctuary and a hall which seats 600 people, I am the first pastor of this newly created parish. In that same year, I was appointed the Pastor of St. Augustine, Germantown and St. Mary, Camden with Fr. Joshua Otusafo as my Associate.
             In July 2009 in addition to the three Parishes, I was asked to be the Pastor of St. Mary's and Holy Family in Dayton. In 2010/2011, Holy Family Parish was closed to the English Congregation due to financial constraints. I still have all these three Parishes. St. Mary's Camden was given out to the Preble County Parishes in 2014.
          Recently in 2015, I led my parishes into accepting the only Catholic school in the West side of Dayton that was closing, reasons being poor Academic Standards and Financial Constraints. Today St. Benedict the Moor School is opened and thriving academically and raising good students for the future of our community and country. Advocacy has been my passion for the ministry. I believe the word becomes more meaningful when parishioners see it reflected in the community and their life. For
more than six years I was the Co-chairperson and Chairperson of Leaders of Equality of Action in Dayton (LEAD). LEAD is an interfaith Justice Group who work with City leaders and Congregations to hold the system and Politicians accountable to bring freedom and peace into the community. In my terms we were able to have victories with the RTA busing Board to be more inclusive, the City of Dayton to change its ordinance to be friendlier to Ex-Offenders (Bann the Box), City increasing the demolishing of dilapidated buildings and many more victories.
         As I celebrate this weekend the 25 years milestone today, it is my will to work together with all of you who are my flock to expand the missionary work of God with affection and love for the good of you, my parishioners, and the community that we serve. May the good Lord who has entrusted me with his flock help me with good health, courage and good directions that comes from the guidance of his spirit to bring it to a fruitful end.
Thank you for your support during all these years
GOD BLESS