FAITH
           When Abram was about 75 years old, God told him to pack up everything he owned, gather his family and move a great distance. Abram packed up and moved into the land God gave him.
         When Abram was 90 years old years old, he was concerned because he had no children. For Abram, this meant that the steward of his household would be his heir. God gave Abram and Sarah a child, and Abram's descendants became as many as the stars above.
"Faith is the assurance of things hoped for, the conviction of things not seen."

Abram fulfills the definition of faith.
        Another example of the obedience of faith is the Virgin Mary. Through faith Mary conveys to the angel Gabriel that she doesn't know how she could become pregnant, but Mary believes that "with God nothing will be impossible" and so she says:
"Behold I am the handmaid of the Lord; let it be done to me according to your word."

Elizabeth greeted her:

"Blessed is she who believed that there would be a fulfillment of what was spoken to her from the Lord."
       Some may say
"That was a long time ago, what about the here and now?"

Just recently a woman I know allowed a surgeon to replace bone, with Titanium, Polymer and Ceramic. Her faith was strengthened by her belief that God would once again allow her to be active and move without pain. Faith always comes with reward. Faith is the theological virtue by which we believe in God and believe all that he has said and revealed to us, because God is truth.
        By faith we commit ourselves to God, and we seek to know and do God's will. In addition to a faith that believes, we know that our faith calls us to respond, because Faith without works is dead. Saint James said
"Show me your faith without works, and I, by my works will show you my faith."

Our faith shows when we respond to the pleas of the orphans. We emulate Christ when we care for the destitute. Mother Theresa said:

"Start with one person, the one closest to you."

Imagine how much better the world could be if all who professed to be Christians, acted like Christians. What couldn't we accomplish!
        Jesus took Peter, James and John up Mount Tabor and was transfigured before them. Jesus' face and clothes became dazzling white, and he was seen conversing with Moses and Elijah. They were talking about the great feats of salvation Jesus was about to undertake in Jerusalem. For many, the question is
"What's the big deal about the transfiguration?"

The transfiguration strengthened the apostles for what was to occur in Jesus' life, and in their own lives. Hard times were coming for Jesus and his apostles. Jesus allowed the apostles to get a glimpse of what heaven will be like.
        The apostles were able to hear the voice of God telling them to listen to his Son. Strengthened in faith by visions and the words of God, the apostles would be able to endure anything the world could throw at them.
          If we try, we can think of things in our lives where we know for certain that God's hand was in the middle of it all. For instance, when a particular scripture speaks directly to us, or when the homily seems to answer the very question we have been contemplating, we feel God working in our lives. When these instances of grace appear, our faith is strengthened, just as the apostle's faith was strengthened.
        Today, we are thankful that we are children of God, and heirs of God. We remember that to get to glory we may have to suffer just a little while. As we make our way up the mountains and through the valleys of life, may our prayer always be
"It is good that we are here Lord"

, in your presence, with your people, in your Church.

 

IT MAY REQUIRE SOME FASTING, BUT MAKE A DAILY TIME OF PRAYER.
       When asked, many people say
"My relationship with Jesus Christ is the most important relationship in my life."

They also share with us that, "I have personally encountered Jesus Christ and am growing as a disciple." They want to grow as disciples and make it the most important relationship. That's wonderful news.
       Along with that good news is some bad news. The good and bad news relates to prayer. Prayer, of course, expresses and deepens the relationship with Jesus. The good news is that quite a few people have an individual prayer time with God every day. The bad news that the rest of us have a prayer time only once a week, once a month – or less. That's not so good. And when we ask about specific devotions it gets worse. Devotions include Scripture reading, Liturgy of Hours, rosary, prayer before Jesus in the Blessed Sacrament. Only 23% of people asked say they practice some daily devotion. That means more than three out of every four people don't.
       We can do better. You and I need some daily practice of prayer if we are going connect with Jesus and grow our relationship with him.
        Today we hear about Jesus going into the desert for 40 days. Why the desert? In the Old Testament, the Hebrew Scriptures, God takes his people into the desert so he can woo them. It's a time of courtship. Do you remember how great it was when you met that special person? You wanted to spend every possible moment together. So, God wants the same in our relationship with him. Prayer means to block out time for God.
        Notice that in the desert Jesus fasts. He joins fasting to prayer – and so should we. If you are going to pray you have to fast. Begin with observing the requirement to abstain from meat on Friday: no burgers, no chicken, no bacon. Consider giving up some other favorite food and replacing it with fruit and veggies. You'll have more energy to pray.
         People say they don't have time to pray, to say the rosary, to read a Psalm, to visit the Blessed Sacrament or to meditate on a Scripture reading. But then the same person does have time for a favorite TV program, video game, Internet, Facebook, a hobby – all potentially good things, as are Big Macs and fried chicken. Sometimes we need to fast from good things in order to accomplish the first things. That's what Lent is about.
          During Lent we go to the desert to remember our first love. Do you recall St. Paul's words? Love is patient. It does not brood over injuries. Love never fails. Love involves more than emotions. Love is a decision and ultimately a gift from God. By prayer we ask for the gift of love.
          Today take this message with you: If you want a relationship to Jesus and if you want that relationship to be the most important one, you've got to pray. And to maintain and grow the relationship with Jesus, pray. It may require some fasting, but make a daily time of prayer. If you want the gift of love, pray. By the Spirit Jesus will take to the Father. As he tells us today:
"You shall worship the Lord, your God, and him alone shall you serve."
Amen.

       People in the business world used to be proud to have the motto,
"My word is my bond."

Once one's word was given on a deal, it was considered binding. The action of a few moments would receive written confirmation a day or even weeks later.
        Today, unfortunately, one's word is frequently not trusted as one's bond. What seems to be missing is personal integrity. That's one of the qualities we should want to carry with us always in this life; it's surely one of the criteria on which we shall be judged. Integrity means wholeness, being complete and not divided in any way  physically, spiritually, or esthetically. It means that you have every quality that you should have, and nothing in the wrong place. It means being well-rounded  that you're as poetic as you are rational, as visionary as practical, as imaginative as realistic, as artistic as hardheaded, as magnanimous as sturdy.
       Today's Gospel is a series of three unrelated separate sayings of Jesus harvested into one place, either because St Luke strung them together that way or because Jesus had adapted himself to the Jewish way of preaching. The three sayings have to do with the blind leading the blind, the splinter in a companion's eye, and a good tree and its fruits. The sayings are part of Luke's
"Sermon on the Plain. Shorter than Mathew's "Sermon on the Mount"

, the sayings are short lists of absolutely essential components of authentic Christianity

"one-liners"

. Jesus' one-liners here are about being a true follower of Jesus, mostly in the area of integrity within oneself and having positive judgments of others.
       Jesus applies these principles to several areas. For one thing there isn't much sense to leaders trying to guide others until and unless the leaders have been there themselves. For another thing, we ought to have enough integrity to see both ourselves and others honestly. Jesus must have been exercising his sense of humor when he compared a splinter in a neighbor's eye with a whole wooden beam in one's own. To the Christian disciple who's concerned with the faults of another and ignores his own, Jesus applies the word
"hypocrite",

a designation he had previously given only to the scribes and Pharisees. Lastly a good tree doesn't bear rotten fruit, nor a rotten tree good fruit, Jesus' meaning is that internal dispositions reveal themselves in external actions.
        If we need motivation toward integrity, today's reading from St Paul gives it. In this chapter, Peter asserts that belief in the resurrection of the Lord implies belief in the resurrection of the faithful. In today's passage, Paul's own experience of the Risen Lord and his life of hardship focused his attention on the life beyond the present world. Our new life in Jesus renders insignificant the physical death that appears so final.
        Paul ends the chapter, as he often does, by making his teachings a challenge. In this case, it's a demand for action – be firm, steadfast, always fully devoted to the work of the Lord
(v. 58),

knowing that we have all the glory of our resurrection to look forward to.
         Even so called educated and highly successful people often appear to lack the integrity to find meaning, direction, and contentment in life. Our entire goal is to respond to God's call to new life with the risen Lord, a life that results both from his gift and our efforts. fulfilment of that goal is infinitely worth the struggle involved in retaining our integrity. Our children are often the best judges of integrity versus phoniness. They're not impressed by false fronts of even their parents. We can't fake integrity or hide it, so let's try deliberately to develop it.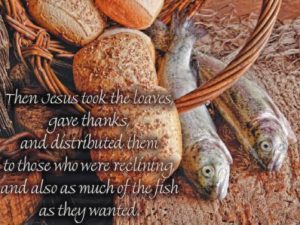 AUTOBIOGRAPHY




OF FR. FRANCIS TANDOH C.S.Sp.
         I am Fr. Francis Tandoh. I was born to the parents of Mr. Andrew Tandoh & Mrs. Dorothy (Payne) Tandoh. I am the fourth child from a family of 12 children with ten surviving. I pursued my elementary and high school education in Kumasi, Ghana. I received my call to the priesthood at an early age. I attended St. Hubert's Seminary in Kumasi. I left the seminary to continue my Sixth Form (at a time high school was seven years in Ghana) education in T. I. Ahamadya Islamic School, in Kumasi. I entered the teaching career and taught in St. Benedict Middle School, Kumasi, Ghana, from 1981-83.
          I decided to join the Missionary and Religious Order of the Holy Spirit Congregation and entered into the Postulancy in 1983. I completed my Novitiate and started my philosophical studies in 1985, at the School of philosophy Insukka, Nigeria. I took some time off reflecting on my vocation to the priesthood. During this time, I taught Social Studies in St. Anthony Junior High School, in Kumasi Ghana. At the same time, I was engaged in a rural ministry for young adults.
          I went to continue my studies for the Priesthood and missionary life in the Spiritan International School of Theology, Enugu, Nigeria. I was ordained in the Star of the Sea Catholic Cathedral by the late Most Rev. Charles Kweku Sam on July 24, 1993, in Takoradi, Ghana, my home Diocese, after completing my theological studies.
           I hold a degree in Religious Education; master's in educational administration/Leadership. I hold a certificate in Pastoral Counseling; I am a certified Clinical Chaplain with CPSP. I suspended my candidacy as a student in licentiate/Doctoral degree with Marian Research Institute, University of Dayton, due to my parish workload, but I hope to take it up very soon. Before my ordination, I was the Publicity Officer for the Kumasi Diocesan Youth Council; Bursar Holy Ghost Pre-Novitiate, Ghana.
          In my Ministry as a Priest, I single-handedly founded a benevolent group called Spiritan Friends, who support the Spiritans and their ministries. I have served at Our Lady of Fatima Parish while in residence as Religion Teacher in St. Edward's Middle School, Bwiam the Gambia and St. Peters High School; Pastor Star of the Sea Parish, an affluent Parish of 1000 families; Pastor St. Charles Luanga Parish of about 2000 in Sunday mass attendance. Rector St. Peters Seminary, all in the Gambia.
          I was transferred here to the United States in 1996 to serve as the Mission Coordinator for the Holy Spirit Fathers, West Africa Province, now Ghana Province, a position that I still served until 2016. My main work was to write grants and preach
in Catholic Churches to creating awareness about the missions, especially in Africa in soliciting funds to support the church's activities in Africa, especially in training priest for the Spiritans coming from Ghana. To support myself I was employed to be the Religious Education Director in Resurrection Catholic School, now St. Benedict the Moor Catholic School, while still being the Parochial Vicar for St. James and Resurrection Parishes in Dayton Ohio until my appointment as the Pastor of St. James and Resurrection Parishes, in December 2000.
             In 2000 soon after my appointment, I led the parish community of 400 families through a church building campaign, Vision to Victory, which finally gave them a new church edifice, with a new parish, St. Benedict the Moor. The church holds 1050
people in the sanctuary and a hall which seats 600 people, I am the first pastor of this newly created parish. In that same year, I was appointed the Pastor of St. Augustine, Germantown and St. Mary, Camden with Fr. Joshua Otusafo as my Associate.
             In July 2009 in addition to the three Parishes, I was asked to be the Pastor of St. Mary's and Holy Family in Dayton. In 2010/2011, Holy Family Parish was closed to the English Congregation due to financial constraints. I still have all these three Parishes. St. Mary's Camden was given out to the Preble County Parishes in 2014.
          Recently in 2015, I led my parishes into accepting the only Catholic school in the West side of Dayton that was closing, reasons being poor Academic Standards and Financial Constraints. Today St. Benedict the Moor School is opened and thriving academically and raising good students for the future of our community and country. Advocacy has been my passion for the ministry. I believe the word becomes more meaningful when parishioners see it reflected in the community and their life. For
more than six years I was the Co-chairperson and Chairperson of Leaders of Equality of Action in Dayton (LEAD). LEAD is an interfaith Justice Group who work with City leaders and Congregations to hold the system and Politicians accountable to bring freedom and peace into the community. In my terms we were able to have victories with the RTA busing Board to be more inclusive, the City of Dayton to change its ordinance to be friendlier to Ex-Offenders (Bann the Box), City increasing the demolishing of dilapidated buildings and many more victories.
         As I celebrate this weekend the 25 years milestone today, it is my will to work together with all of you who are my flock to expand the missionary work of God with affection and love for the good of you, my parishioners, and the community that we serve. May the good Lord who has entrusted me with his flock help me with good health, courage and good directions that comes from the guidance of his spirit to bring it to a fruitful end.
Thank you for your support during all these years
GOD BLESS