In these Sundays of Ordinary Time coming after Christmas Time, we can hear so clearly the radical call of following the Lord Jesus Christ. Being a nice person is not what the Gospel is about. The Gospel is about following the Lord Jesus, becoming His disciple, spending our lives in serving Him and allowing ourselves to be formed by Him. Perhaps none of us wants to be a fanatic. On the other hand, it is clear that Jesus invites us to follow Him in a very radical kind of way.
       Today's first reading from the Book of Leviticus invites us to be holy as God is holy. An invitation from the Lord probably needs to be taken seriously. We humans often take our time responding to God, even when we have the best of will. A few saints seem to respond completely and immediately to the Lord. Most of us say yes to God and then take our time giving our whole self. We give in bit by bit. Perhaps that is why Jesus in today's Gospel presents His teaching so starkly. He does not want us to misunderstand what it means to follow Him. We must be willing to give up everything.
       We are called to be holy and called to be perfect. These are terms that can cause all kinds of scrupulosity and rigidness in some people, so we must make sure that we understand these words. Holiness is simply living for God in every aspect of our lives. Perfection is not in doing everything perfectly, but in loving others in God as we love God Himself. We shall never be without our imperfections at the level of doing, but in the level of loving, the more we let God's love go through us to others, the more wonderful it is.
        We are called to live as temples of the Lord, The First Letter to the Corinthians, from which we get today's second reading, is really clear that all that is good in us comes from the Lord. If we are to be wise, it can only be as God is wise. If we are to boast, it can only be about what God has done in us, in others and in our world.
       Let us give thanks to God today that we have been given the gift of faith. Let us ask that our faith may be lively and draw us deeper and deeper into the mysteries of God. Let us become radical in our living and gentle in our loving.

       When we examine our conscience, we rarely look at our internal sins. We concentrate almost totally on our external ones – our words and deeds. We tend to ignore our internal sins – our bad attitudes, intentions, and desires. Yet these may be our worst sins, and the root cause of most of our external ones. We look at the ripples or waves on the surface, and ignore the current underneath. An illustration may help.
        I know a driver. His license has never been endorsed. As far as the law is concerned his slate is clean. And since he has never been in a serious accident, he enjoys a no claims bonus with his insurance company. One might assume then that we are dealing with a model driver. Not so. In fact, he is a terrible driver, and I'll tell you why. It's not that he does any big wrongs on the road. He doesn't break all the rules or anything like that. No. He's far too shrewd for that. Rather, it's his whole attitude that's wrong. He drives as if he owns the road. You know the type!
       He hasn't a shred of road courtesy. He would never yield the right of way to anyone. He is totally inconsiderate. He is careless in a whole lot of small ways. Often, he doesn't bother to give signals. He frequently drives in the wrong lane. At night he seldom dips his headlights for on- coming traffic. That kind of thing.
        He is very impatient with other drivers. He loses  his temper at the least thing and shouts and screams at them. He is always in a hurry, with the result that you can never relax with him. Risks mean very little to him. He  often pulls out or overtakes in dangerous situations. When other drivers blow their horns at him, he tells them where to go in no uncertain terms. They are wrong, not he. He thinks nothing of driving when he has had too much to drink.
         I could go on, but I'll stop here. So, there you have him. I think you will agree that he is not a good driver. In some ways he is a menace on the roads, and I believe that it is only luck that has prevented him from having a serious accident. I know that he has had a number of narrow escapes. I once told him to his face that I thought he was a lousy driver, and he was highly offended. He defended himself like this: 'I've been driving for some ten years, and I've never had a serious accident. A few minor scrapes, yes, but I've never had to write off a car or anything like that. How many drivers could say the same?' He genuinely believes he is a good driver. His guiding rule is simple: keep out of serious accidents. Anything else – like hurting the feelings of other road users, or annoying them or frightening them – doesn't enter into his thinking.
         It is possible to avoid serious accidents and still be a bad driver. In the Gospel today, Christ tells us that it is possible to avoid commit.

"TO BE SALT AND LIGHT"
      Jesus says that we are called to be salt of the earth. In recent decades, salt has gotten a bad reputation because of the health concerns associated with too much salt in our diet. Every time I visit a nutritionist, I am encouraged to limit the amount of salt in my diet. I mean, who doesn't like salt, raise your hand? Salt is one of the basic tastes we have and a certain amount of it is important for health and even survival. Our culture just gets too much of it and so salt has become another four-letter word. However, if we take a moment and look historically at the importance of salt, Jesus invitation to be the salt of the earth will make more sense.
      First of all, in ancient times, salt was considered an important preservative. They didn't have refrigerators other than what they could manage with underground pantries so when we discovered how salt could extend the shelf life of food, creating edible salt became a very important and lucrative business. Over time, salt therefore became an important item for trade between countries and was even traded as a kind of currency. As a result, it is interesting how often you find the word salt in many of the common words we use. For instance, the word "salary" believe it or not comes from word for salt. Your pay would be reflected by how much salt you earned for the day. The word "salad" comes from the word for salt in reference to the old practice of salting leafy vegetables. Take that nutritionists! Even the name given for the city of
"Saltzburg"

literally means

"salt city"

because of the importance of the salt industry throughout their history.
       Getting back to our Gospel reading, salt was also very important in many religious practices. You see its use in ancient Egypt burial customs. You see its use in the Old Testament with regard to legally binding covenants and sacrifices offered on the altar. Even in our faith tradition, to this day there is still an option in the rite of blessing holy water that includes adding a little salt. There is a special prayer that goes along with that practice. All of this information is meant for us to have a deeper understanding of what Jesus is getting at in our Gospel reading.
        So, when Jesus says, you are the salt of the earth, what he is inviting us to consider is, by becoming disciples and proclaiming the Kingdom of God in word and deed, we will become the preservative that keeps the world from spoiling. Get it? He is also saying that by proclaiming the Good News of the Gospel by the example of our lives, we will give the world in which we live in better taste. Just as food tastes better with salt, the world tastes better when people live the Gospel. See it?
       Our first reading from Isaiah does a good job at articulating what this can look like. He says, "Share your bread with the hungry, shelter the oppressed and the homeless, clothe the naked when you see them and do not turn your back on your own. then your light shall break forth like the dawn." He continues.
" remove from your midst oppression, false accusation and malicious speech, if you bestow your bread on the hungry and satisfy the afflicted.then light shall rise for you in the darkness".
       And so, Jesus also invites us to consider, "you are the light of the world. A city set on a mountain cannot be hidden. People shouldn't light a lamp and then put it under a bushel basket. The lamp should be placed on a lamp stand to give light to the whole house." Jesus continues,
"your light must shine before others, that they may see your good deeds and glorify your heavenly Father."

I cannot help but draw attention to the Eucharistic implication here. If we believe Jesus is fully present in the Holy Communion, we receive at Mass today, and if mom is right when she says we are what we eat, then we are called as a Eucharistic people to become Christ to the world.
       We can ask ourselves, what does this look like in my interactions at work, in my interactions at school, in my interactions with family members, what does this look like at a parish level or even in how I care for my own body and soul? What Jesus is saying is, it is not enough to simply say we are disciples. Discipleship must look like something. Discipleship looks like a city shining on a hill. Discipleship looks like a lamp giving light to a household. Discipleship looks a preservative that keeps the world from spoiling. Discipleship is the spice that makes life taste better.
Fr. Frank Schuster

TIME TO CHANGE
       As Matthew tells the story, no sooner did Jesus hear that John the Baptist was arrested than he decided to leave Nazareth, to find new headquarters in Capernaum, and then to start to preach. His message was clear and simple: everyone should repent; everyone should change. Why? The Kingdom of God was near, very near.
      Perhaps he changed the place where he was living to let people know that he was willing to change as well. At any rate it is evident that he realized he could not do the work of the Kingdom all by himself and so he started to gather around him a group of people to help him, a small community that would eventually grow into the Church as we know it today, a community that embraces all Christians and which is constantly being challenged by Jesus to repentance and conversion, that is, to change! Those first disciples, simple, unlettered fishermen, did not hesitate to follow him. Indeed, as all the evangelists tell us, their response was immediate and enthusiastic. Jesus passes by; they are casting their nets for a catch of fish: Simon and Andrew, James and John, the sons of Zebedee, there with their father, mending their nets. It hardly seems possible that they could just pick up and go without question, without even asking permission of their father. I often wonder how poor, old Zebedee felt when he saw his sons drop their nets and go off with this preacher. Did he think to himself,
"Where are they going? What are they getting into? And who will help me in this fishing business? Who will mend the nets?"
     Well, maybe it didn't happen exactly as the evangelists tell it, but the disciples did respond and their response was whole hearted, generous, and enthusiastic.
      In our second reading we hear Paul speaking to his dear friends in Corinth and challenging them to respond to respond to the call to be a community of believers in Christ, not following this or that popular preacher, but following Jesus Christ. Paul tells them in no uncertain language that to respond properly to that call means that they must get rid of factions and division in the community, that they are the one Body of Christ and the kinds of dissensions that have arisen are incompatible with their Christian vocation. Paul, too, is telling the people that they have to change!
      So, the first thing Paul is urging is unity. Note well it is unity, not uniformity. He is not asking them all to say and do the same things in exactly the same way. Differences there well may be. And that's all right. But with their differences they must be able to find common ground in the conviction that they remain one, united in faith in Jesus Christ, hope in the face of difficulties, and love for God and for one another. Now the Gospels were not written just for the disciples and the first followers of Jesus, nor were Paul's letters written only for the communities that he addresses. They were all written for us as well. So, we must, as best we can, find our place in the Gospels, in Paul's letters. We must let them challenge us as they challenged the people who first heard or read them. So, how do they challenge us? Well, in much the same way they challenged those early Christians. First of all, to respond and then to be community, genuine community, as we carry out our Christian responsibility to help in the continuing effort to build the kingdom of God. Perhaps that means that we, too, will have to change.
       We are at the moment in the middle of a week of prayer for Christian Unity. Paul's words to the Corinthians are very appropriate as we pray that we all might be one. The divisions that exist in Christianity are one of the great scandals of our time. Jesus came for all people. He did not come just for us Catholics or for any other group of Christians. He came for all.
     And we have to remember that
"all"

doesn't just mean Christians. While our prayer this week is specifically for Christian unity, we must remember that Jesus came for his own people as well, our Jewish brothers and sisters. And of course, he also came for the Muslims. There are three holy days in our week: Friday for the Muslims, Saturday for the Jews, and Sunday for the Christians.
     We sometimes sing a hymn that says,
"They will know we are Christians by our love."

My feeling is that that does not just means our love for one another as Christians, but how we mirror in our lives the love of Jesus for all humanity. It's a challenge, perhaps a great one, but it's the challenge Jesus gives us all as he calls us the same way he called his disciples. It's up to each and every one of us now to decide how we will accept the challenge and answer the call.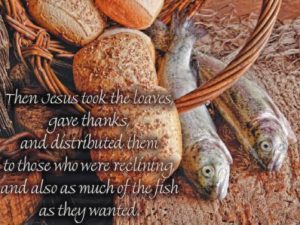 AUTOBIOGRAPHY




OF FR. FRANCIS TANDOH C.S.Sp.
         I am Fr. Francis Tandoh. I was born to the parents of Mr. Andrew Tandoh & Mrs. Dorothy (Payne) Tandoh. I am the fourth child from a family of 12 children with ten surviving. I pursued my elementary and high school education in Kumasi, Ghana. I received my call to the priesthood at an early age. I attended St. Hubert's Seminary in Kumasi. I left the seminary to continue my Sixth Form (at a time high school was seven years in Ghana) education in T. I. Ahamadya Islamic School, in Kumasi. I entered the teaching career and taught in St. Benedict Middle School, Kumasi, Ghana, from 1981-83.
          I decided to join the Missionary and Religious Order of the Holy Spirit Congregation and entered into the Postulancy in 1983. I completed my Novitiate and started my philosophical studies in 1985, at the School of philosophy Insukka, Nigeria. I took some time off reflecting on my vocation to the priesthood. During this time, I taught Social Studies in St. Anthony Junior High School, in Kumasi Ghana. At the same time, I was engaged in a rural ministry for young adults.
          I went to continue my studies for the Priesthood and missionary life in the Spiritan International School of Theology, Enugu, Nigeria. I was ordained in the Star of the Sea Catholic Cathedral by the late Most Rev. Charles Kweku Sam on July 24, 1993, in Takoradi, Ghana, my home Diocese, after completing my theological studies.
           I hold a degree in Religious Education; master's in educational administration/Leadership. I hold a certificate in Pastoral Counseling; I am a certified Clinical Chaplain with CPSP. I suspended my candidacy as a student in licentiate/Doctoral degree with Marian Research Institute, University of Dayton, due to my parish workload, but I hope to take it up very soon. Before my ordination, I was the Publicity Officer for the Kumasi Diocesan Youth Council; Bursar Holy Ghost Pre-Novitiate, Ghana.
          In my Ministry as a Priest, I single-handedly founded a benevolent group called Spiritan Friends, who support the Spiritans and their ministries. I have served at Our Lady of Fatima Parish while in residence as Religion Teacher in St. Edward's Middle School, Bwiam the Gambia and St. Peters High School; Pastor Star of the Sea Parish, an affluent Parish of 1000 families; Pastor St. Charles Luanga Parish of about 2000 in Sunday mass attendance. Rector St. Peters Seminary, all in the Gambia.
          I was transferred here to the United States in 1996 to serve as the Mission Coordinator for the Holy Spirit Fathers, West Africa Province, now Ghana Province, a position that I still served until 2016. My main work was to write grants and preach
in Catholic Churches to creating awareness about the missions, especially in Africa in soliciting funds to support the church's activities in Africa, especially in training priest for the Spiritans coming from Ghana. To support myself I was employed to be the Religious Education Director in Resurrection Catholic School, now St. Benedict the Moor Catholic School, while still being the Parochial Vicar for St. James and Resurrection Parishes in Dayton Ohio until my appointment as the Pastor of St. James and Resurrection Parishes, in December 2000.
             In 2000 soon after my appointment, I led the parish community of 400 families through a church building campaign, Vision to Victory, which finally gave them a new church edifice, with a new parish, St. Benedict the Moor. The church holds 1050
people in the sanctuary and a hall which seats 600 people, I am the first pastor of this newly created parish. In that same year, I was appointed the Pastor of St. Augustine, Germantown and St. Mary, Camden with Fr. Joshua Otusafo as my Associate.
             In July 2009 in addition to the three Parishes, I was asked to be the Pastor of St. Mary's and Holy Family in Dayton. In 2010/2011, Holy Family Parish was closed to the English Congregation due to financial constraints. I still have all these three Parishes. St. Mary's Camden was given out to the Preble County Parishes in 2014.
          Recently in 2015, I led my parishes into accepting the only Catholic school in the West side of Dayton that was closing, reasons being poor Academic Standards and Financial Constraints. Today St. Benedict the Moor School is opened and thriving academically and raising good students for the future of our community and country. Advocacy has been my passion for the ministry. I believe the word becomes more meaningful when parishioners see it reflected in the community and their life. For
more than six years I was the Co-chairperson and Chairperson of Leaders of Equality of Action in Dayton (LEAD). LEAD is an interfaith Justice Group who work with City leaders and Congregations to hold the system and Politicians accountable to bring freedom and peace into the community. In my terms we were able to have victories with the RTA busing Board to be more inclusive, the City of Dayton to change its ordinance to be friendlier to Ex-Offenders (Bann the Box), City increasing the demolishing of dilapidated buildings and many more victories.
         As I celebrate this weekend the 25 years milestone today, it is my will to work together with all of you who are my flock to expand the missionary work of God with affection and love for the good of you, my parishioners, and the community that we serve. May the good Lord who has entrusted me with his flock help me with good health, courage and good directions that comes from the guidance of his spirit to bring it to a fruitful end.
Thank you for your support during all these years
GOD BLESS