Homily for the Second Sunday of Ordinary Time
       It was shaping up to be one of those very hot summer days. The kind of day where when a person steps outside, the heat takes their breath away. That day was just that hot!
       Tim was looking forward to his day off. He had decided to relax in the swimming pool with his wife and children. It would be an afternoon of getting in the pool, soaking up some sun on the deck, and repeat. Tim and his family hadn't been in the pool long when they heard a loud crash. It sounded like it had come from down the road. Tim hurriedly found his shoes and ran down the driveway. At the driveways end looking south, he could see the accident. A car with its front end smashed, a tractor with its hay rake still connected, on its side.
         Tim knew who the tractor belonged to. It was the farmer down the road and around the corner. Tim didn't know a whole lot about the farmer except:

-The farmer raised beef cattle.




-He was a preacher in a nearby town.




-His wife worked in the school cafeteria.




-They had a son with autism who loved boat rides.


The car had just come over the rise and instead of slowing for the tractor, attempted to pass. Perhaps the driver didn't see the farmer signal his left turn. Maybe the driver was too concerned about getting around the slow tractor. I'm sure the answer can be found in the police report, but we'll never know. Tim discovered the farmer lying alongside the road, his road, about a hundred yards from his house. The farmer was in horrible shape. When Tim got to his side, the farmer asked him:

"Do you know how to pray?"

Tim replied:

"Yes sir."

The farmer asked Tim:

"Will you please pray for me." 

Tim held the farmer's hand and began to pray. Moments later the Farmer asked Tim:

"Promise me you will tell my wife and son that I love them."
       To be taken into exile, is a really nice way to say being taken hostage. Large groups of people being forcefully moved is a logistical nightmare. To keep from moving hundreds of thousands of people, conquered Kings and their courts along with religious leaders would be taken into exile. The conquered people would then be threatened that the king and his court and their religious leaders would be put to death if they didn't cooperate with their captors. And to add insult to injury, those conquered would have to pay a tribute which would be considered a tax or ransom to the conquering king.
       Failure to pay also meant certain death to the King and the others. The conquering force would then be able to leave a smaller contingent of soldiers behind.

-Cities are ransacked.




-Fields and fields of crops are destroyed.




-The temple is destroyed.




-The will of the people is squashed.


God sends the Prophet Isaiah to the people of Judah to tell them that God has seen them in their misery. Isaiah tells them that the Lord delights in them still, and that He is going to come to their aid. No more will they be called forsaken.
        It was supposed to be the happiest day of their lives. Soon, it would become one of the most embarrassing days of their lives, if something wasn't done about the lack of wine. The newlyweds must have felt horrible. How could they face their friends? What were they going to do?
Somehow Mary is alerted that these newlyweds have run out of wine. As a mother, Mary understands how embarrassing it would be for the newlyweds to run out of wine. Mary doesn't want what is supposed to be one of the happiest days of their lives to be ruined. Mary approaches Jesus and tells him:
"the newlyweds have run out of wine."

Then Mary tells the servers to

"do whatever he tells you."

Six stone jars full of water, become wine. Not only did they have wine but, they had an abundance of high quality wine.
        Three stories. The common thread of them all is that God never abandons his faithful people, ever! God uses people just like you and I to come to someone else's rescue. In one story he sent one man to pray for another, as the one man approached death. In another, God sent a prophet to speak words of encouragement, so the Israelites would not give up hope: that God was coming to their rescue. In the third, God sends Mary to tell Jesus to assist the newlyweds. It was at Mary's prompting, that Jesus performed his first miracle. There is a name for what the readings have expressed today. It's called love working through faith. The thing about love working through faith is that we never know when we might be called to pray for one who is dying. Someday, God might need us to give another a word of encouragement. God might even ask us to help a friend in need. You can be assured that if God calls us to show love working through faith, He will give us what we need to complete our task. I am certain that we will hear God say:
"promise me that you will tell them that I love them."
Deacon Ken Stewart

THE WEDDING FEAST AT CANA
         This Sunday we begin the liturgical season of Ordinary Time. For many Sundays in this lectionary cycle (Cycle C), our readings will be taken from the Gospel of Luke. Occasionally, however, we will read from John's Gospel. This is true of today's Gospel reading, which describes the beginning of Jesus' ministry and his first miracle.
           To situate today's reading within the context of John's Gospel, we note that John's report of this event follows Jesus' call of his first disciples. John tells us that Jesus and his disciples were invited to this wedding at Cana, as was Jesus' mother, Mary. There is no parallel report of this miracle at Cana in the Synoptic Gospels.
          In the Church's liturgical history, the wedding feast of Cana is closely associated with the baptism of the Lord and the adoration of the infant Jesus by the Wise Men. In this context, the sign Jesus performs at the wedding feast is celebrated as an epiphany or a manifestation of Jesus' divinity.
        Yet awareness of Jesus' impending passion and death is ever present in John's Gospel. Even in this report of Jesus' first sign, the language used anticipates Jesus' passion. When Jesus says to his mother that his hour has not yet come, he protests against her wishes in language that John will use again when reporting Jesus' Last Supper with his disciples. When introducing the story of Jesus washing his disciples' feet, John writes that Jesus knew that his hour had come. In John's Gospel, Jesus is very much in command and aware of all that is to happen to him.
         Here, as elsewhere in John's Gospel, Mary is not mentioned by name, but is referred to instead as the mother of Jesus. Mary is influential in Jesus' first sign. She will also be present at his Crucifixion, a witness to the final manifestation of his divinity.
          John's Gospel describes seven signs that indicate Jesus' identity to his disciples. John never speaks of these signs as miracles because their importance is not in the deed that Jesus performs but in what these deeds indicate about Jesus' identity. Here, as when John describes the other signs, the disciples are said to begin to believe, but no mention is made as to whether the other wedding guests are even aware of what has happened.
            Marriage and wedding feasts are metaphors used in Scripture to describe God's salvation and the Kingdom of God. Here at the beginning of Jesus' public ministry, John's Gospel seeks to establish that Jesus is going to re-interpret and fulfill Yahweh's promise to Israel. Jesus establishes the New Covenant. A hint about what this New Covenant will be like is made evident in the deed that Jesus performs. Asked to do something to address the awkward situation that the absence of wine at a wedding feast would create, Jesus' miracle produces vast quantities of wine-six jars holding thirty gallons each are filled to overflowing with choice wine.
        This lavish response to a simple human need is a vision for us of the abundance of God's kingdom. It challenges us to respond generously when confronted with human need today. We respond as best we can, fully confident that God can transform our efforts, bringing the Kingdom of God to fulfillment among us.

BAPTISM OF THE LORD
        With the feast of the Baptism we make a swift transition from Jesus' childhood to the event that, in all four gospels, inaugurates his adult public ministry.
        In the Gospel
(Luke 3:15-16, 21-22),

Luke's account begins with a notice about "a feeling of expectancy" that had arisen among the people. What they are

"expecting"

of course is appearance of the long-promised Messiah. They wonder whether John the Baptist might fill this role. But John's disclaimer is clear: he baptizes with water – a simple rite of conversion and preparation for the messianic age. A

"stronger One"

is coming who will baptize, not with water, but

"with the Holy Spirit and fire".

It is probably right to take these two terms,

"Holy Spirit"

and

"fire"

, closely together. At Pentecost the "baptism" with the Spirit that the disciples are to receive will involve the appearance upon them of tongues

"as if of fire" (Acts 2:3).

Essentially, then, the role of the Stronger One (Jesus) will be to cleanse and empower people with the gift of the Spirit, the force of the messianic era that is now at hand.
         Luke notes but does not particularly stress the baptism of Jesus at the hands of John. It is what happens next that is truly significant. Distinctive to Luke is the notice that the experience Jesus is about to undergo takes place while he is
"at prayer" (v. 21).

Prayer is a notable theme in Luke. Jesus prays at significant moments in his ministry. Prayer erases the barrier between heaven and earth. While Jesus is praying, the

"heavens are opened"

, responding to a plea in

Isa 64:1 ("O that you would tear open the heavens and come down"),

signaling the onset of the messianic age.
           The descent of the Spirit
("in bodily form like a dove")

has been variously explained. In view of the address that follows: "You are my Son, the Beloved; with you I am well pleased", there are grounds for thinking that Jesus' experience of the Spirit here is essentially an assurance of the Father's love

(cf. Paul in Rom 5:5: "God's love has been poured out into our hearts through the Holy Spirit that has been given to us").

This is his "anointing" with the Spirit that he will announce when inaugurating his ministry, proclaiming the fulfillment of Isaiah, in the synagogue of Nazareth. His mission, empowered by the Spirit, will be to rebuild a People of God upon that same assurance of love.
           In this way, I think, today's feast, while overtly about the baptism of Jesus, is also about us as well. Every baptized and confirmed believer can hear the Father's voice from heaven:
"You are my beloved son; you are my beloved daughter; in you I am well pleased".
Rev. Brendan Byrne SJ I 07 January, 2019

PRAYER FOR EPIPHANY
Dear Jesus

,
Though a newborn, the wise men knew your greatness. On a hint from the heavens, they traveled far from their places of comfort so that they could honor you. From their belief in your divinity, they gave amazing gifts, offerings that symbolized your life, power, and even your death. And because of a dream in the night, they altered their well-laid plans to return home in order to protect you. May we be so willing to honor, sacrifice, and obey, all for love of you, as we meditate on the meaning of this day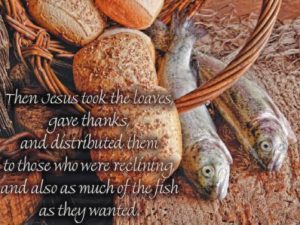 AUTOBIOGRAPHY




OF FR. FRANCIS TANDOH C.S.Sp.
         I am Fr. Francis Tandoh. I was born to the parents of Mr. Andrew Tandoh & Mrs. Dorothy (Payne) Tandoh. I am the fourth child from a family of 12 children with ten surviving. I pursued my elementary and high school education in Kumasi, Ghana. I received my call to the priesthood at an early age. I attended St. Hubert's Seminary in Kumasi. I left the seminary to continue my Sixth Form (at a time high school was seven years in Ghana) education in T. I. Ahamadya Islamic School, in Kumasi. I entered the teaching career and taught in St. Benedict Middle School, Kumasi, Ghana, from 1981-83.
          I decided to join the Missionary and Religious Order of the Holy Spirit Congregation and entered into the Postulancy in 1983. I completed my Novitiate and started my philosophical studies in 1985, at the School of philosophy Insukka, Nigeria. I took some time off reflecting on my vocation to the priesthood. During this time, I taught Social Studies in St. Anthony Junior High School, in Kumasi Ghana. At the same time, I was engaged in a rural ministry for young adults.
          I went to continue my studies for the Priesthood and missionary life in the Spiritan International School of Theology, Enugu, Nigeria. I was ordained in the Star of the Sea Catholic Cathedral by the late Most Rev. Charles Kweku Sam on July 24, 1993, in Takoradi, Ghana, my home Diocese, after completing my theological studies.
           I hold a degree in Religious Education; master's in educational administration/Leadership. I hold a certificate in Pastoral Counseling; I am a certified Clinical Chaplain with CPSP. I suspended my candidacy as a student in licentiate/Doctoral degree with Marian Research Institute, University of Dayton, due to my parish workload, but I hope to take it up very soon. Before my ordination, I was the Publicity Officer for the Kumasi Diocesan Youth Council; Bursar Holy Ghost Pre-Novitiate, Ghana.
          In my Ministry as a Priest, I single-handedly founded a benevolent group called Spiritan Friends, who support the Spiritans and their ministries. I have served at Our Lady of Fatima Parish while in residence as Religion Teacher in St. Edward's Middle School, Bwiam the Gambia and St. Peters High School; Pastor Star of the Sea Parish, an affluent Parish of 1000 families; Pastor St. Charles Luanga Parish of about 2000 in Sunday mass attendance. Rector St. Peters Seminary, all in the Gambia.
          I was transferred here to the United States in 1996 to serve as the Mission Coordinator for the Holy Spirit Fathers, West Africa Province, now Ghana Province, a position that I still served until 2016. My main work was to write grants and preach
in Catholic Churches to creating awareness about the missions, especially in Africa in soliciting funds to support the church's activities in Africa, especially in training priest for the Spiritans coming from Ghana. To support myself I was employed to be the Religious Education Director in Resurrection Catholic School, now St. Benedict the Moor Catholic School, while still being the Parochial Vicar for St. James and Resurrection Parishes in Dayton Ohio until my appointment as the Pastor of St. James and Resurrection Parishes, in December 2000.
             In 2000 soon after my appointment, I led the parish community of 400 families through a church building campaign, Vision to Victory, which finally gave them a new church edifice, with a new parish, St. Benedict the Moor. The church holds 1050
people in the sanctuary and a hall which seats 600 people, I am the first pastor of this newly created parish. In that same year, I was appointed the Pastor of St. Augustine, Germantown and St. Mary, Camden with Fr. Joshua Otusafo as my Associate.
             In July 2009 in addition to the three Parishes, I was asked to be the Pastor of St. Mary's and Holy Family in Dayton. In 2010/2011, Holy Family Parish was closed to the English Congregation due to financial constraints. I still have all these three Parishes. St. Mary's Camden was given out to the Preble County Parishes in 2014.
          Recently in 2015, I led my parishes into accepting the only Catholic school in the West side of Dayton that was closing, reasons being poor Academic Standards and Financial Constraints. Today St. Benedict the Moor School is opened and thriving academically and raising good students for the future of our community and country. Advocacy has been my passion for the ministry. I believe the word becomes more meaningful when parishioners see it reflected in the community and their life. For
more than six years I was the Co-chairperson and Chairperson of Leaders of Equality of Action in Dayton (LEAD). LEAD is an interfaith Justice Group who work with City leaders and Congregations to hold the system and Politicians accountable to bring freedom and peace into the community. In my terms we were able to have victories with the RTA busing Board to be more inclusive, the City of Dayton to change its ordinance to be friendlier to Ex-Offenders (Bann the Box), City increasing the demolishing of dilapidated buildings and many more victories.
         As I celebrate this weekend the 25 years milestone today, it is my will to work together with all of you who are my flock to expand the missionary work of God with affection and love for the good of you, my parishioners, and the community that we serve. May the good Lord who has entrusted me with his flock help me with good health, courage and good directions that comes from the guidance of his spirit to bring it to a fruitful end.
Thank you for your support during all these years
GOD BLESS