My Sisters and Brothers in Christ,
          Always at the end of the Church Year, we hear these readings speaking of the end of time, the judgment and God's love for us. We should never be dismayed. Even scientifically, the world will have an end. Whether we shall destroy our world before it comes to a natural end is another question. This seemed really possible and imminent a couple of decades ago. Today we tend to trust that political negotiations will not end in a nuclear holocaust.
          Why the end of the world? Because speaking of the end of the world makes us much more aware of the question of a life beyond our death. Lots of people no longer believe in these. Lots of people in the time of Daniel also did not believe in life after death. Scripture begins with a dim awareness of God's creation and God's love for us. In time, there seems to be a growing understanding that there is a life beyond death. By the time of Jesus, we hear of this division between the Pharisees and Scribes, who seem to believe in a life after death, and the Sadducees who deny such a resurrection.
          So, as we come to the end of the year, we are challenged to believe in resurrection. Followers of Jesus believe in resurrection, both His and our own. The reading from the Book of Daniel is from that part of the book that believes in a life after death: Many of those who sleep in the dust of the earth shall awake; some shall live forever, others shall be an everlasting horror and disgrace.
         The Gospel of Mark which we have today speaks of the judgement because it speaks of choosing the elect. Not all are chosen. It is a question of how we live. Always in our Christian tradition there is belief in the existence of Hell, even if we do not have to believe that anyone is actually there. This possibility that we might choose eternally against God shows the incredible gift of freedom that God has given to us. True freedom is in choosing God and walking in His way. But there is still that freedom that takes us away from God and leads to Hell.
            The second reading today, from the Letter to the Hebrews, tells us that Jesus offered one sacrifice for sins, and took his seat forever at the right hand of God. Jesus has saved us. Yet in order for us to receive salvation, we must believe. That never means that we must believe in a way in which others can recognize our belief, but in a way in which Jesus, who sees our hearts, can recognize our belief.
           My sisters and brothers, we have one life to live and it ends in death. There is life after death in Christ Jesus if we accept Him as our Savior. The end of the world is coming. Our death is coming. Let us choose life and the Lord Jesus.
Abbot Philip, Monastery of Christ in the Desert

October 2018
My Dear Friends in Christ,
On November 18, the Church will once again celebrate a World Day of the Poor. In his message for the occasion, Pope Francis directs us to reflect upon what it means to "hear the cry of the poor" (cf. Ps 34). He exclaims:
Each individual Christian and every community is called to be an instrument of God for the liberation and promotion of the poor, and for enabling them to be fully a part of society. This demands that we be docile and attentive to the cry of the poor and to come to their aid. (Message for Second World Day of the Poor, no.4)
Pope Francis' challenge to us is to consider how we can respond to the needs of the poor – through direct charity, yes – but also by finding ways for them to fully participate in society. And, he calls us to do so, not just by devising solutions we think are best for the poor, but by actually listening to their own cries and ideas for self­ betterment.
This is precisely what the Catholic Campaign for Human Development is all about!
For Catholics in the United States, the weekend of November 17-18 is fittingly our annual collection for CCHD, the U.S. bishops' anti-poverty, social justice program. Through the grants we make to well-vetted organizations, CCHD uniquely empowers those in poverty to identify their own needs and to become their own agents of positive change.
As a result of your generosity from last year's CCHD Collection, over 2,600 low-income individuals in the Archdiocese of Cincinnati benefitted from the work of our funded organizations. Among them are hard-to-hire people obtaining jobs and employment skills, women escaping human trafficking, youth developing leadership skills, and neighborhood leaders securing decent housing and public services in their communities. In every instance, CCHD was there to hear their cries, to help them find a place at the decision-making tables impacting their lives and to give them a sense of ownership over their communities.
CCHD is a mandato1y collection in the archdiocese, which means that eve1y parish will be taking it up. We send two-thirds of this collection to the national CCHD offices at the U.S. Conference of Catholic Bishops (much of which comes back to fund organizations operating in our archdiocese). The remaining one-third is granted just to agencies in our own archdiocese. A smaller portion supports the U.S. bishops' Black and Indian Mission Fund, anti­ pove1ty education efforts in our parishes and schools; and administration of these funds. It is our strict policy that organizations that receive CCHD funds must not participate in activities that promote abortion, same-sex marriage, the death penalty, affronts to human life and dignity, or any positions contrary to fundamental Church teaching.
Thank you in advance for your donations on CCHD Collection Weekend. You can learn more about CCHD's work in the Archdiocese at http://www.catholiccincinnati.org/socialaction.
With gratitude for your attentiveness to the city of the poor, I am


My sisters and brothers in Christ,
          The Prophet Jeremiah speaks the word of God to us in the first reading today: I will gather them from the ends of the world, with the blind and the lame in their midst.
          God wants to gather all of us to Himself. For God we are all His creation and God is determined to share His live with us. So often we forget the love of God. We end of thinking of God as a judge
(which He is, for sure)

or God as a demanding presence

(which He also is)

or God as only a Creator who then abandons us

(which is totally untrue).

This Sunday we are invited to reflect on our own sense of God. Who is God? Who is God in my life? Who is God in my world?
          We must also try to understand who God is from His own words, the Scriptures. We have to remember that for us Christians, all of Scripture is one book and must be read as one document-all of the parts commenting on all of the other parts. This is an enormous challenge because most of us love the gentle parts, the redeeming parts, the loving parts of Scripture. We don't want to struggle with the ugly parts, the killing parts, the destructive parts of Scripture.
          On the other hand, when we take Scripture as a whole, we begin to have an understanding of God that is not one sided and not fundamentalist. We come to meet a God who has created us and who loves us and who agonizes over our lives.
         Jesus is God and shows every aspect of God in His life among us. He Himself told us that many would follow him just for the miracle of bread. We know that many followed Him because of the miracles of healing. Today we have the miracle of Bartimaeus, the blind man, from the Gospel of Mark. Bartimaeus is very direct with Jesus: Master, I want to see.
         We also need to ask the Lord to see. We are deceived at times, thinking that we see and under- stand. Instead we are far too often blind and don't have the sense to ask to see. Today each one of us can ask: Lord, I want to see!
        What do I want to see? The presence of God at work in my life. The presence of God in our world. The love that God has for me personally. The love that God has for His Church and for this world that He has created. That is enough!
Have I ever asked to see?
       We can echo the Letter to the Hebrews today and recognize that Jesus is our High Priest. He is able to deal patiently with the ignorant and erring-and there I find myself.
       Lord, heal my ignorance and my errors. Let me see.
Your brother in the Lord, Abbot Philip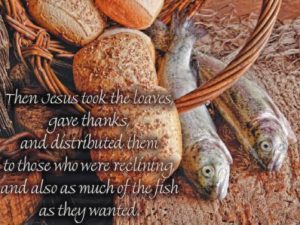 AUTOBIOGRAPHY




OF FR. FRANCIS TANDOH C.S.Sp.
         I am Fr. Francis Tandoh. I was born to the parents of Mr. Andrew Tandoh & Mrs. Dorothy (Payne) Tandoh. I am the fourth child from a family of 12 children with ten surviving. I pursued my elementary and high school education in Kumasi, Ghana. I received my call to the priesthood at an early age. I attended St. Hubert's Seminary in Kumasi. I left the seminary to continue my Sixth Form (at a time high school was seven years in Ghana) education in T. I. Ahamadya Islamic School, in Kumasi. I entered the teaching career and taught in St. Benedict Middle School, Kumasi, Ghana, from 1981-83.
          I decided to join the Missionary and Religious Order of the Holy Spirit Congregation and entered into the Postulancy in 1983. I completed my Novitiate and started my philosophical studies in 1985, at the School of philosophy Insukka, Nigeria. I took some time off reflecting on my vocation to the priesthood. During this time, I taught Social Studies in St. Anthony Junior High School, in Kumasi Ghana. At the same time, I was engaged in a rural ministry for young adults.
          I went to continue my studies for the Priesthood and missionary life in the Spiritan International School of Theology, Enugu, Nigeria. I was ordained in the Star of the Sea Catholic Cathedral by the late Most Rev. Charles Kweku Sam on July 24, 1993, in Takoradi, Ghana, my home Diocese, after completing my theological studies.
           I hold a degree in Religious Education; master's in educational administration/Leadership. I hold a certificate in Pastoral Counseling; I am a certified Clinical Chaplain with CPSP. I suspended my candidacy as a student in licentiate/Doctoral degree with Marian Research Institute, University of Dayton, due to my parish workload, but I hope to take it up very soon. Before my ordination, I was the Publicity Officer for the Kumasi Diocesan Youth Council; Bursar Holy Ghost Pre-Novitiate, Ghana.
          In my Ministry as a Priest, I single-handedly founded a benevolent group called Spiritan Friends, who support the Spiritans and their ministries. I have served at Our Lady of Fatima Parish while in residence as Religion Teacher in St. Edward's Middle School, Bwiam the Gambia and St. Peters High School; Pastor Star of the Sea Parish, an affluent Parish of 1000 families; Pastor St. Charles Luanga Parish of about 2000 in Sunday mass attendance. Rector St. Peters Seminary, all in the Gambia.
          I was transferred here to the United States in 1996 to serve as the Mission Coordinator for the Holy Spirit Fathers, West Africa Province, now Ghana Province, a position that I still served until 2016. My main work was to write grants and preach
in Catholic Churches to creating awareness about the missions, especially in Africa in soliciting funds to support the church's activities in Africa, especially in training priest for the Spiritans coming from Ghana. To support myself I was employed to be the Religious Education Director in Resurrection Catholic School, now St. Benedict the Moor Catholic School, while still being the Parochial Vicar for St. James and Resurrection Parishes in Dayton Ohio until my appointment as the Pastor of St. James and Resurrection Parishes, in December 2000.
             In 2000 soon after my appointment, I led the parish community of 400 families through a church building campaign, Vision to Victory, which finally gave them a new church edifice, with a new parish, St. Benedict the Moor. The church holds 1050
people in the sanctuary and a hall which seats 600 people, I am the first pastor of this newly created parish. In that same year, I was appointed the Pastor of St. Augustine, Germantown and St. Mary, Camden with Fr. Joshua Otusafo as my Associate.
             In July 2009 in addition to the three Parishes, I was asked to be the Pastor of St. Mary's and Holy Family in Dayton. In 2010/2011, Holy Family Parish was closed to the English Congregation due to financial constraints. I still have all these three Parishes. St. Mary's Camden was given out to the Preble County Parishes in 2014.
          Recently in 2015, I led my parishes into accepting the only Catholic school in the West side of Dayton that was closing, reasons being poor Academic Standards and Financial Constraints. Today St. Benedict the Moor School is opened and thriving academically and raising good students for the future of our community and country. Advocacy has been my passion for the ministry. I believe the word becomes more meaningful when parishioners see it reflected in the community and their life. For
more than six years I was the Co-chairperson and Chairperson of Leaders of Equality of Action in Dayton (LEAD). LEAD is an interfaith Justice Group who work with City leaders and Congregations to hold the system and Politicians accountable to bring freedom and peace into the community. In my terms we were able to have victories with the RTA busing Board to be more inclusive, the City of Dayton to change its ordinance to be friendlier to Ex-Offenders (Bann the Box), City increasing the demolishing of dilapidated buildings and many more victories.
         As I celebrate this weekend the 25 years milestone today, it is my will to work together with all of you who are my flock to expand the missionary work of God with affection and love for the good of you, my parishioners, and the community that we serve. May the good Lord who has entrusted me with his flock help me with good health, courage and good directions that comes from the guidance of his spirit to bring it to a fruitful end.
Thank you for your support during all these years
GOD BLESS