Clearly, we are invited to look at the end of the world today and to reflect on the reality that we shall all die one day. We will die. There is no way around it. And the world will end. There is no way around it. When these events will happen, we do not know. We do know that most likely our own death will happen before the end of the world happens!
        The Prophet Malachi speaks about the destruction of all that is not of God. You and I will need purification in order to live completely with God. The challenge for us is to accept purification and allow the Lord to burn away in us all that does not help us to do His will. That sounds so easy and yet we know in daily life that doing the will of God is something that we must work at.
          You and I must go through purification in this life because we are seeking to serve the Lord. The more purification that we go through here, the less is needed after death. In neither case should be fear such purification. Purification is a result of loving God and allowing God to take away all that impedes this love. Even in purgatory, according to Saint Catherine of Genoa, the persons there know only God's love for them.
         In this life, you and I need to know God's love for us. It is in responding to that love that we will be purified.
        The Second Letter to the Thessalonians urges us all to work. There is no sense thinking that the world will end and that we will die and therefore there is no need to work any longer. The end is here. From the point of view of the Gospel, this is just foolishness. No one knows the day or the hour. We do not know when we will die or when the world will end. We know that we will die and we know that the world will end. But no one except God knows the time.
         The Gospel of Luke speaks about all of the signs of the end times. Those signs are present in every age. Perhaps they are stronger in one age more than another, but they are always present. The world is always ending! We know that in the early Church some people got fascinated by this and spent their lives thinking about the end. Even today some people do that. The Gospel wants us to focus on the love of Christ and on sharing that love with others. There is no reason to be spending our time thinking of the end in a non- productive way. If we think of the end of the world and it helps us give more love and care to others, that is very good. If we think of the end of the world and it helps us live more faithful our present life, that is also very good.
        The Scriptures are given to us to lead to us know God, to love God and to love one another. Sisters and brothers, let us give our lives over to the Lord, in His service, sharing His love with one another.

        Am I willing to do for my faith? Am I will to suffer ridicule for my faith? Am I willing to be formed in my faith by the Scriptures and by the Church? These are the questions that come to mind this weekend as we read the Scripture given to instruct us in the way of the Lord Jesus.
        The 2nd Book of Maccabees gives us an account of what happens when a faith is persecuted. We need not think that we Christians are the only ones persecuted, even today. There are places in the world where Jews are still persecuted, places where Muslims are persecuted, places where Buddhists are persecuted and places where we Christians are persecuted. The challenge for all of us is to remain faithful to the truth that we have discovered in our lives and to listen to the truth of others without fear. It is so often fear of others and a fear of another way of looking at life that brings about persecution.
          The 2nd Letter to the Thessalonians begins to speak about the faithfulness of Christ, who is always present for us, watching over us with love, seeking to help us. Our challenge is to respond to that love. Especially if we are ever persecuted or misunderstood, we need to have confidence that Christ knows us as we really are and is present with us in every circumstance, helping us in His own divine way.
          The Gospel of Saint Luke talks about heaven and what heaven will be like. It also deals with a misinterpretation of heaven and the afterlife. It is far too easy for us to think of heaven as simply another version of earth and to think that all of the ways that things happen here will also happen there in heaven. Jesus wants us to be clear that heaven is nothing like earth and yet is not entirely different. There are clearly relationships with one another, but not based on the same criteria that we have here on earth. There is certainly a closeness to one another, but not with marriage as we know it here on earth.
          All of the teachings today are preparing us for the end of the world and for our own death at the end of our life. Consistently in the Scriptures we find an awareness that our own lives will end one day and we shall meet the Lord. There is also a consistent awareness that the world as we know it is passing away and at some point, there will be an end to the world.
         None of this is meant to scare us but to prepare us. We are meant to be aware that we are now choosing the meaning of our own lives. We want to be choosing values and realities that will last forever because all other values and realities will disappear. We want to be choosing to follow the Lord Jesus because it is He who invites us to share life eternal. We want our lives to be transformed as much as possible now so that we are prepared for the joys of heaven.
        My sisters and brothers, let us seek to know our Lord Jesus and to develop our relationship with Him every day. Knowing Him and living in Him makes us wonderful friends and companions to others in this life as well as preparing us for the heavenly banquet. Let us be faithful. Let us live our faith. Let us live always in love.

        Wisdom tells us in the first reading: you love all things that are and loathe nothing that you have made. This first reading is like a song to the love that God has for all of His creation. As we respond to the readings this Sunday, we must hear over and over in our hearts: You love all things that are!
         Far too often we create in our own minds a sense that God is simply there in our lives to judge us. We can begin to live our lives in fear of this judgment by God, rather than as a response to the love that God has for us. We need to listen today to our hearts and to center them once more on the love that God has for us and for all of His creation and for all peoples and all persons.
        The Second Letter to the Thessalonians tells us not to be shaken by rumors that the end is coming soon. We need to know that the Day of the Lord is always at hand that means that no one knows when it will happen and that it could happen any day. This is the same reality that each of us faces each day: we might die today! Most of us don't get terribly disturbed by such a message, even though we know that it is true. Instead, such a message is supposed to invite us to be aware of the presence of the Lord in our life and to respond to that presence.
       The Gospel from Saint Luke today is a delight. We are told about Zacchaeus that he was short of stature. This is a short man who wants to see the Lord. He knows that he won't have a chance in the crowd and so goes ahead of the crowd and climbs a tree. This is a man who has money and a good home and a role in society. People must have laughed their heads off to see such a prominent person climbing a tree! We should also laugh at this story just as we also recognize that the deep desire of Zacchaeus is worthy of our imitation.
        Think of the wealthy men or women of our own time, who have a social prominence, who are involved in high government positions. Can we imagine any of them being willing to climb a tree because of wanting to see someone?
       What about us? Are we willing to climb trees and make fools of ourselves in order to know the Lord?
       The bystanders are amazed that Jesus wants to go to this man's house and they grumble among themselves. This is so typical of us humans: that person is no better than I am. Why would anyone want to go to his house? In fact, that person is worse than I am and does bad things in society. Why is this religious leader going there?
        The good news of Jesus Christ is that God loves each one of us and is willing to come to our house if we invite Him. We need to get over thinking about others and think about our own, personal relationship with God. Do I invite Him? Do I really try to live His word? Do I have enough interest in God to make a fool of myself for Him?
        My sisters and brothers, let us invite the Lord today! Let us be willing to make fools of ourselves because God loves us. Blessed be God!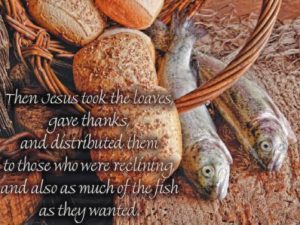 AUTOBIOGRAPHY




OF FR. FRANCIS TANDOH C.S.Sp.
         I am Fr. Francis Tandoh. I was born to the parents of Mr. Andrew Tandoh & Mrs. Dorothy (Payne) Tandoh. I am the fourth child from a family of 12 children with ten surviving. I pursued my elementary and high school education in Kumasi, Ghana. I received my call to the priesthood at an early age. I attended St. Hubert's Seminary in Kumasi. I left the seminary to continue my Sixth Form (at a time high school was seven years in Ghana) education in T. I. Ahamadya Islamic School, in Kumasi. I entered the teaching career and taught in St. Benedict Middle School, Kumasi, Ghana, from 1981-83.
          I decided to join the Missionary and Religious Order of the Holy Spirit Congregation and entered into the Postulancy in 1983. I completed my Novitiate and started my philosophical studies in 1985, at the School of philosophy Insukka, Nigeria. I took some time off reflecting on my vocation to the priesthood. During this time, I taught Social Studies in St. Anthony Junior High School, in Kumasi Ghana. At the same time, I was engaged in a rural ministry for young adults.
          I went to continue my studies for the Priesthood and missionary life in the Spiritan International School of Theology, Enugu, Nigeria. I was ordained in the Star of the Sea Catholic Cathedral by the late Most Rev. Charles Kweku Sam on July 24, 1993, in Takoradi, Ghana, my home Diocese, after completing my theological studies.
           I hold a degree in Religious Education; master's in educational administration/Leadership. I hold a certificate in Pastoral Counseling; I am a certified Clinical Chaplain with CPSP. I suspended my candidacy as a student in licentiate/Doctoral degree with Marian Research Institute, University of Dayton, due to my parish workload, but I hope to take it up very soon. Before my ordination, I was the Publicity Officer for the Kumasi Diocesan Youth Council; Bursar Holy Ghost Pre-Novitiate, Ghana.
          In my Ministry as a Priest, I single-handedly founded a benevolent group called Spiritan Friends, who support the Spiritans and their ministries. I have served at Our Lady of Fatima Parish while in residence as Religion Teacher in St. Edward's Middle School, Bwiam the Gambia and St. Peters High School; Pastor Star of the Sea Parish, an affluent Parish of 1000 families; Pastor St. Charles Luanga Parish of about 2000 in Sunday mass attendance. Rector St. Peters Seminary, all in the Gambia.
          I was transferred here to the United States in 1996 to serve as the Mission Coordinator for the Holy Spirit Fathers, West Africa Province, now Ghana Province, a position that I still served until 2016. My main work was to write grants and preach
in Catholic Churches to creating awareness about the missions, especially in Africa in soliciting funds to support the church's activities in Africa, especially in training priest for the Spiritans coming from Ghana. To support myself I was employed to be the Religious Education Director in Resurrection Catholic School, now St. Benedict the Moor Catholic School, while still being the Parochial Vicar for St. James and Resurrection Parishes in Dayton Ohio until my appointment as the Pastor of St. James and Resurrection Parishes, in December 2000.
             In 2000 soon after my appointment, I led the parish community of 400 families through a church building campaign, Vision to Victory, which finally gave them a new church edifice, with a new parish, St. Benedict the Moor. The church holds 1050
people in the sanctuary and a hall which seats 600 people, I am the first pastor of this newly created parish. In that same year, I was appointed the Pastor of St. Augustine, Germantown and St. Mary, Camden with Fr. Joshua Otusafo as my Associate.
             In July 2009 in addition to the three Parishes, I was asked to be the Pastor of St. Mary's and Holy Family in Dayton. In 2010/2011, Holy Family Parish was closed to the English Congregation due to financial constraints. I still have all these three Parishes. St. Mary's Camden was given out to the Preble County Parishes in 2014.
          Recently in 2015, I led my parishes into accepting the only Catholic school in the West side of Dayton that was closing, reasons being poor Academic Standards and Financial Constraints. Today St. Benedict the Moor School is opened and thriving academically and raising good students for the future of our community and country. Advocacy has been my passion for the ministry. I believe the word becomes more meaningful when parishioners see it reflected in the community and their life. For
more than six years I was the Co-chairperson and Chairperson of Leaders of Equality of Action in Dayton (LEAD). LEAD is an interfaith Justice Group who work with City leaders and Congregations to hold the system and Politicians accountable to bring freedom and peace into the community. In my terms we were able to have victories with the RTA busing Board to be more inclusive, the City of Dayton to change its ordinance to be friendlier to Ex-Offenders (Bann the Box), City increasing the demolishing of dilapidated buildings and many more victories.
         As I celebrate this weekend the 25 years milestone today, it is my will to work together with all of you who are my flock to expand the missionary work of God with affection and love for the good of you, my parishioners, and the community that we serve. May the good Lord who has entrusted me with his flock help me with good health, courage and good directions that comes from the guidance of his spirit to bring it to a fruitful end.
Thank you for your support during all these years
GOD BLESS