ST. AUGUSTINE PARISH NEWS
PRAYERS
PLEASE KEEP IN YOUR PRAYERS THE SHUT INS/SICK OF ST. AUGUSTINE

.  June Helmers, Jim Witt, Toni Moore, Don Philhower
 

OTHER AREA NEWS
CommUnity – Dine to Donate
The November Dine to Donate will take place on
Wednesday Nov. 28th from 10 am – Midnight

at The Submarine House on Miamisburg-Centerville Rd. Bring in or mention the fundraiser and 20% of your bill we go directly back to support CommUnity. Kids even eat free everyday from 4 – 8 pm!
Get Inspired! Listen to "Good News Today"
Father Jim Willig's Gospel teachings
every Sunday on Sacred Heart Radio

at

7:30 and 9:30 am.

Sacred Heart Radio broadcasts in Greater Cincinnati on

740AM

, Hamilton on

89.5FM

, and Dayton on

910AM

. Also listen anytime on Heart to Heart's website: http://www.heartoheart.org.
15TH ANNUAL ETHICAL FAIR-TRADE SALE
You can consume with conscience at this year's Ethical Fair-Trade Sale, sponsored by the Catholic Social Action Office in partnership with Weavers of Justice,
Saturday, Dec. 1, from 9 a.m. to 4 p.m.

at the University of Dayton's River Campus, 1700 S. Patterson Blvd. The Ethical Fair-Trade Sale is a great way to buy beautiful Christmas gifts while making a difference in families lives around the globe. The sale is an international experience that helps foster growth in solidarity with artisans and farmers and their families. At the sale you will find beautiful hand-crafted items for home and personal use, intricately-designed jewelry and scarves, brightly-colored baskets and home decor along with chocolate, gourmet foods, coffee and tea. For more information contact Sara Seligmann at

513-546-3143

or http://sseligmann@catholiccincinnati.org.
UPCOMING EVENTS AT MARIA STEIN SHRINE
2291 St. Johns Road Maria Stein, OH 45860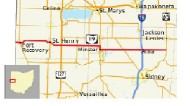 JUNE-DECEMBER: MALHOTRA COLLECTION
ART EXHIBIT
From
June through December of 2018

,

the Shrine will host a very special art exhibit honoring Mother Teresa. The Malhotra Collection is from the Museum of Spiritual Art in Franklin. It will feature work from International Artists and Tim Langenderfer of Saints & Blesseds. The exhibit will be located on the 3rd floor and in the newly renovated Upper Room.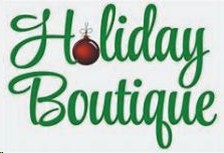 CHRISTMAS BOUTIQUE
Ladies, please join us at the DCWC's CHRISTMAS BOUTIQUE our main fundraising event on
Saturday, December 1, 2018, from 10:00 a.m. to 2:00 p.m.

at the Presidential Banquet Center at 4548 Presidential Way, Kettering, Ohio. The lunch is $30.00 ($10.00 tax deductible). The day will feature vendors, Speaker, Dennis Turner from UD. We will be collecting articles for St. Vincent. They are in need of unisex socks, underwear, hats, small toys and individually wrapped candy for ages 2-15. They also need towels, washcloths, twin size sheets, soap, laundry detergent, dust pans and hangers. Underwear in L/XL and T-shirts, gloves, crew socks and ankle socks for men & women. For further information, contact Carol Graham,

(937-299-7093)

or Ruth Gaylon

(937-540- 9473)

. Deadline for reservations is

November 26th, 2018.

You may also find information online and on our website: http://daytoncatholicwomensclub.org. We engage in religious, educational, social and charitable works, always giving our best.
ST. BENEDICT SCHOOL/PARISH NEWS

A BRASSY CHRISTMAS
NATIONAL NIGHT OF PRAYER FOR LIFE
Each year, the National Night of Prayer for Life takes place
from 9:00 p.m., December 8 until 1:00 a.m., December 9,

bridging the Feast of the Immaculate Conception and the anniversary of the appearance of Our Lady of Guadalupe (patroness of the unborn). The National Prayer for Life is one means of responding to Our Lady's call to pray the rosary for peace, which includes leading our nation away from a culture of death and toward respect for all life from conception until natural death.  Please join this national effort by praying the rosary (a full 20 decades if you are able),

sometime between 9pm, Friday, December 8 and 1am, Saturday, December 9.

Learn more at https://sites.google.com/site/nationalnightofprayerforlife/index.
Show Your "Catholic Mary Spirit"
As you may know, St. Mary is in the beginning process of raising funds to air condition our church. We are talking to contractors etc. and at the same time we are looking into raising the funds for this project. You can help us and show your "Catholic/Mary Spirit" at the same time. For $5 each, you can purchase a 2-sided Mary blue silicon bracelet printed in both English and Spanish. They are available at St. Mary after Mass in the sacristy, or during the week at the St. Mary parish office. Questions? Call Mark at
937-256-5633
Weekend of Discovery… A Lifetime of Love!!
Weekend of Discovery… A Lifetime of Love!! You're invited to attend a Worldwide Marriage Encounter weekend, where married couples can get away from jobs, kids, chores, and phones – and focus only on each other. If you'd like greater depth, growth, and enrichment in your relationship, you'll like the difference a Worldwide Marriage Encounter weekend can make!
The next upcoming Marriage Encounter weekends are: January 25-27, St. Michael the Archangel

, Sharonville, OH ***NOTE: this weekend is an in-Parish weekend. Couples will leave each evening, and return each morning, no lodging is provided. The content and format of the weekend is the same.

February 15-17, Our Lady of the Holy Spirit Center, Norwood, OH

For more information or to register, contact Andy and Jeanne Folfas at

(937) 866-5196 or 800-343-5621

or

jeannemarie42@hotmail.com

or https://www.esharing.org/
LAY CATHOLIC STUDIES
The Athenaeum of Ohio Lay Pastoral Ministry Program is sponsored by the Archdiocese of Cincinnati and offers lay Catholics the opportunity to grow in faith, knowledge and skills in order to serve families, communities and the Church more effectively. Since 1975, the LPMP has equipped ordinary Catholics to accomplish extraordinary things in the name of Christ. Weeknight and Saturday classes fit into busy adult schedules, allowing participants to maintain job, family and community commitments while answering a call to deeper discipleship. Classes count toward catechist certification and serve as a prerequisite for application to the permanent diaconate formation. Interviews are now underway for fall classes at the main campus and Good Shepherd in Montgomery. We are offering a 25% lay tuition discount this year. Call
513-231-1200

for information or to set up an interview.
OTHER AREA NEWS
NOTRE DAME MISSION VOLUNTEERS
Serve a year with Notre Dame AmeriCorps in Dayton! NDA Dayton members give a year of service at a local school, park or non-profit and receive a stipend and an education award. Gain valuable skills while serving your community! For more information and to apply, visit: https://serviceyear.org/ndmva/notre-dame-americorps-member/QbPGx2/
email http://dayton@ndmva.org.
POPE FRANCIS CALLS US ALL TO
"MISSIONARY DISCIPLESHIP".
The Lay Pastoral Ministry Program can equip you to respond with a
"Yes!"

The LPMP is sponsored by the Archdiocese of Cincinnati and helps lay men and women grow in faith, discern and develop gifts for ministry and gain the knowledge and confidence needed to serve families, communities and parishes more effectively. Evening and Saturday courses in scripture, doctrine,morality, evangelization and liturgy fit into a busy adult schedule. Interviews are now ongoing for graduate and non-degreed classes beginning in August. Cincinnati locations include the main campus in Mt. Washington and Good Shepherd in Montgomery. All lay students will receive a 25% tuition reduction this year. Call

513-231-1200

for information or to schedule an appointment.
OTHER AREA NEWS
WE ARE LOOKING FOR YOU
Do you have a passion to care for the elderly? The Little Sisters of the Poor, a nursing home that provides care to the elderly poor, is looking for people to join the family. Nurses and STNA's are in need to help continue the Sisters' mission to care for the elderly poor. Please contact the HR Department:  
hrcincinnati@littlesistersofthepoor.org

or

(513)281-8001 ext. 127.
ARCHDIOCESAN LAY PASTORAL
MINISTRY PROGRAM
Have you ever said,
"Someone should start a Scripture Study group in our parish?

" Or, "We have a lot of elderly, housebound parishioners. Someone should organize a visitation team?" Well, you are right! Someone should. Maybe that someone is you. The Archdiocesan Lay Pastoral Ministry Program has been educating and forming lay men and women just like you for service to their parishes, schools and communities since 1975. We offer a non-degreed Certificate in Ministry, spiritual and pastoral formation and the opportunity to grow in faith, knowledge and skills. Saturday classes, flexible components and a great support system allow busy adults to maintain work and family commitments while preparing for new opportunities. Classes are available in 2018-19 at Sacred Heart of Jesus in McCartyville. Contact Deacon Hal Belcher at

419-305-5486

or 

hbelcher001@woh.rr.com

for more information or to set up a personal interview. You too, go into my vineyard
ENGLISH LANGUAGE TUTORING PROGRAM
AT INCARNATION CHURCH
Volunteer members of Incarnation Church, in Centerville, are offering English as a Second Language (ESL) classes every Saturday morning from
10:30am-12:00pm in the Parish Center

(behind the church on the south end of the school). This free outreach program accommodates all nationalities and faiths, and is designed to help students learn better English skills. We provide individualized instruction specific to the needs of our participants, and are welcoming new students at this time. For more information, or to join the ESL program, please call Barbara at

937-433-1660

, or Roberta at

937-435-5756

. TIME IS RUNNING
OTHER AREA NEWS
ST. BENEDICT THE MOOR SCHOOL
Open enrollment is going on at St. Benedict the Moor Catholic School for the 2017-2018 Academic Year. Interested people should visit the campus at 138 Gramont Avenue, or call at

937-268-6697.
LAY TUITION REDUCTION
The Athenaeum, announces that we will continue the 50% lay tuition reduction for one more academic year, 2017-18, as part of our One Faith, One Hope Capital Camcommitment. The Lay Pastoral Ministry Certificate Option classes will meet at Good Shepherd in Montgomery, a northern Cincinnati suburb. Graduate programs are available at the main campus in Cincinnati. All options are designed for busy adults with an outstanding faculty, supportive staff and flexible components. There will never be a better time to come and see how lay Catholic studies through the Athenaeum can transform your life. For more information about Dayton classes, call Deacon Hal Belcher,
419-305-5486.
SM SUNDAY MORNING SCRIPTURE STUDY
"Share the Word" Sunday morning scripture study is now in its 35th year at St. Mary; and we're going to keep doing it until we get it right! We meet in the
St. Mary Center following the 9:45am Mass.

Why not stop by and join us a light-hearted look at the scriptures and how they impact our daily lives. Our family looks forward to including you in our discussions.
 

NEW GROUP WELCOMES




YOUNG PROFESSIONALS
Shine Dayton would like to invite you to learn more about our organization. We are a group of young professionals committed to advocating for the compassionate works of Catholic Social Services of the Miami Valley through the engagement and empowerment of individuals. For more information on becoming a member or to join us at an upcoming event,
email shine.dayton@gmail.com

or visit us at

www.cssmv.org/giving/shinedayton

or

www.facebook.com/shinedayton.
 GUIDELINES FOR ARCHDIOCESAN
TUITION ASSISTANCE
Needs-based grants from both the endowed and expendable funds will be available for students attending grades Kindergarten through 12 in Catholic schools in our archdiocese. Approximately 80% of the tuition assistance funds available annually will aid Catholic School students in grades Kindergarten through 8th Grade. To apply for assistance please go to
https://factsmgt.com/services/grant-aid-assessment

Approximately 20% of the tuition assistance funds available annually will aid Catholic School high school students. To apply for high school tuition assistance, contact your high school directly for more information. Log on to

go.udayton.edu/manger

for more information. Know Mary Better: Learn more about the Blessed Virgin Mary