ST. AUGUSTINE PARISH NEWS
Please pray for Robert Schell a member of St. Augustine Parish who passed away on the

4th of July 2020
ST. AUGUSTINE PARISH NEWS
Confirmation
This

Friday June 19th

, twelve of our youth, ten from St Augustine and two from St Benedict, will join about twenty other young people from St Mary in receiving the Sacrament of Confirmation at a Mass celebrated at St Mary in Dayton. 
P
lease pray for these children this week: Leah, Amber, Callie, Sara, Dora, Kiersten, Claire, Tyler, Kase, Grayson, Micah, and Anthony.
ST. AUGUSTINE PARISH NEWS
St Augustine will have its public mass on

Sunday, at 8:15 am

. There will be some changes to procedures.
Region One Guidelines to be observed for the resumption of Public Mass
The guidelines of safety and hygiene already in place will continue, including:
• Water has been removed from baptismal and holy water fonts.
• The gifts of bread and wine will be kept from public areas, it will be brought directly from the credence table to the altar.
• No physical contact at the Our Father or Sign of Peace.
• Discreet use of hand sanitizer by ministers of Holy Communion and communicants.
• No Holy Communion from the chalice by the faithful; concelebrating priests should Communicate by intinction.
• Holy Communion on the tongue is strongly discouraged.
• Vessels should be cleansed after each Mass with hot, soapy water
Additional guidelines for safety and hygiene include:
• Hymnals, missalettes, and other materials are removed from the pews. At best we will be using a disposable worship aid or the use of familiar hymns, songs, antiphons, and acclamations.
• Seating will be at places marked Blue alone and communion will be received as observing the spaces on the floor demarcated by the tapes.
• The faithful are encouraged to wear a face mask thinking about others; ministers of Holy Communion may wear a face mask; priest celebrant is discouraged from wearing a mask.
• With respect for the liturgical norms, the number and placement of ministers may be reduced: A deacon may fulfill the roles of lector and server. No Alter servers may be needed if there is a deacon.
• Ministers will be seated further apart than normal.
• Will evaluate the necessity of Extraordinary Ministers of Holy Communion and the number needed for each Mass.
• As permitted by the missal, presidential prayers may take place at the altar, or a podium may be setup at the chair, where possible.
• We are reducing the role of choirs and ensembles considering social distancing and public health regulations where applicable may these choirs take some turns to become cantors as has been in the Live-streaming times.
• No collection baskets may be passed from hand to hand. We will use the long collection baskets where applicable and baskets will be placed at the points where faithful can walk and put collections without passing it out. Envelopes will be provided at the door for when and where there is second collection.
• The bread to be consecrated for the Communion of the faithful should be placed on a corporal at the edge of the altar, not directly in front of the priest celebrant. Alternatively, the use of covered ciboria would likewise be appropriate.
• Other than as Viaticum to the critically ill, Holy Communion will, be given in the context of Mass. according to the approved rites. The distribution of Holy Communion immediately after Mass will not be tolerated. The spiritual Communion prayer will still be said for the sake who are unable to attend.
ST. AUGUSTINE PARISH NEWS
Father has given us the OK to begin the Rosary on

Wednesdays at 6:30 PM

. We will begin reciting the Rosary this coming

Wednesday.

 We'll sit every other pew. If we can maintain our social distance, and we are fewer than ten, masks are not mandatory. Susie and I will disinfect the pews before and after the Rosary.
God Bless you all!
Deacon Ken
ST. AUGUSTINE PARISH NEWS
Online Donations

You Can Now Donate Online to the St. Augustine Church.
Be Generous as God is Generous
Click Below to Donate
ST. AUGUSTINE PARISH NEWS
Guidelines for the resumption of public worship
       Public worship may begin in the Archdiocese of Cincinnati on

Monday, May 25.

Each parish/region should offer at least one public Mass daily. Pastors may determine whether it is necessary and prudent to celebrate more than one Mass on Saturday and Sunday.
The Catholic faithful who reside in the Archdiocese of Cincinnati and all other Catholics in the archdiocese continue to be dispensed from the obligation of attending Sunday Mass. Those who are at risk or fearful that they or their family might become sick are encouraged to stay home and join the Church by viewing live-streamed Masses.
In all circumstances, appropriate social distancing and the regulations put forth by public health authorities must be observed.
ST. AUGUSTINE PARISH NEWS
Archbishop Schnurr has written a letter (second attachment) to the faithful announcing that, in the Archdiocese of Cincinnati, public Masses will begin on

Monday, May 25

. Please convey this letter to your parishioners.
ST. AUGUSTINE PARISH NEWS
St. Benedict's Bible study starts on May 6, 2020 by calling in to 712-770-5362 Access 163036
Topic: The passion
Time: 7 pm each Wednesday
Saturday May 23rd 4:30 pm Mass Live Streamed at St Marys
Sunday May 24th 10 am Mass Live Streamed at
  St. Benedict.
ST. AUGUSTINE PARISH NEWS
Notice to Parishioners
Saturday, the 4:30 Mass with Rosary at 4:10 pm

will be live streamed from St. Mary's, and the Sunday 10 AM Mass with Rosary at 9:40 am will be live streamed from St. Benedict.
During the corona virus.

We ask to remember that the expenses of our church are ongoing and that our main source of income is your contributions. If you would like to donate at this time,

we

have several options you might use:
Mail your contributions to the rectory at 6891 Weaver Road, Germantown, 45327.
We thank you for your continued generosity and pray that we all come through this crisis safely.
May God be with you.
ST. AUGUS

TINE PARISH NEWS
Coronavirus 2019
Some steps taking by Region one to avoid spread of the virus.
1. Eucharistic ministers should sanitize their hands before distribution of communion
2. Advise that all communicants receive communion in their hands and not by the tongue as there may be the danger of transmittance by saliva.
3. Distribution of communion will be under one specie (the body appearance)
4. There will be no holding of hands during the Lord's prayer as we normally do.
5. There will be no exchange of sign of peace at least by hand
6. We will advise that people should avoid as much hand shake as possible even at the doorway out.
Let us all cooperate with one another to help eradicate this decease with prayer and actions.
God bless
Fr. Francis Tandoh, C.S.Sp.
Pastor Region one of Dayton
———————————————————————————————————————————————————–
ST. AUGUSTINE PARISH NEWS
PRAY FOR OUR SHUT-INS
Please keep in your prayers our shut-ins: Toni Moore, Robert Schell. 
ST. AUGUSTINE PARISH NEWS
Ministry Fair
If you were unable to attend the Ministry Fair and you are interested in joining one of our ministries please contact the office 855-2289 and you will be directed to someone that can help you.
Sonshine in a Bag
ST. AUGUSTINE PARISH will participate and supports the FIRST CHURCH OF GOD with their "SONSHINE IN A BAG" food program. What is Sonshine in a Bag? The Sonshine in a Bag program provides bags of food for the weekend to students who qualify through a teacher/counselor/psychologist/staff referral. They refer students who they feel could benefit from receiving food from this program. Many of these children are on the free and reduced lunch program at school. For many of these children, the food they receive for lunch at school may be the only food they receive for the day. Ensuring that children have nutritious food available to meet their needs will help them to concentrate better during school, have less behavioral issues, and improve school attendance. The purpose of this program is to provide these students with nutritious food for the weekend. In return this will help the students be more successful in school and have a brighter future.
How Can I Help?
Donate By Check:
Please make Checks to Germantown First Church of God and designate for Sonshine in a Bag. Checks can be mailed to Germantown First Church of God 760 Farmersville Pike Germantown, OH 45327
Donate Food Items:
click below to see the list of needed items (please purchase items only on the list).
Donations will be accepted every Sunday after the 8:15 am Mass. For more information and the
"Sonshine in a Bag"
ST. AUGUSTINE PARISH NEWS
The Spirit of Sister Dorothy Stang Award
Sister Dorothy Stang from the Archdiocese of Cincinnati served as a missionary in Brazil and died as a martyr. The Spirit of Sister Dorothy Stang award is given in every parish to a parishioner or group who has modeled an extraordinary level of commitment to serving those in need either locally, nationally or around the world. Angie and Michael Valenti and Family are this year's award winner for St. Augustine. We appreciate all the work the Valenti Family does to support our parish and community. Congratulations to the Valenti's for this well deserved recognition!
ST. AUGUSTINE PARISH NEWS
QUARTERLY SVDP REPORT
The St. Vincent De Paul St. Augustine Conference made 6 home visits providing assistance to 19 adults and children during the 3rd quarter of 2019.  Your donations were spent in the following manner:
    $ 1,000 for Utilities
Donations from St. Augustine Parishioners, along with financial support from the Dayton District enabled us to meet the needs of our neighbors.  The Kroger Rewards program for this financial quarter increased SVDP's bank account by $72. Many thanks for your continued monetary support and prayers to help the St. Vincent De Paul society help others in our Germantown/Farmersville/New Lebanon community.
 If anyone who isn't participating in the Kroger Community Rewards program is interested in signing up, please contact Barb Maichle for additional information. Many thanks for your continued monetary support and prayers to help the St. Vincent De Paul society help others in our Germantown/Farmersville/New Lebanon community.
ST.

AUGUSTINE

PARISH NEWS
St. Augustine Catholic Church's Annual Report for the Fiscal Year 07/01/2018 to 06/30/2019 is now available Below.
ST. AUGUSTINE PARISH NEWS
THANK YOU!!
Thank you, Betty &Tim Stueve, for all the work they have done to make our flower beds look so pretty.
Thank you to all the people who keep our church looking beautiful with banners etc.
ST. AUGUSTINE PARISH NEWS
THANK YOU!!
A big thank you to Joe Devillez for installing new kneelers where needed at St. Augustine. They are very nice.
GREAT NEWS
Support St.Vincent dePaul When you Shop at Kroger
Help St. Augustine Conference/ St. Vincent dePaul earn dollars from Kroger fundraising program !!
1. Go to http://www.kroger.com/community rewards.

2. Sign into your online Kroger account (or create an account if you don't have one yet).


3. Click Kroger Community Rewards, search for

"St.Augustine Church Germantown/St.Vincent dePaul"

by name or by

JP967

, then click enroll. or call call

1-800-576-4377




4. Each time you use your registered Kroger Card, Kroger makes a donation to "St.Augustine Church Germantown/St.Vincent dePaul". Your fuel points or discounts will not be affected.




If any questions about the program see St. Augustine parishioner, Barb Maichle before or after Sunday Mass.

 
2019 CMA

Archbishop Schnurr sends his thanks to everyone from St. Augustine, St. Benedict the Moor and St. Mary who has pledged to the 2019 Catholic Ministries Appeal. If you have not yet made your pledge, please consider doing so this week. These important local ministries depend on our help each year. You will find extra pledge envelopes in the pews for your convenience this weekend. To make a pledge securely online, please
visit
http://CatholicAppeal.net

.
Thank you!
THANK YOU
To my parish families and friends of St Augustine, St Benedict and St Mary, I would personally like to thank all of you for making me feel a part of your parish families over the past several years. I would also like to thank you for the kind monetary gift you recently gave me as well. It was always my pleasure to celebrate masses with you. Each one of you always made me feel welcome. You will all be in my prayers and may each and every one of you continue to receive the blessing and love of Our Lord Jesus Christ and of his Blessed Mother Mary. Thank You again.
Yours in Christ,
Father Dominic
ST. AUGUSTINE PARISH NEWS
REGIONAL FUND-RAISING COMMITTEE
Fr. Francis is seeking a small committee to explore ideas and coordinate the execution of fund raisers to support church operations. Father is asking for two (2) representatives from each church to join the Team. Please Volunteer!! It will be a fun way to help our parishes! Everyone interested should see a Parish Council Member before leaving church today. You can also call your church office and leave a message.
THANK YOU!
OTHER AREA EVENTS
———————————————————————————–
Test your Catholic IQ! (Courtesy of OLGH)
Sunday, July 12, 2020
Are You Smarter Than a Catholic 8th Grader?
1. Rosaries, relics, medals, crucifixes, scapulars are all examples of sacramentals?
True or False
2. What are the four marks of the Church?
a. Prayer, love, works, almsgiving
b. faith, hope, love & charity
c. one, holy, catholic & apostolic
d. temperance, justice, prudence, & fortitude
e. peace, love, charity & faith
3. Which sacrament(s) use the Sacred Chrism oil?
a. only Baptism & Confirmation
b. only Baptism
c. only Confirmation
d. Baptism, Confirmation & Holy Orders
e. None of the above
4. The sacrament of anointing of the sick can be celebrated by?
a. Only the bishop
b. a bishop or priest
c. a bishop, priest or deacon
d. Normally by a bishop, priest or deacon but a layman can celebrate it in an emergency
This week's answers:
1. True
2. c
3. d
4. b
——————————————————————————————————
Test your Catholic IQ! (Courtesy of OLGH)
Sunday, July 5, 2020
Are You Smarter Than a Catholic 5th Grader?
1. How many brothers did Joseph (of the Old Testament) have?
a. 0
b. 11
c. 3
d. 7
2. John the Baptist lived off the land. What did he eat?
a. Goats milk and bread
b. fish and berries
c. locusts and wild honey
d. oats and grains
3. What is the name of the mountain where Moses was given the 10 Commandments?
a. Mt. Olympus
b. Mt. Sinai
c. Mt. Ararat
d. Mt. Zion
4. What does the name Christ mean?
a. Healer
b. Cherished
c. Anointed
d. Son
5. Noah sent two birds from the ark, one of which was a dove. What was the other bird?
a. raven
b. peacock
c. finch
d. eagle
This week's answers:
1. b
2. c
3. b
4. c
5. a
———————————————————————————–
Test your Catholic IQ! (Courtesy of OLGH)
Sunday, June 28, 2020
Are You Smarter Than a Catholic 8th Grader?
1. There are seven holy days of obligation in the United States.
True / False
2. Which of the following is NOT a cardinal virtue?
a. Prudence
b. Charity
c. Fortitude
d. Justice
3. The truths, beliefs and practices of the Catholic faith are known as:
a. Teachings
b. Catechism
c. Tradition
d. Doctrine
4. The sacrament of confession:
a. Must include a confession of all your sins committed in order to be valid
b. Must be received by all Catholic adults at least once a year
c. Must be received before receiving Communion by anyone guilty of a mortal sin
d. All of the above
This week's answers:
1. False, the US Church observes 6 holy days of obligation
2. b
3. c, Traditions are the elements of our faith that have been given us from Christ down through the Bishops to the present day Church
4. c
———————————————————————————–
Test your Catholic IQ! (Courtesy of OLGH)
Sunday, June 21, 2020
Are You Smarter Than a Catholic 5th Grader?

1. What does the term Gospel mean?
a. God Bless
b. Word of the Lord
c. Story of our Ancestors
d. Good News
2. What do we call the item that looks like a staff that the Bishop carries?
a. crosier
b. crux
c. pectoral cross
d. shepherd's hook
3. What is the name of the peaked hat that the Bishop wears?
a. Camauro
b. SkuBia
c. Mitre
d. Mantilla
4. During ordination, what does the Bishop use to anoint the palms of the men?
a. Holy Water
b. Gold Cross
c. Chrism
d. Wine
This week's answers:
1. d
2. a
3. c
4. c
————————————————————————————————
Test your Catholic IQ! (Courtesy of OLGH)
Sunday, June 14, 2020
Corpus Christi
1. Corpus Christi is a Christian feast celebrated every year after __________ in commemoration of the __________?
a. Trinity Sunday, Last Supper of Jesus Christ
b. Holy Thursday, crucifixion of Jesus
c. Wednesday, New Bible
d. Friday, Building Churches
2. Corpus Christi a is Latin name for __________.
a. Crucifixion of Jesus
b. Body of Christ
c. Festival
d. Resurrection
3. The __________ is the source and summit of the whole Christian life.
a. Eucharist
b. Food
c. Water
d. Holy name
4. The Sacrament of the Eucharist is a sign and cause of __________.
a. The unity of Christ's Mystical Body
b. The crucifixion of body
c. Self-realization
d. Purity
This week's answers:
1. a
2. b
3. a
4. a
———————————————————————————–
Test your Catholic IQ! (Courtesy of OLGH)
Sunday, June 7, 2020
Holy Trinity
1. Which is an accurate statement of the Christian doctrine of the Trinity?
a. There are three true Gods: the Father, the Son and the Holy Spirit
b. The Father, the Son and the Holy Spirit are different aspects or persons of the one true God
c. The Son and the Holy Spirit are servants of God the Father
d. The Son is the servant of God the Father and the Holy Spirit is the servant of the Son
2. Who said, "Go and make disciples of all nations, baptizing them in the name of the Father, and of the Son, and of the Holy Spirit"?
a. Jesus only
b. Paul only
c. Peter only
d. Jesus, Paul and Peter
3. To whom was Jesus speaking when He said, "I tell you the truth, no one can enter the kingdom of God unless he is born of the
water and the Spirit?
a. Mary Magdalene
b. Peter
c. Pontius Pilate
d. Nicodemus
4. True or False? The Holy Spirit and the Holy Ghost are the same?
True False
This week's answers:
1. b
2. a
3. d
4. True
———————————————————————————–
Test your Catholic IQ! (Courtesy of OLGH)
Sunday, May 31, 2020
Pentecost
1. What happened on the day of Pentecost?
a. The Holy Spirit came to Jesus' apostles
b. Jesus ascended to heaven
c. The church at Rome was founded
d. Peter baptized 50 soldiers in the river Jordan
2. How did the newly converted Christians demonstrate their devotion and unity?
a. They built a magnificent church for worship.
b. They expelled the pagans from Jerusalem.
c. They shared all their possessions in common.
d. They vowed to defeat the Roman oppressors
3. Who was the first Christian martyr?
a. John
b. Peter
c. Stephen
d. Zacchaeus
4. Who wrote the Acts of the Apostles?
a. John
b. Luke
c. Paul
d. Peter
This week's answers:
1. a
2. c
3. c
4. b
———————————————————————————–
Test your Catholic IQ! (Courtesy of OLGH)
Sunday, May 24, 2020
Ascension
1. After His resurrection, how long did Jesus remain on earth before he was taken up to heaven ?
a. 4 days
b. 40 days
c. 3 months
d. 3 years
2. What did Jesus say to His disciples shortly before His ascension?
a. "Go into all the world and proclaim the good news to the whole creation."
b. "I am sending upon you what my Father promised; so stay here in the city until you have been clothed with power from on high."
c. "John baptized with water, but you will be baptized with the Holy Spirit not many days from now."
d. All of the above
3. As he was being taken up, what hid Jesus from the eyes of those watching?
a. a cloud
b. a dark storm
c. a dazzling bright light
d. a darkness that fell over the land
4. Who appeared beside them as they were watching Jesus disappear?
a. An angel of the Lord
b. two men dressed in white
c. St Peter
d. Elijah & Elisha
This week's answers:
1. b
2. d
3. a
4. b
———————————————————————————–
Test your Catholic IQ! (Courtesy of OLGH)
Sunday, May 17, 2020
Mary
1. When Mary was greeted by the Angel Gabriel, what was her reply to this greeting?
a. I'm not sure
b. my soul magnifies the Lord and my spirit rejoices in God my Savior
c. No, thank you
d. Be it done unto me according to your word
2. The portion of the Hail Mary which says

"Holy Mary, Mother of God"

was based on the words of which character in the Bible?
a. Herod
b. St. Elizabeth
c. The Angel Gabriel
d. St. Joseph
3. Which of the following Saints did NOT experience a vision of the Blessed Virgin?
a. St. Marie Bernadette Soubirous
b. St. Therese of the Child Jesus
c. St. Kateri Tekakwitha
d. St. Maria Faustina Kowalska
4. Mary is said to be descended from which character of the Old Testament through her father?
a. David
b. Rebekah
c. Aaron
d. Naomi
5. When Mary appeared to St. Philomena in her cell in the dungeon, she compared her to what celestial body?
a. the sun
b. the moon
c. a star
d. a comet
This week's answers:
1. d
2. b
3. c
4. a
5. b
———————————————————————————–
Test your Catholic IQ! (Courtesy of OLGH)
Sunday, May 10, 2020
Gift of Ordination
1. St. __________ is well known as the patron saint of parish priests .
a. John Vianney
b. Francis
c. John Paul II 
d. Bernard
2. The bishop of Rome is also called the ________.
a. rector
b. pope
c. Italian Bishop
d. Roman emperor
3. When a person receives his first ordination, he becomes a __________.
a. deacon
b. Christian
c. brother
d. monk
4. Priests, deacons, and bishops are ordained to serve the __________ needs of others.
a. emotional
b. spiritual
c. musical
d. medical
5. All Catholics who have not received the Sacrament of Holy Orders are called __________.
a. transitional deacons
b. bishops
c. laity
d. permanent deacon

s
This week's answers:
1. a
2. b
3. a
4. b
5. c
———————————————————————————–
Test your Catholic IQ! (Courtesy of OLGH)
Sunday, May 3, 2020
Gift of Ordination
1. In general, priests can only celebrate ________out of the seven sacraments.
a. 3.5
b. 2
c. 6
d. 5
2. ____________ serves as a witness for the Church at every Catholic marriage.
a. a wedding singer
b. an ordained minister
c. flower girl
d. wedding planner
3. Deacons can celebrate ____________ and weddings (outside of the context of Mass).
a. ordinations
b. first communions
c. baptisms
d. bar mitzvahs
4. At Mass, deacons are recognizable because they wear their __________ across their chests.
a. socks
b. team colors
c. name
d. stoles
5. The first Christian to die for his faith was a deacon named __________ (see Acts 6-7).
a. Stephen
b. Jones
c. David
d. Peter
This week's answers:
1. d – As a rule, priests cannot ordain anyone, and confirmation is reserved for the bishop. Under special circumstances, priests may be given temporary faculties for confirmation from the bishop
2. b
3. c
4. d
5. a
————————————————————————————
Father Jim Willig's Gospel teachings every Sunday on Sacred Heart Radio at 7:30 and 9:30 am. Sacred Heart Radio broadcasts in Greater Cincinnati on 740AM, Hamilton on 89.5FM, and Dayton on 910AM. Also listen anytime on Heart to Heart's website:
http://www.heartoheart.org.
RELIGIOUS RETIREMENT FUND
Help care for elders.
"Thanks to support from the Retirement Fund for Religious, we are now in a much better position to care for our elders,"
writes a religious sister. Your donation helps her religious community and hundreds of others provide for aging members and plan for long-term needs. Please give to next week's Retirement Fund for Religious collection
ST. AUGUSTINE PARISH NEWS
FIRST COMMUNION & CONFIRMATION
If your child is ready for First Communion or Confirmation, please call the parish office and leave your name and phone number. Classes for the year have begun.
MEMBERSHIP IN OUR PARISHES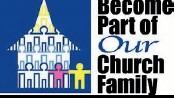 A "Hearty Welcome" to all new members. Please call the church offices 268-6697 (St. Benedict) 256-5633 (St. Mary) or 855-2289 (St. Augustine) to register. Please notify the offices when moving or of any change in address. This will help us update our census information.
ST. AUGUSTINE PARISH NEWS
If you would like to become a Sacristan please contact Sylvia Hess or Fran Delegato!!
ST. VINCENT DE PAUL CONFERENCE
If you have some extra time and you would like to help the needy, the St. Vincent De Paul Conference at St. Augustine could always use some new members. If interested, please contact  Sylvia M. Hess at the church office at
855-2289 or

home at

855-6649
for further information.