ST. AUGUSTINE PARISH NEWS
TIE QUILT
Any and all wanting to help make a quilt for St. A's 2019 Holiday Bazaar, we need you! Fun, fellowship and an amazing quilt for our Holiday Bazaar Raffle. Sign-up sheet at top of stairs. So, sign up , see what this is all about, (no previous quilt skills required – all ages, all persons).
THANK YOU!!
Thank you, Betty &Tim Stueve, for all the work they have done to make our flower beds look so pretty.
Thank you to all who supported Dayton Right to Life by purchasing Carnations last Sunday.
Thank you to all the people who keep our church looking beautiful with banners etc.
CARDINAL BERNARDIN COMMUNITY SERVICE AWARDEES
      It is with great pleasure that St. Benedict the Moor Catholic Church announces their 2019 Cardinal Bernardin Community service awardees. These unsung heroes represent individuals who have given of themselves through their community service and faithful dedication to their church:
Donald L. Bush, Goodwill Easter Seals
Linda Davis, Trinity Presbyterian Church
Bonnie Doepker, St. Mary's Catholic Church
Trotwood Old Timers
Charles Mentrup Knights of Columbus Council 14400 at St. Mary of the Assumption

Marie H. Klotz, St. Augustine Catholic Church


Kenneth H. Marcellus, St. Benedict the Moor
Dr. Truman Martin, Maranatha Baptist Church
Victor O'Basuyi, St. Benedict the Moor
Sharon Rab, Dayton Literary Prize
       Cardinal Joseph Louis Bernardin served as Archbishop of the Cincinnati Archdiocese for ten years and then was appointed Bishop and Cardinal of Chicago until his death in 1996. Cardinal Bernardin was highly respected throughout the Archdiocese, especially within the Dayton community for his role in encouraging blacks to be more involved in the Catholic church. He established the office of Black Catholics and helped to diversity employment in the Catholic hospitals. An awards banquet in their honor will be held on
Sunday June 9, 2019

at the Mandalay Banquet Center from 4:00 – 6:00 p.m. The keynote speaker will be University of Dayton President, Eric Spina. This year's theme is

"Transforming Lives and Inspiring the Heart".

Tickets are $60.00 each. The committee is soliciting sponsorships and ads for the program book. All profits from this event will be used to purchase technology equipment computers for the St. Benedict the Moor Catholic School. If you have any questions please feel free to contact Janice Allen

937 276-2796

, janicedorseyallen@gmail.com, Ronald McDonald

937-275-6018,

rmcdonald6@woh.rr.com, Jackie Greene

937- 241-3469

, jackiegreene@rocketmail.com or St. Benedict at website: http://www.unitedinhope.org. Sincerely, Janice Allen, Chair; Jackie Greene & Ronald McDonald, Co-chairs

 
ST. AUGUSTINE PARISH NEWS
THANK YOU!!
A big thank you to Joe Devillez for installing new kneelers where needed at St. Augustine. They are very nice.
GREAT NEWS
Support St.Vincent dePaul When you Shop at Kroger
Help St. Augustine Conference/ St. Vincent dePaul earn dollars from Kroger fundraising program !!
1. Go to

http://www.kroger.com/community

 rewards.
2. Sign into your online Kroger account (or create an account if you don't have one yet).
3. Click Kroger Community Rewards, search for
"St.Augustine Church Germantown/St.Vincent dePaul"

by name or by

JP967

, then click enroll. or call call

1-800-576-4377


4. Each time you use your registered Kroger Card, Kroger makes a donation to "St.Augustine Church Germantown/St.Vincent dePaul". Your fuel points or discounts will not be affected.
If any questions about the program see St. Augustine parishioner, Barb Maichle before or after Sunday Mass.

 
2019 CMA

Archbishop Schnurr sends his thanks to everyone from St. Augustine, St. Benedict the Moor and St. Mary who has pledged to the 2019 Catholic Ministries Appeal. If you have not yet made your pledge, please consider doing so this week. These important local ministries depend on our help each year. You will find extra pledge envelopes in the pews for your convenience this weekend. To make a pledge securely online, please visit http://CatholicAppeal.net. Thank you!
Decorating St. Augustine for Christmas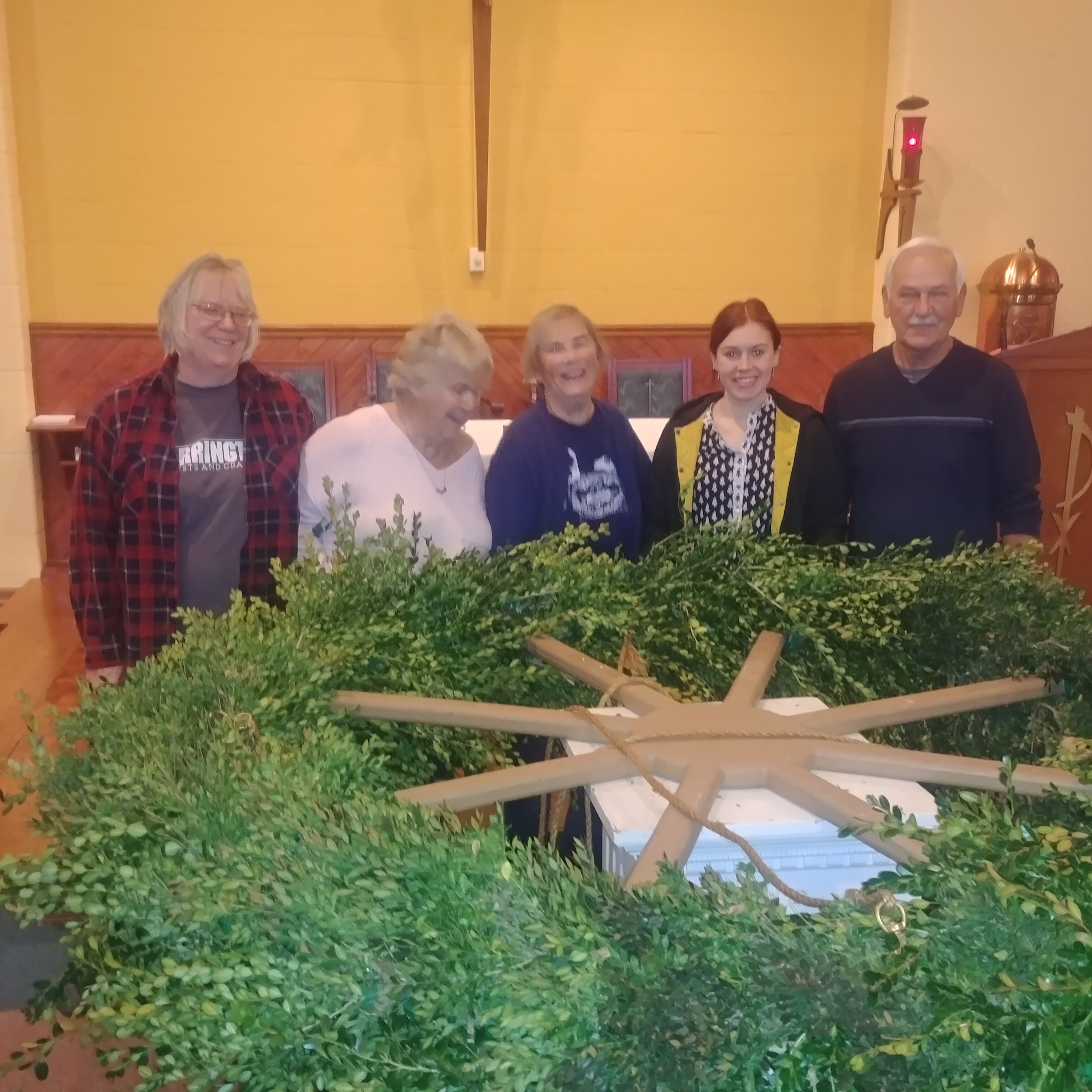 Join Us Every Sunday at St. Augustine Church
---
ST. AUGUSTINE PARISH NEWS
QUARTERLY SVDP REPORT
        The St. Vincent De_Paul St. Augustine Conference made 12 home visits during the 4th quarter of 2018, resulting in assistance to 46 adults and children. Your donations were spent in the following manner:
• $ 500 for Rent
• $ 870 for Utilities
• $ 375 for Furniture
        Donations from St. Augustine Parishioners, the Germantown Lion's, the Twin Creek Garden Club, the Senior Citizens Center, the annual Holiday Bazaar, along with financial support from the Dayton District enabled us to meet the needs of our neighbors.
Many thanks for your continued monetary support and prayers to help the St. Vincent De Paul society help others in our Germantown/Farmersville/New Lebanon community.
OTHER AREA HAPPENINGS
"SONSHINE IN A BAG"
ST. AUGUSTINE PARISH will participate and supports the FIRST CHURCH OF GOD with their
"SONSHINE IN A BAG"

food program. Donations will be accepted every Sunday after the 8:15 am Mass. For more information and the

"Sonshine in a Bag"
THANK YOU
To my parish families and friends of St Augustine, St Benedict and St Mary, I would personally like to thank all of you for making me feel a part of your parish families over the past several years. I would also like to thank you for the kind monetary gift you recently gave me as well. It was always my pleasure to celebrate masses with you. Each one of you always made me feel welcome. You will all be in my prayers and may each and every one of you continue to receive the blessing and love of Our Lord Jesus Christ and of his Blessed Mother Mary. Thank You again.
Yours in Christ, Father Dominic
ST. AUGUSTINE PARISH NEWS
PRAY FOR OUR SHUT-INS
PLEASE KEEP IN YOUR PRAYERS THE SHUT INS/SICK OF ST. AUGUSTINE. June Helmers, Jim Witt, Toni Moore, and Robert Schell. 
REGIONAL FUND-RAISING COMMITTEE
Fr. Francis is seeking a small committee to explore ideas and coordinate the execution of fund raisers to support church operations. Father is asking for two (2) representatives from each church to join the Team. Please Volunteer!! It will be a fun way to help our parishes! Everyone interested should see a Parish Council Member before leaving church today. You can also call your church office and leave a message.
THANK YOU!
OTHER AREA EVENTS
——————————————————————————————-
Test your Catholic IQ! Sacrament Celebrations
Sunday, May 12, 2019
The first book in the Bible is called __________________.
a. Baruch
b. Revelation
c. the Gospels
d. Genesis
2. The first book in the New Testament is ________________.
a. the Gospel of Matthew
b. the Book of Exodus
c. the Psalms
d. Paul's letter to the Corinthians
3. Jewish people called the first five books of the Bible the ______________.
a. Ten Commandments
b. Gospels
c. Torah
d. Koran
This week's answers:
1. d, Genesis
2. a, the Gospel of Matthew
3. c, Torah
——————————————————————————————-
Test your Catholic IQ! Sacrament Celebrations
Sunday, May 5, 2019
1. Jesus body was placed in a sepulcher and a rock was rolled to cover the opening. What is
a sepulcher?
a. large pottery urn
b. a wooden coffin
c. a cave-like tomb
d. a hole dug in the ground
2. What kind of cloth was used to wrap the body of Jesus?
a. wool
b. linen
c. cotton
d. silk
3. How many angels were guarding the sepulcher?
a. one
b. four
c. six
d. two
4. Easter celebrates the resurrection of Jesus. After his crucifixion, Jesus rose from the dead
how many days later?
a. 7
b. 3
c. 2
d. 5
5. Which disciple is not present when Jesus goes to see them after his resurrection?
a. Thomas
b. Simon
c. Paul
d. Peter
This week's answers:
1. c, a cave-like tomb
2. b, linen
3. d, (John 20:12)
4. b, 3
5. a, Thomas
——————————————————————————————-
Test your Catholic IQ! Sacrament Celebrations
Sunday, April 28, 2019
Why did Jesus fold the linen burial cloth after His resurrection? The Gospel of John (20:7) tells us that the napkin, which was placed over the face of Jesus, was not just thrown aside like the grave clothes. The Bible takes an entire verse to tell us that the napkin was neatly folded, and was placed at the head of that stony coffin. Is that important? You'd better believe it! Is that significant? Absolutely! Is it really significant? Yes! In order to understand the significance of the folded napkin, you have to understand a little bit about Hebrew tradition of that day. The folded napkin had to do with the Master and Servant, and every Jewish boy knew this tradition. When the servant set the dinner table for the master, he made sure that it was exactly the way the master wanted it. The table was furnished perfectly, and then the servant would wait, just out of sight, until the master had finished eating, and the servant would not dare touch that table, until the master was finished. Now if the master was done eating, he would rise from the table, wipe his fingers, his mouth, and clean his beard, and would wad up that napkin and toss it onto the table. The servant would then know to clear the table. For in those days, the wadded napkin meant, "I'm done". But if the master got up from the table, and folded his napkin, and laid it beside his plate, the servant would not dare touch the table, because the servant knew that the folded napkin meant, "I'm not finished yet." The folded napkin meant, "I'm coming back!"
——————————————————————————————-
Test your Catholic IQ! Sacrament Celebrations
Sunday, April 21, 2019
1. When the women disciples went to Jesus' tomb on Easter morning, they found the stone rolled away but they did not find his _______.
a. cross
b. other disciples
c. mother
d. body
2. The resurrection of Jesus happened on the first day of the week, which was _____________.
a. Saturday
b. Monday
c. Sunday
d. Friday
3. The ___________ was the central message of hope the first Christians brought to the world.
a. miracle of the loaves and fishes
b. priesthood
c. teaching of Jesus
d. resurrection of Jesus
4. Every Sunday of the year is considered a "little Easter Sunday" celebration.
True or False
5. How many people saw Jesus after He rose from the dead?
a. less than ten
b. more than 500
c. between 100 and 200
d. between 300 and 400
This week's answers:
1. d, body
2. c, Sunday
3. d, resurrection of Jesus
4. True
5. b, more than 500
——————————————————————————————-
Test your Catholic IQ! Sacrament Celebrations
Sunday, April 14, 2019
1. The Easter Triduum includes Holy Thursday,Good ________ , and Easter Sunday.
a. Friday




b. Monday




c. Tuesday




d. Wednesda

y
2. One focus of the Holy Thursday Mass is the commemoration of the Last __________________.
a. Supper
b. meal
c. teaching
d. miracle
3. Jesus washed the disciples' feet at the Last Supper.
True or False
4. Holy Thursday is sometimes also called _______ Thursday
a. Service
b. Maundy
c. Last Supper
d. Foot Washing
5. The Good Friday service includes an opportunity to venerate the_______
a. cross
b. Eucharist
c. altar
d. relic
This week's answers:
1. a, Friday
2. a, Supper
3. True
4. b, Maundy
5. a, cross
——————————————————————————————-
Test your Catholic IQ! Sacrament Celebrations
Sunday, April 7, 2019
1. The First person to witness the resurrection of Jesus was __________.
a. Judas
b. King Herod
c. Pontius Pilate
d. Mary Magdalene
2. The leaders who had Jesus crucified said that _______________________.
a. Jesus was God
b. Jesus miraculously rose from the dead
c. Jesus was a magician and disappeared
d. Jesus' disciples stole his body
3. ___________ is the day Jesus rose from the dead.
a. November 1
b. Christmas
c. Easter
d. Monday
4. Pretzels were a common food eaten during Lent. The shape that the middle portion of the pretzel forms is in the form of what?
a. cross
b. arms crossed in prayer
c. resurrection
d. Holy Trinity
This week's answers:
1. d, Mary Magdalene
2. d, Jesus' disciples stole his body
3. c, Easter
4. b, arms crossed in prayer
——————————————————————————————-
"Good News Today"
Father Jim Willig's Gospel teachings
every Sunday on Sacred Heart Radio

at

7:30 and 9:30 am.

Sacred Heart Radio broadcasts in Greater Cincinnati on

740AM

, Hamilton on

89.5FM

, and Dayton on

910AM

. Also listen anytime on Heart to Heart's website: http://www.heartoheart.org.
RELIGIOUS RETIREMENT FUND
Help care for elders.
"Thanks to support from the Retirement Fund for Religious, we are now in a much better position to care for our elders,"

writes a religious sister. Your donation helps her religious community and hundreds of others provide for aging members and plan for long-term needs. Please give to next week's Retirement Fund for Religious collection
ST. AUGUSTINE PARISH NEWS
FIRST COMMUNION & CONFIRMATION
If your child is ready for First Communion or Confirmation, please call the parish office and leave your name and phone number. Classes for the year have begun.
MEMBERSHIP IN OUR PARISHES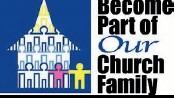 A "Hearty Welcome" to all new members.
Please call the church offices 268-6697 (St. Benedict) 256-5633 (St. Mary) or 855-2289 (St. Augustine) to register.

Please notify the offices when moving or of any change in address. This will help us update our census information.
ST. AUGUSTINE PARISH NEWS
If you would like to become a Sacristan please contact Sylvia Hess or Fran Delegato!!
ST. VINCENT DE PAUL CONFERENCE
If you have some extra time and you would like to help the needy, the St. Vincent De Paul Conference at St. Augustine could always use some new members. If interested, please contact  Sylvia M. Hess at the church office at
855-2289 or home at 855-6649

for further information.