ST. AUGUSTINE PARISH NEWS
Final Opportunity
There is a final opportunity to have your picture taken for the Parish Directory. This Friday July 20th pictures are being scheduled at St Mary's. Appointments can be made between 1 to 8 pm. Call Cindy at Life touch at
734-645-3889 or toll free 866-756-0281

to set up an appointment. The St Augustine account number is 34457 if they ask. Pictures are taken in what used to be the school, the building next to the church. If you would like to have your picture in the directory but don't want the free (8″ by 10″) Susie Stewart will take your picture next Sunday after mass. Just let her know you're interested.
A JUBILEE CELEBRATION
Fr. Francis Tandoh C.S.Sp
Ordained July 24, 1993
25 Year Anniversary
Region One is coming together on
Sunday July 29, 2018

at St. Benedict the Moor Catholic Church for a Mass at

2:00 p.m.

to celebrate the Silver Anniversary of the Ordination into the Priesthood of our Pastor, Fr. Francis Tandoh. The Mass is followed by a celebration dinner in the church hall.There will be a gift table and wishing well setup in the hall. Please

RSVP by July 15, 2018

(we need a head count for the caterer). A sign-up sheet will be in the gathering space after each Mass or you can contact Doug Hoog

937-545-2531

or the St. Augustine church office

937-855-2289

; Susan Smith

937-263-6713

or the St. Benedict the Moor church office

937-268-6697

; Bonnie Doepker

937-620-8505

or the St. Mary church office

937-256-5633

. Let's make this a Joyous Occasion for our Pastor
SAVE THE DATES
Make sure you reserve
August 12

for our Annual Region One Picnic.
RUMMAGE SALE
Donation acceptance for St. A's Rummage Sale
(Aug. 24 and 25th)

is underway now. So, bring those books, magazines, toys, household items, seasonal decorations, tools. small working appliances, gently used clothing and more to St. A's after Sunday Mass (approx. 9:15 AM). We are unable to accept TV's and computers. Any questions about drop-off dates or items please call the church office at

855-2289.
THANK YOU
To my parish families and friends of St Augustine, St Benedict and St Mary, I would personally like to thank all of you for making me feel a part of your parish families over the past several years. I would also like to thank you for the kind monetary gift you recently gave me as well. It was always my pleasure to celebrate masses with you. Each one of you always made me feel welcome. You will all be in my prayers and may each and every one of you continue to receive the blessing and love of Our Lord Jesus Christ and of his Blessed Mother Mary. Thank You again.
Yours in Christ, Father Dominic
ST. AUGUSTINE PARISH NEWS
VALLEY VIEW COMMUNITY
DRUG-FREE COALITION
3RD ANNUAL GOLF TOURNAMENT
The Valley View Community Drug-Free Coalition is sponsoring our third annual golf tournament in memory of Andy Genslinger and Daniel Weidle. The tournament is
Saturday, August 25, 2018

, at Pipestone Golf Course. Registration will begin at noon with a shotgun start at 1:00. The cost is $75 per person and $300 per foursome. Checks should be made payable to the Valley View Community Drug-Free Coalition. The price includes green fees, cart, dinner, 2 drink tickets, proximity prizes, one entry to a putting contest, and door prizes. Prize categories include men, women, and seniors (65+). Contact Beth at

937-238-0744

for more information. The tournament is reserved for the first 30 foursomes signed-up and paid. All proceeds go to the Valley View Community Drug-Free Coalition and will pay for drug education speakers and resources.
PRAY FOR OUR SHUT-INS
PLEASE KEEP IN YOUR PRAYERS THE SHUT INS/SICK OF ST. AUGUSTINE. 

   June Helmers, Toni Moore, and Don Philhower
REGIONAL FUND-RAISING COMMITTEE
Fr. Francis is seeking a small committee to explore ideas and coordinate the execution of fund raisers to support church operations. Father is asking for two (2) representatives from each church to join the Team. Please Volunteer!! It will be a fun way to help our parishes! Everyone interested should see a Parish Council Member before leaving church today. You can also call your church office and leave a message.
THANK YOU!
ST. AUGUSTINE PARISH NEWS
SVDP REPORT
The St. Vincent De Paul St. Augustine Conference made 17 home visits during the 4th quarter of 2017, resulting in assistance to 57 adults and children. Your donations were spent in the following manner:
* $2,525 for Rent
* $1,555 for Utilities
* $255 for Furniture
       Donations from St. Augustine Parishioners, the Germantown Garden Club, the Germantown Lion's, the Germantown Senior Citizens, along with support for our annual holiday bazaar and support from other St. Vincent De Paul Conferences, enabled us to meet the needs of our neighbors.
       Many thanks for your continued monetary support and prayers to help the St. Vincent De Paul society help others in our Germantown, Farmersville,  and New Lebanon community
RELIGIOUS RETIREMENT FUND
Help care for elders.
"Thanks to support from the Retirement Fund for Religious, we are now in a much better position to care for our elders,"

writes a religious sister. Your donation helps her religious community and hundreds of others provide for aging members and plan for long-term needs. Please give to next week's Retirement Fund for Religious collection
ST. AUGUSTINE PARISH NEWS




2017 CATHOLIC MINISTRIES APPEAL
      Archbishop Schnurr thanks the faithful of St. Augustine Church for their generous participation in the 2017 Catholic Ministries Appeal (CMA). The parishioners pledged $3,550 to the appeal, which is 109.31% of the actual parish goal. The success of this year's appeal will provide a path of hope to thousands right here in our local community.
      Thank you again and please continue to pray for our Archdiocese as we work to spread the Gospel here in our local Church.
FIRST COMMUNION & CONFIRMATION
If your child is ready for First Communion or Confirmation, please call the parish office and leave your name and phone number. Classes for the year have begun.
PRAYERS
PLEASE KEEP IN YOUR PRAYERS THE SHUT INS/SICK OF ST. AUGUSTINE.


June Helmers,  Toni Moore,  Don Philhower.
MEMBERSHIP IN OUR PARISHES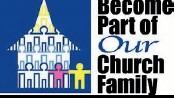 A "Hearty Welcome" to all new members.
Please call the church offices 268-6697 (St. Benedict) 256-5633 (St. Mary) or 855-2289 (St. Augustine) to register.

Please notify the offices when moving or of any change in address. This will help us update our census information.
Pilgrimage to Rome
We want to thank all who have shown interest in a Pilgrimage to Rome. We now have a tentative date: we would depart for Rome on
February 27th, 2019, and return on Saturday March 9th, 2019.

We will soon have a rough draft of our Itinerary, which will include Rome; Assisi, Lanciano Eucharistic Miracle), Pietrelcina (Home of Padre Pio), just to name a few. If you have any questions, or would like to add your name to the list of those who are interested, please contact Fr. Jim at:

937-434-9341 Ext 114

or email jromanello@sthenryparish.com
ST. AUGUSTINE PARISH NEWS
If you would like to become a Sacristan please contact Sylvia Hess or Fran Delegato!!
ST. VINCENT DE PAUL CONFERENCE
If you have some extra time and you would like to help the needy, the St. Vincent De Paul Conference at St. Augustine could always use some new members. If interested, please contact Jean Evanchuck at
855-7640

or Sylvia M. Hess at the church office at

855-2289 or home at 855-6649

for further information.