ST. AUGUSTINE PARISH NEWS
Decorating St. Augustine for Christmas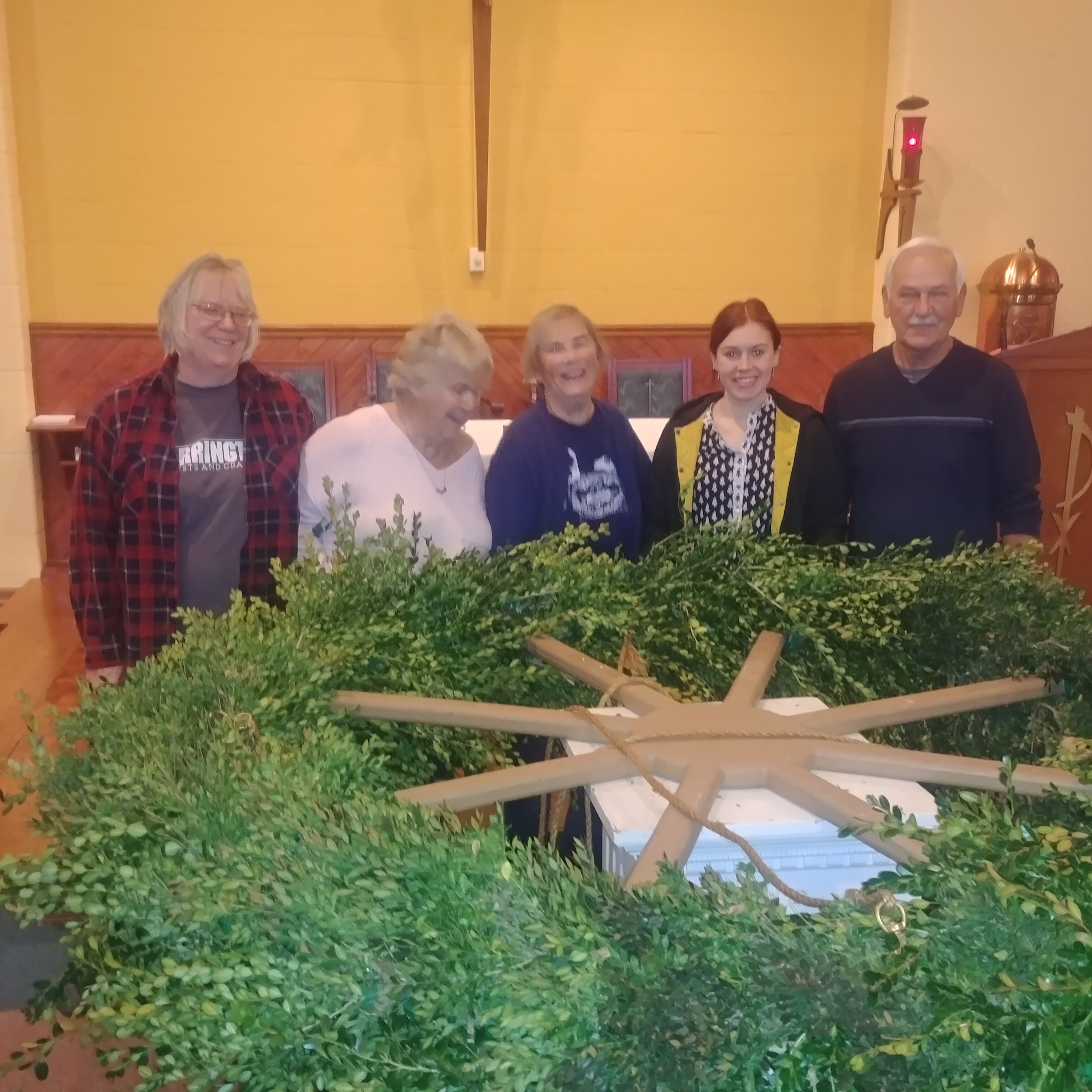 RELIGIOUS RETIREMENT FUND
Our second collection
Sunday December 9, 2018

is for the Retirement Fund for Religious. Many senior sisters, brothers, and religious order priests served for years for little to no pay. Today, religious communities often do not have enough savings to meet retirement needs. Your support helps provide medications, nursing care, and more. Please give to those who have given a lifetime.
PRAYERS REQUESTED

Archdiocese of Cincinnati
Office of the Archbishop
100 East Eighth Street
Cincinnati, Ohio 45202
513-421-3131 Ext. 2810
Father Patrick McMullen is requesting your prayers for his brother, Timothy McMullen, who has recently been diagnosed with Stage 4 cancer. Please keep Father McMullen's brother and family in your prayers.
Linda Chouteau
Executive Administrative Assistant
to Archbishop Dennis M. Schnurr

Archdiocese of Cincinnati
Office of the Archbishop
100 East Eighth Street
Cincinnati, Ohio 45202
513-421-3131 Ext. 2810
Dear Brothers in Holy Orders,
Attached is a letter to the faithful of the Archdiocese regarding the USCCB's Plenary Assembly last week in Baltimore. Please share it with your parishioners in whatever way you deem appropriate. We will be posting this tomorrow on the Archdiocese's website and sharing it on the Archdiocese social media platforms.
Fraternally in Christ,
Dennis M. Schnurr
Most Reverend Dennis M. Schnurr
Archbishop of Cincinnati
ST. AUGUSTINE PARISH NEWS
LOOKING FOR TIES
If you have long ties that you no longer have a use for, St. Augustine has an idea to make a quilt out of those ties. A box will be displayed by the front door where you can make that donation. We thank you and will keep you posted about this project. Thanks, again
SVDP/St. Augustine Holiday Bazaar RAFFLE WINNER
Thank you to everyone that participated in the SVDP/St. Augustine Holiday Bazaar. With your support we raised $1353.25 to help our neighbors in need. Also congrats to the winners of our donated gift baskets. Blessings to all for caring, sharing and giving spirits; to those who give and to those who receive.
RAFFLE BASKET THEME

                           DONATED BY/

RAFFLE WINNER
Handcrafted Quilt

                                             Randi Pfeiffer/

Mark




Grilling Time

                                                    Kathy Bowers/

Dan Macke




Kitchen Kit

                                                       Renee Raisch/

Shirley Brewer




Tea Time 

                                                        Fran Delegota/

Stella Hoog




Coffee and Tea

                                                Sylvia Hess/

Kay McLennna




Jerry's Meat Market

                                         Mike Kurtz/

Mary Hickle




Angel Pictures

                                                  Shirley Brewer/

Patty Metzger




Butterfly Basket   

                                            JoAnne Mikesell/

Donna Guffey




Be Happy

                                                        Renee Raisch/

Jan Fetzer




Fun by the Fire

                                                Jan Fetzer/

Nosler Dental




Essential Oil Goodies 

                                       Jean Evanchuck/

Dan Macke




All about the Turkey

                                       Joan Dilon/

Lucy Howard




Read and Relax

                                              JoAnne Vincent/

David King




Scentsy

                                                          Jessica Kurtz/

Fred Rau




Naked Nails  

                                                  JoAnne Vincent/

Jovetta Wysong




Snowman & Scarecrow

                                     Linda Goodpaster/

Fred Rau




Tree of Jewels

                                                 Barb Maichle/

Joe DeVillez
Adult Faith Formation
Bishop Robert Barron's Pivotal Players has begun at St. Augustine.
It will run on the 1st and 3rd Wednesdays of the month for about 6 months

.

Next

Run December 5, 2018

  All are welcome to attend. To sign up or get more information, contact Deacon Ken or Susie Stewart at

937-687-4043.

 The subject of AFF is

"Pivitol Players"

by Bishop Barron. It's the story of the lives of the Saints who have led the Catholic Church through the ages.  Bishop Barron's studies are know for their exceptional cinematography. Study guides can be found on Amazon for $23.01 and at  http://www.wordonfire.org  for $24.95. There's a

"movie trailer"

about Pivitol Players at Wordon fire.

GREAT NEWS
St. Augustine Conference/St.Vincent DePaul has enrolled in the Kroger Community Rewards program. A win/win for all. St. Augustine parishioners can participate by signing up on http://www.kroger.com. Once logged into your Kroger acct. go to the
"savings and reward"

drop down and click on Community Rewards section. Search for St. Augustine Church Germantown St.Vincent de.Paul either by name or

JP967

, then click

"enroll".

If you do not have a Kroger acct. you will need to create an account; you will need to provide a valid e-mail and your rewards card number or alternate ID

(10 digit phone number)

. Just make sure your Kroger card is swiped for each purchase to count.
ST. AUGUSTINE PARISH NEWS
"SONSHINE IN A BAG"
ST. AUGUSTINE PARISH will participate and supports the FIRST CHURCH OF GOD with their
"SONSHINE IN A BAG"

food program. Donations will be accepted every Sunday after the 8:15 am Mass. For more information and the

"Sonshine in a Bag"

food list click below.
THANK YOU
To my parish families and friends of St Augustine, St Benedict and St Mary, I would personally like to thank all of you for making me feel a part of your parish families over the past several years. I would also like to thank you for the kind monetary gift you recently gave me as well. It was always my pleasure to celebrate masses with you. Each one of you always made me feel welcome. You will all be in my prayers and may each and every one of you continue to receive the blessing and love of Our Lord Jesus Christ and of his Blessed Mother Mary. Thank You again.
Yours in Christ, Father Dominic
ST. AUGUSTINE PARISH NEWS
PRAY FOR OUR SHUT-INS
PLEASE KEEP IN YOUR PRAYERS THE SHUT INS/SICK OF ST. AUGUSTINE. 

  June Helmers, Jim Witt, Toni Moore, Don Philhower
REGIONAL FUND-RAISING COMMITTEE
Fr. Francis is seeking a small committee to explore ideas and coordinate the execution of fund raisers to support church operations. Father is asking for two (2) representatives from each church to join the Team. Please Volunteer!! It will be a fun way to help our parishes! Everyone interested should see a Parish Council Member before leaving church today. You can also call your church office and leave a message.
THANK YOU!
ST. AUGUSTINE PARISH NEWS
QUARTERLY SVDP REPORT
The St. Vincent De Paul St. Augustine Conference made 13 home visits during the 3rd quarter of 2018, resulting in assistance to 40 adults and children. Your donations were spent in the following manner:
• $ 500 for Rent
• $ 875 for Utilities
Donations from St. Augustine Parishioners, and the Germantown Lion's, along with financial support from the Dayton District enabled us to meet the needs of our neighbors. Many thanks for your continued monetary support and prayers to help the St. Vincent De Paul society help others in our Germantown/Farmersville/New Lebanon community.
———————————————————————————————————————————————
Test your Catholic IQ! Sacrament Celebrations
Sunday, December 9
Adults
1. At Mass, the _______ begins when the priest asks the Holy Spirit to transform the bread and wine into Christ's body and blood.

a. consecration b. homily
c. Gospel d. Sign of Peace
2. If you commit a mortal sin, you should _____.

a. blame someone else
b. go to confession
c. avoid getting caught
d. pretend you didn't do it
3. If God calls you to a vocation, you will know and respond ______.

a. when you are open and ready
b. at birth
c. when you are old enough
d. next Christmas
4. Holy, holy, holy, Lord God of _________.

a. a galaxy far, far away b. the Milky Way
c. hosts d. Hogwarts
Answers Next Week
———————————————————————————————————————————————
Test your Catholic IQ! Sacrament Celebrations
Sunday, December 2
Adults
1. The candles we light at Mass during Advent remind us that ________ is the light of the world.

a. the inventor of Fortnite  b. the president
c. the Blessed Mother          d. Jesus
2. ______________ at Mass is an ancient way to praise and worship God as a community .

a. sleeping   b. eating
c. playing     d. singing
3. The bread and wine only change into Christ's body and blood if you believe it does .

True / False
ANSWERS FROM December. 2nd:
1. d, Jesus 2. d, singing 3. True
———————————————————————————————————————————————
Test your Catholic IQ! Sacrament Celebrations
Sunday, November 25
Adults
1. The Church teaches that Catholics should go to Mass on Sundays.

True / False
2. The sacrament of ________fills us with the gifts of the Holy Spirit just like the disciples experienced at Pentecost.

a. Confirmation b. Penance
c. Anointing of the Sick d. Holy Orders
Children
The priests always wear the same clothes with the same colors at Mass all year.

True / False
ANSWERS FROM NOV.  25
Adults 1. True 2. a, Confirmation
Children 1. False
————————————————————————————————————————————————————–
Test your Catholic IQ! Sacrament Celebrations
Sunday, November 18
Adults
1. Deacons, priests and bishops receive the sacrament of ______ to serve the Church with God's power.

a. Holy Orders b. Matrimony
c. preaching d. leadership
2. The Mass has two main parts: The Liturgy of the __________ and the Liturgy of the Eucharist.
a. music b. word
c. homily d. adults
Children
1. The season of Advent prepares us for Christmas, which is _______.

a. Santa's birthday                                      b. Jesus' Baptism
c. the day Jesus rose from the dead     d. Jesus' birthday
2. God only calls perfect boys and girls to be priests or religious sisters and brothers

True/ False
ANSWERS FROM NOV. 18
Adults 1. a, Holy Orders 2. b, Word
Children 1. d, Jesus' birthday 2. False
Get Inspired! Listen to "Good News Today"
Father Jim Willig's Gospel teachings
every Sunday on Sacred Heart Radio

at

7:30 and 9:30 am.

Sacred Heart Radio broadcasts in Greater Cincinnati on

740AM

, Hamilton on

89.5FM

, and Dayton on

910AM

. Also listen anytime on Heart to Heart's website: http://www.heartoheart.org.
RELIGIOUS RETIREMENT FUND
Help care for elders.
"Thanks to support from the Retirement Fund for Religious, we are now in a much better position to care for our elders,"

writes a religious sister. Your donation helps her religious community and hundreds of others provide for aging members and plan for long-term needs. Please give to next week's Retirement Fund for Religious collection
ST. AUGUSTINE PARISH NEWS
FIRST COMMUNION & CONFIRMATION
If your child is ready for First Communion or Confirmation, please call the parish office and leave your name and phone number. Classes for the year have begun.
MEMBERSHIP IN OUR PARISHES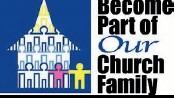 A "Hearty Welcome" to all new members.
Please call the church offices 268-6697 (St. Benedict) 256-5633 (St. Mary) or 855-2289 (St. Augustine) to register.

Please notify the offices when moving or of any change in address. This will help us update our census information.
Pilgrimage to Rome
We want to thank all who have shown interest in a Pilgrimage to Rome. We now have a tentative date: we would depart for Rome on
February 27th, 2019, and return on Saturday March 9th, 2019.

We will soon have a rough draft of our Itinerary, which will include Rome; Assisi, Lanciano Eucharistic Miracle), Pietrelcina (Home of Padre Pio), just to name a few. If you have any questions, or would like to add your name to the list of those who are interested, please contact Fr. Jim at:

937-434-9341 Ext 114

or email jromanello@sthenryparish.com
ST. AUGUSTINE PARISH NEWS
If you would like to become a Sacristan please contact Sylvia Hess or Fran Delegato!!
ST. VINCENT DE PAUL CONFERENCE
If you have some extra time and you would like to help the needy, the St. Vincent De Paul Conference at St. Augustine could always use some new members. If interested, please contact Jean Evanchuck at
855-7640

or Sylvia M. Hess at the church office at

855-2289 or home at 855-6649

for further information.