Archbishop Dennis M. Schnurr invites all the faithful to join him in a study of The Mass, produced by Word on Fire and led by Bishop Robert Barron. Archbishop Schnurr's special study of The Mass which begins this

Sunday January 8th.
Click on the link Below.
Study of the Mass: Episode 1
Study of the Mass: Episode 2
Study of the Mass: Episode 3
ST. AUGUSTINE PARISH NEWS

Archbishop Dennis M. Schnurr invites you to join him in exploring the wonder of the Mass through a special video series featuring Bishop Robert Barron. Each Sunday from January 8th through February 12, Archbishop Schnurr will email you his own brief insights along with a 25-minute episode from Word on Fire's The Mass.
Sign up for free at
ST. AUGUSTINE PARISH NEWS
February 13, 2023, Combined Worship Commission,

TBD


February 20, 2023, First meeting, newly appointed Council FP#8,

6pm


February 2023, Social Action workshop,

6pm
ST. AUGUSTINE PARISH NEWS

Catholic Ministries Appeal Kick off is Today Sunday January 22, 2023, contribute to support the Six Ministries of the Archdiocese Click on for more information. https://catholicaoc.org/cma
ST. AUGUSTINE PARISH NEWS
St Augustine Catholic Church Annual Report 2022
ST. AUGUSTINE PARISH NEWS
Lectors
St. Augustine is seeking lectors for mass. Hoping to get volunteers to serve as a lector one, possibly two Sundays per month. Contact Randy Klotz at

936-470-8191 or 937-855-2005.
ST. AUGUSTINE PARISH NEWS
Combined Family of Parishes NE#8
There will be Combined Family of Parishes NE#8 Council meeting every third Tuesday of the month
January 21, 2023, Day of Reflection and Formation, newly appointed FP#8 Council members
January 21, 2023, Day of Reflection and Formation, newly appointed FP#8 Council members,

9:30am- 12:30pm
February 7, 2023,

Combined Worship Commission, TBD
February 16, 2023, Workshop on Stewardships for FPNE8 Parishioners. All are

Welcome.
February 21, 2023, First meeting, newly appointed Council FP#8.
 

6pm
February S

ocial Action workshop

6pm
St. Augustine Prayer Request
      Please pray for the health of our shut in Toni Moore, who is a long-time parishioner of St. Augustine.
ST. AUGUSTINE PARISH NEWS

SYNOD LISTENING SESSIONS SUMMARY REPORT
In January and February 2022, we conducted numerous meetings in support of the synod process. These meetings were held in every deanery across the archdiocese as well as by several prayer groups, religious orders, and universities. There were many ideas and thoughts expressed in the meetings, and this report, which has been submitted to the United States Conference of Catholic Bishops (USCCB), is a synthesis of these. To read the report go to: http://www.catholicaoc.org/syno
ST. AUGUSTINE PARISH NEWS
 

Pray for our sick and Shut-Ins
Mae Wilkinson, Kenneth Bronston, Jessie Campbell Helen Spanish, Pat bell, Betty Jones, Susie Roberts, Angela Matins, Nancy Green, Mary Dudley, Priscilla Moon, Annena Young, Keno Hampton, Sherman Mosley, Juanita Newell, Rita Ellicott, Renee' Raisch, Don Hoog and Ray Metzger.
ST. AUGUSTINE PARISH NEWS
Sacristans Needed
Is anyone interested in becoming a Sacristan? Please contact Sylvia Hess or Fran Delegato. Thank you!
ST. AUGUSTINE PARISH NEWS
Learn more at

http://www.CatholicAOC.org/Synod. Want to participate? On the website you will find an opportunity to sign up for one of our local meetings near you. We hope to see you there! And, if you know someone who has left the faith, please invite them to participate too!
 If you would prefer to chat by phone, I can be reached at 937-657-5407.  http://www.catholicaoc.org/synod.
ST. AUGUSTINE PARISH NEWS
We are going to start collecting plastic for a second bench for the Marian Garden. Please bring the plastic to church and give it to Marie or Randy Klotz. Acceptable plastic are grocery bags, case over wrap, dry cleaning bags, newspaper sleeves, ice bags, salt bags, product wrap, retail bags, air pillow cushions, bubble wrap, plastic shipping envelopes, and cereal box liners. Bread bags, ziploc bags, and produce bags are acceptable as long as they are clean and dry.
Thank you.
Randy Klotz
ST. AUGUSTINE PARISH NEWS
New Family of Parishes
NE-8 (2 priests)
• St. Augustine, Germantown
• Queen of Martyrs, Dayton
• Our Lady of Grace, Dayton
• St. Benedict the Moor, Dayton
For a complete list of Family of Parishes go to
ST. AUGUSTINE PARISH NEWS
St Augustine Catholic Church Annual Report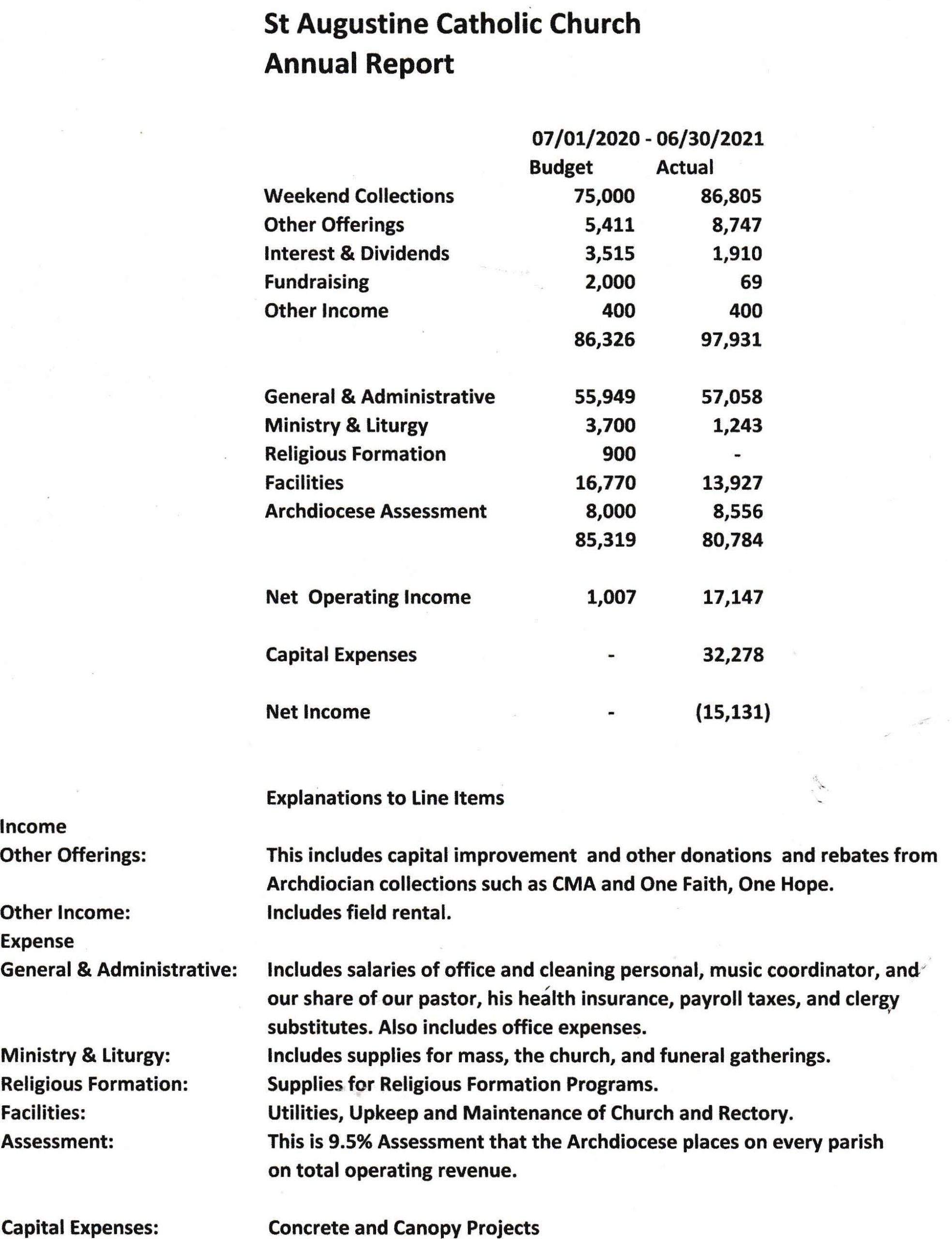 St Augustine Catholic Church Annual Report
Saint of the Week 
January 29th
, 2023
Saint Francis de Sales
Saint Francis de Sales, Bishop and Doctor 1567–1622 
Feast Day January 24:
Patron Saint of authors, journalists, writers, deaf persons, educators
Canonized April 8, 1665, by Pope Alexander VII


Declared a Doctor of the Church in 1877 by Pope Pius IX
     Finally, my beloved child, I intreat you by all that is sacred in heaven and in earth, by your own Baptism, by the breast which Jesus sucked, by the tender Heart with which He loves you, and by the bowels of compassion in which you hope—be

stedfast

and persevere in this most blessed undertaking to live a devout life…

~"The Devout Life," St. Francis de Sales
       

Saint Francis de Sales was born fifty years after an Augustinian priest named Father Martin Luther ignited the Protestant Reformation, and just twenty-five years after John Calvin's anti-Catholic teachings spread to Geneva, Switzerland. Francis was born into a noble family in the Duchy of Savoy, modern-day France, not far from Geneva. Because of his noble family heritage and his father's influence, Francis was given an excellent education, eventually earning doctorates in civil law and theology. His father had selected a noblewoman for Francis to marry. He also had planned for his gifted son to enter into politics, but Francis was led in a different direction
.
     

In 1586, at the age of nineteen,

Francis attended a Calvinist lecture on predestination, which led him to believe he was destined for hell. This greatly affected him, and he struggled with the idea for months. Eventually, through the intercession of our Blessed Mother and the Memorare prayer, Francis was freed from this error and turned his focus to the pure love of God. After experiencing firsthand the effects that erroneous theology can have on a person, Francis devoted himself to a life of celibacy and began pursuing his God-given desire to be a priest. Though reluctant at first, his father eventually agreed to his son's ordination and then helped to have him appointed to an important position in the Diocese of Geneva.
      Because Geneva was under the control of the Calvinists, Father de Sales preached and resided in a cathedral some twenty miles south of Geneva. As a newly ordained priest, he began to make a name for himself. His sermons were preached with gentlemanlike qualities, showing great respect for those who disagreed with him. He never shied away from the theological truths under attack by the errors of the Reformation. He avoided controversy and criticism, focusing instead on virtues, prayer, holiness, and overcoming sin. Despite his kind nature and charitable approach, he was harshly treated by the many local anti-Catholics, some of whom even threatened his life.
   

  In

1602, at the age of thirty-five, Father de Sales was ordained Bishop of Geneva, and his evangelical fervor moved ahead at full throttle. His intention was to win back the citizens of Geneva to the Catholic Church. So many had left, following the teachings of Calvin. For the first couple of years, Bishop de Sales was ineffective in winning over many converts. But little by little, one soul at a time, he began to have success. His success especially came in the form of placing written explanations of the faith under people's doors, inviting them back to the Catholic Church. His preaching was clear, respectful, truthful, and charitable. His motto was

"He who preaches with love, preaches effectively."
       Bishop de Sales was a very practical man, especially when it came to his theology. He believed that holiness was not reserved for those in the monastery or convent. He believed that everyone, in every state in life, within every occupation, was called to a life of sanctity. This conviction is most clearly seen in his most famous published book, Introduction to the Devout Life. This book was a compilation of letters he had sent to his spiritual directees over the years, which began by giving clear and practical advice on the importance of being purged of sin and of attachment to sinful habits. It then taught how to grow in the virtues, especially humility; navigate temptations; and overcome anxiety and sadness. It also provided exercises on how to renew one's life of devotion, which was nothing other than loving and pleasing God with one's life. This book, along with other writings, won many to the faith.

In 1610

, he assisted one of his spiritual directees, the future Saint Jane de Chantal, to establish the women's Order of the Visitation of Holy Mary. His inspiring letters to her became a source of spiritual formation for the women of her newly founded order.
       After turning down advancements within the Church, Bishop de Sales chose instead to devote his time and energy to the salvation of souls within his local diocese. It is said that Bishop de Sales won back as many as 40,000 Catholics who had become Calvinists. After nine years as a priest and twenty years as a bishop, Bishop de Sales suffered a stroke and died soon after. It is believed that one of the last things he wrote were the words

"Humility, humility, humility,"

his dying exhortation to his flock.
      As we honor this holy bishop, try to imagine what it would have been like had he been your shepherd. He would have taken your call to holiness seriously. He would have exhorted you to overcome sin by fully confessing your sins in the Sacrament, and to then grow in virtue, especially humility. He would have helped you to learn and believe every truth revealed by God through His Catholic Church, and to seek every practical way imaginable by daily prayer and meditation to become a saint. He would have regularly reminded you that holiness is not reserved for the monk alone. You, within the context of your state in life, are also called. Respond as one of his flock and resolutely determine to follow the path God has in store for you, seeking to love Him and glorify Him with your life.
Saint Francis de Sales, you became a true shepherd of your flock, tirelessly preaching the faith to them, calling them to repentance, exhorting them to embrace a life of prayer and virtue, and helping them to more fully love God by fulfilling His will in their lives. Please pray for me, that I may also respond to your preaching and may seek to become a saint within the context of the vocation I have been given. Saint Francis, pray for me. Jesus, I trust in You.
Saint of the Week 
January 15th
, 2023
St. Anthony of the Desert
Saint Anthony of Egypt, Abbot 251–356
Feast Day January 17:
Patron Saint of basketmakers, gravediggers, butchers, swineherds, motorists, amputees, monks, and farmers
Invoked against skin diseases and epilepsy.
      And the place was suddenly filled with the forms of lions, bears, leopards, bulls, serpents, asps, scorpions, and wolves, and each of them was moving according to his nature….with boldness Anthony said, "If you are able, and have received power against me, delay not to attack; but if you are unable, why trouble me in vain? For faith in our Lord is a seal and a wall of safety to us." So, after many attempts they gnashed their teeth upon him, because they were mocking themselves rather than him. ~Life of St. Anthony, by Saint Athanasius
       Anthony was born into an upper-class Catholic home. His parents raised Anthony and his younger sister in a small village in southern Egypt. He received a basic education and was twenty years old when his parents suddenly died. He was left with a large inheritance and the responsibility of caring for his sister. Some months later, Anthony was attending Mass and heard the Gospel story of Jesus' command to the rich young man:

"If you wish to be perfect, go, sell what you have and give to the poor, and you will have treasure in heaven

" (Matthew 19:21). As Anthony heard these words, he knew Jesus was speaking directly to him. Shortly after, he gave away most of his property, sold almost everything else, and kept only what he needed to care for himself and his sister. But that's not exactly what the Lord had commanded! Jesus said that perfection is obtained only if one were to sell everything and give it to the poor.
      Not long afterward, Anthony was at Mass once again and heard the Gospel passage,

"Do not worry about tomorrow; tomorrow will take care of itself"

(Matthew 6:34). Again, he knew Jesus was speaking directly to him, so he gave away even the little he had saved back, entrusted his sister to the care of some holy women, and entered the desert to live a life of poverty, solitude, prayer, and mortification.
      In that harsh desert landscape, the devil attacked him in countless ways.

"Think about all the good you could have done with that money you gave away!"

These were the words of the evil one, trying to deter Anthony from embracing his unique vocation as a hermit. Then the devil appeared to him in physical form and sent vile creatures to frighten him. Satan tempted Anthony with boredom, laziness, and even appeared as a female temptress to seduce him. Firm in prayer and mortification, Anthony fought off the devil and his manifestations. Though beaten senseless during these spiritual battles, he recovered in the care of some friends who visited him.
      After spending fifteen years living in a desert cave once used as a tomb, Anthony retreated even deeper into solitude, spending another twenty years in self-imposed solitary confinement. He ate only bread that friends threw over the wall of the abandoned Roman fort he called home. He never opened his mouth to speak to anyone, for God called him to the unique life of complete solitude.
      Eventually, Anthony's holy example stirred up devotion and admiration in the hearts of others. Though they could not speak to him, many wanted to imitate him. They began to build huts nearby and imitate his vocation. Then, after twenty years of solitude, God directed Anthony to exit his fort and assist the other nearby hermits with their vocations. For the next five years, he instructed the new hermits on how to organize their lives.
       Anthony then withdrew once again into seclusion for the last forty-five years of his very long life. However, this time he did accept visitors from time to time and even entered nearby cities to occasionally preach and teach. Most notably, he preached firmly against the rampant Arian heresy, directly opposed the emperor for persecuting Christians, and fearlessly offered himself up to be martyred. God did not grant his desire for martyrdom, however. Instead, Anthony lived to the ripe old age of 105. He made a powerful impact upon the lives of many by his radical obedience to God's will, through his life devoted to prayer, his embrace of poverty, his courageous preaching against heresy, and his assistance to those daring to live as hermits. He was so influential that another heroic saint of that time, the bishop Saint Athanasius, wrote a biography of Saint Anthony, supplying much of what we know about him today.
       

Saint Anthony, you heroically embraced the unique vocation you were given by God. You entered into silence and solitude so as to enter more deeply into communion with the Triune God. Please pray for me, that I will learn from your life of prayer and always spend time seeking God in the solitude of prayer each and every day. Saint Anthony, pray for me. Jesus, I trust in You.
Saint of the Week 
January 8th
, 2023
             

Saint Hilary of Poitiers
Saint Hilary of Poitiers, Bishop and Doctor c. 315–367
Feast Day January 13:
Patron Saint of rheumatism, snake bites, children academically behind, children learning to walk, mothers, the sick
Pre-Congregation canonization
Proclaimed a Doctor of the Church in 1851 by Pope Pius IX
     Let me, in short, adore You our Father, and Your Son together with You; let me win the favor of Your Holy Spirit, Who is from You, through Your Only begotten. For I have a convincing Witness to my faith, who says,

"Father, all Mine are Yours, and Yours are Mine"

(John 17:10), even my Lord Jesus Christ, abiding in You, and from You, and with You, forever God: Who is blessed for ever and ever. Amen.

~De Trinitate 12.57
      Born into a wealthy pagan family in Poitiers, France, Hilary was well educated in the classics. As he looked into his own soul, however, he knew that he did not exist for the sole purpose of seeking pleasure, enjoying leisure, obtaining wealth, or merely satisfying his fleshly desires. Hilary reasoned that the human soul did not exist simply to die. Instead, it must exist for something more, something eternal, something glorious. When his pagan culture did not suffice and philosophy fell short, Hilary finally found what he was searching for when he stumbled upon the Scriptures

.
    Hilary was first struck by the mysterious name of God in the Old Testament:

"I AM WHO I AM."

God had revealed Himself as eternal, without beginning or end—Existence itself. Then Hilary discovered the Son of God in the Gospel of John 1:1–14. Of this discovery, Hilary said,

"My soul measured the mighty workings of God, wrought on the scale of His eternal omnipotence . . .by a boundless faith . . .that God was in the beginning with God, and that the Word became flesh and dwelt among us . . ."

(De Trinitate 1.12).
    Hilary had the will to believe, and in the years that followed he was given the power and gift to understand the beauty, mystery, omnipotence, and nature of the Most Holy Trinity. Shortly after these discoveries of faith, Hilary was baptized a Christian and went on to defend the doctrine of the Trinity against the

"insanity and ignorance of men."

He so impressed the faithful that they chose him to be their bishop, a dignity to which he reluctantly agreed.
     Among those who shared in the

"insanity and ignorance"

of that time were a group of bishops and laity who followed the heresy of Arianism, which denied the divinity of Christ, instead holding that the Son was inferior to the Father. This heresy was especially strong in the Eastern Church but was starting to spread throughout France. After Hilary was a bishop for only about five years, the emperor, an Arian himself, ordered every bishop to pledge their support for this heresy. Hilary refused. Instead, he vigorously defended the truth, and for his brave stance was exiled to Phrygia, in modern-day Turkey. In His love and providence, God used Hilary's time of exile in powerful ways.
      While in Phrygia, Bishop Hilary spent much time studying and writing. He had already composed a marvelous commentary on the Gospel of Matthew while in Poitiers, and now he set his mind to his greatest work, De Trinitate (On the Trinity). Drawing from his classical education, his knowledge of Greek, his love of the Scriptures, and from the

"insanity"

and

"ignorance"

of Arianism itself, Bishop Hilary composed a comprehensive defense of the doctrine of the Trinity as it was taught in the Nicene Creed. Bishop Hilary caused so much trouble for the Arians in Phrygia that the Arian bishops pleaded with the emperor to send him back home, a request the emperor honored.
     On his return to Poitiers, Bishop Hilary took the long way home through Greece and Italy, preaching all the way, weeding out the beginnings of Arianism in the Western Church. His effectiveness came not only from his clear teaching, but also from his conciliatory approach and resolute determination. Back in Poitiers, he continued to preach, write, attend councils, and even to compose hymns. The hymns were his way of introducing the doctrines of the faith to the people of God in song. He was a true pastor who burned with a desire that everyone come to a deeper knowledge of the One God—Father, Son, and Holy Spirit.
 

   Saint Hilary, your heart was restless as a pagan, but you turned that restlessness into a search for the Truth. Upon finding it, you dove in head-first, entering deeper and deeper into the great mystery of the Trinity. Please pray for me, that I will also be diligent and resolute in my determination to discover the great mystery of the Most Holy Trinity. As I grow in faith, may I also share in your zeal to model the faith to others. Saint Hilary, pray for me. Jesus, I trust in You.
For More Saint of the Week
ST. AUGUSTINE PARISH NEWS
ST. AUGUSTINE SVDP REPORT
 The St. Vincent De Paul St. Augustine Conference provided help to 5 families during the 3rd quarter of 2021. Donations supported these families in the following ways:
• $300 for Rent
• $430 for Utilities
Parish donations along with donations from the Germantown Lions, Senior Citizens Center, and Kroger Community Rewards Program has allowed this conference to continue our mission of assisting neighbors in need. Many thanks for your continued monetary support and prayers to help the St. Vincent De Paul Society help others in our Germantown/Farmersville/New Lebanon community.
If anyone who is not participating in the Kroger Community Rewards program is interested in signing up, please contact Barb Maichle for additional information.
ST. AUGUSTINE PARISH NEWS
Beacons of Light Interview w/ Archbishop Schnurr
Archbishop Schnurr has recorded a new video – in interview format with Anna Mitchell of Sacred Heart Radio – discussing Beacons of Light. The video can be found here:
ST. AUGUSTINE PARISH NEWS
 Note on the Families of Parishes
(From: Denise Jasek) I thought this was a helpful video (less than 20 min) to watch with Archbishop Schnurr explaining beacons of light, in case you want to view and share with others.
Peace, Denise
ST. AUGUSTINE PARISH NEWS
The Bicentennial History of the Archdiocese of Cincinnati,
by Fr. David J. Endres
Books available at the website below
   ST. AUGUSTINE PARISH NEWS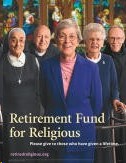 2020 RETIREMENT FUND FOR RELIGIOUS
Thanks for giving! "We are conscious of the great generosity of the many benefactors who support the Retirement Fund for Religious each year," says a Catholic sister. "Support from the fund has been a tremendous blessing to our retired sisters." Thank you for donating to last week's second collection.
ST. AUGUSTINE PARISH NEWS
Song used in Deacon Ken's Homily.
Song "I Then Shall Live"
https://www.youtube.com/watch?v=VNisXkfuo7k&list=RDMMVNisXkfuo7k&start_radio=1
     ST. AUGUSTINE PARISH NEWS
Attention
Attention parishioners of St. Augustine!!! ls there anyone who would be interested in joining the team of sacristans?? We will train you. If interested, please contact Fran Delegato or Sylvia Hess.
ST. AUGUSTINE PARISH NEWS
St. Augustine Catholic Church's Annual Report for the Fiscal Year 2019/2020 is now available Below.
St Benedict Bible study
You may access the St Benedict Bible study at 7:00pm on Wednesdays by keying in to https://meet.google.com/hpy-pmyp-fvt or dial 1 402-921-2290 PIN: 708 666 706#. Use 712 770 5362 access code 163036 to access for the Rosary at 11:00 am on Mo
ST. AUGUSTINE PARISH NEWS
Online Donations

You Can Now Donate Online to the St. Augustine Church.
Be Generous as God is Generous
Click Below to Donate
——————————————————————————————————————————————————-
ST. AUGUSTINE PARISH NEWS
Ministry Fair
If you were unable to attend the Ministry Fair and you are interested in joining one of our ministries, please contact the office 855-2289 and you will be directed to someone that can help you.
Sonshine in a Bag
ST. AUGUSTINE PARISH will participate and supports the FIRST CHURCH OF GOD with their "SONSHINE IN A BAG" food program. What is Sonshine in a Bag? The Sonshine in a Bag program provides bags of food for the weekend to students who qualify through a teacher/counselor/psychologist/staff referral. They refer students who they feel could benefit from receiving food from this program. Many of these children are on the free and reduced lunch program at school. For many of these children, the food they receive for lunch at school may be the only food they receive for the day. Ensuring that children have nutritious food available to meet their needs will help them to concentrate better during school, have less behavioral issues, and improve school attendance. The purpose of this program is to provide these students with nutritious food for the weekend. In return this will help the students be more successful in school and have a brighter future.
How Can I Help?
Donate By Check: Please make Checks to Germantown First Church of God and designate for Sonshine in a Bag. Checks can be mailed to Germantown First Church of God 760 Farmersville Pike Germantown, OH 45327
Donate Food Items: click below to see the list of needed items (please purchase items only on the list).
Donations will be accepted every Sunday after the 8:30 am Mass. For more information and the

"Sonshine in a Bag"
ST. AUGUSTINE PARISH NEWS
The Spirit of Sister Dorothy Stang Award
Sister Dorothy Stang from the Archdiocese of Cincinnati served as a missionary in Brazil and died as a martyr. The Spirit of Sister Dorothy Stang award is given in every parish to a parishioner or group who has modeled an extraordinary level of commitment to serving those in need either locally, nationally or around the world. Angie and Michael Valenti and Family are this year's award winner for St. Augustine. We appreciate all the work the Valenti Family does to support our parish and community. Congratulations to the Valenti's for this well deserved recognition!
ST. AUGUSTINE PARISH NEWS
SVDP REPORT
 If anyone who isn't participating in the Kroger Community Rewards program is interested in signing up, please contact Barb Maichle for additional information. Many thanks for your continued monetary support and prayers to help the St. Vincent De Paul society help others in our Germantown/Farmersville/New Lebanon community.
GREAT NEWS
Support St.Vincent dePaul When you Shop at Kroger
Help St. Augustine Conference/ St. Vincent dePaul earn dollars from Kroger fundraising program !!
1. Go to http://www.kroger.com/community rewards.

2. Sign into your online Kroger account (or create an account if you don't have one yet).
3. Click Kroger Community Rewards, search for "St.Augustine Church Germantown/St.Vincent dePaul" by name or by JP967, then click enroll. or call call 1-800-576-4377
4. Each time you use your registered Kroger Card, Kroger makes a donation to "St. Augustine Church Germantown/St.Vincent dePaul". Your fuel points or discounts will not be affected.
If any questions about the program see St. Augustine parishioner, Barb Maichle before or after Sunday Mass.
ST. AUGUSTINE PARISH NEWS
REGIONAL FUND-RAISING COMMITTEE
Fr. Francis is seeking a small committee to explore ideas and coordinate the execution of fund raisers to support church operations. Father is asking for two (2) representatives from each church to join the Team. Please Volunteer!! It will be a fun way to help our parishes! Everyone interested should see a Parish Council Member before leaving church today. You can also call your church office and leave a message.
THANK YOU!
OTHER AREA EVENTS
ST. AUGUSTINE PARISH NEWS
Father Jim Willig's Gospel teachings every Sunday on Sacred Heart Radio at 7:30 and 9:30 am. Sacred Heart Radio broadcasts in Greater Cincinnati on 740AM, Hamilton on 89.5FM, and Dayton on 910AM. Also listen anytime on Heart to Heart's website: http://www.heartoheart.org.
RELIGIOUS RETIREMENT FUND
Help cares for elders. "Thanks to support from the Retirement Fund for Religious, we are now in a much better position to care for our elders," writes a religious sister. Your donation helps her religious community and hundreds of others provide for aging members and plan for long-term needs. Please give to next week's Retirement Fund for Religious collection
ST. AUGUSTINE PARISH NEWS
FIRST COMMUNION & CONFIRMATION
If your child is ready for First Communion or Confirmation, please call the parish office and leave your name and phone number. Classes for the year have begun.
MEMBERSHIP IN OUR PARISHES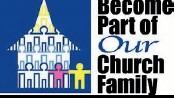 A "Hearty Welcome" to all new members. Please call the church offices 268-6697 (St. Benedict) or 855-2289 (St. Augustine) to register. Please notify the offices when moving or of any change in address. This will help us update our census information.
ST. AUGUSTINE PARISH NEWS
If you would like to become a Sacristan please contact Sylvia Hess or Fran Delegato!!
ST. VINCENT DE PAUL CONFERENCE
If you have some extra time and you would like to help the needy, the St. Vincent De Paul Conference at St. Augustine could always use some new members. If interested, please contact Sylvia M. Hess at the church office at 855-2289 or home at 855-6649 for further information.
`