ST. AUGUSTINE PARISH NEWS
Tuesday the 30th of May at 10 AM.

A Private Memorial Mass was held at St. Augustine Catholic Church, with Fr. Francis Tandoh celebrating for Stephanie R. Tozzi.

If desired memorial contributions may be made to St. Augustine Catholic Church, 6891 Weaver Road, Germantown, OH 45327. We will all pray for her family and all those who will mourn her passing and for her soul. To see her Obituary.
ST. AUGUSTINE PARISH NEWS
Temporary Name for the Family
Each Family of Parishes is asked to create a name that identifies the Family of Parishes. Ideally, we want to avoid referring to our Family of Parishes by geography and numbers (more creative than "NE – 8 Region Family of Parishes"). Already, more than 20 parishes within the Archdioceses have selected a temporary name for their Family of Parishes. So, we want to join that list!
The Naming Guidelines for the Family of Parishes include:
 The name of the Family is temporary and not intended to be the final canonical name of the parish.
 The name should NOT be identical to an existing church.
 The name does NOT have to follow the canonical constraints of a church, such as the name of a saint.
The archbishop does NOT need to approve the Family name. He will need to approve the eventual new canonical parish name.
All said and done; your suggestions are welcome. The following are some of the temporary names received:
Dayton- Germantown Connection
St. Martin de Pores
Holy Spirit, Family of Parishes
Spirit of Peace
Spirit of Mercy
Evangelical Hearts
Queen of Grace and Mercy
Inner City Grace
Our Lady of Welcome
Holy Spirit Catholic Church of the Valley
Feel free to add yours in the box below and put it in the collection box or call the Parish office, or email Pastor@unitedinhope.org between

now and May 24, 2023.
ST. AUGUSTINE PRAYER CHAIN
If you would like to be a part of the St. Augustine Prayer Chain, please contact Carolyn Moore at Saintapraysingtown@gmail.com
ST. AUGUSTINE PARISH NEWS
Ben Mersch son of Joyce and Steve Mersch was ordained a Deacon at the Cathedral Saturday

April 29th 2023.
ST. AUGUSTINE PARISH NEWS
Archbishop Dennis M. Schnurr invites all the faithful to join him in a study of The Mass, produced by Word on Fire and led by Bishop Robert Barron. Archbishop Schnurr's special study of The Mass which begins this

Sunday January 8th.
Click on the link Below.
ST. AUGUSTINE PARISH NEWS
St Augustine Catholic Church Annual Report 2022
ST. AUGUSTINE PARISH NEWS
Lectors
St. Augustine is seeking lectors for mass. Hoping to get volunteers to serve as a lector one, possibly two Sundays per month. Contact Randy Klotz at

936-470-8191 or 937-855-2005.
OTHER AREA HAPPENINGS
Scholarship

Opportunity

for High School Senior Girls Dayton Catholic Women's Club Scholarship was established in 2010 to assist graduating high school women of the Catholic faith to further their studies. This $1000 scholarship is for practicing Catholic girls who are striving to live a Christ centered life. The Scholarship can be used for education at an accredited technical school, junior college, community college or four-year college/university. Please encourage your daughters, granddaughters, and nieces to apply. Apply at https://daytonfoundation.academicworks.com/opportunities/7539
St. Augustine Prayer Request
      Please pray for the health of our shut in Toni Moore, who is a long-time parishioner of St. Augustine.
ST. AUGUSTINE PARISH NEWS
 Pray for our sick and Shut-Ins.
Mae Wilkinson, Kenneth Bronston, Jessie Campbell Helen Spanish, Pat bell, Betty Jones, Susie Roberts, Angela Matins, Nancy Green, Mary Dudley, Priscilla Moon, Annena Young, Keno Hampton, Sherman Mosley, Juanita Newell, Rita Ellicott, Renee' Raisch, Don Hoog and Ray Metzger.
ST. AUGUSTINE PARISH NEWS
Sacristans Needed
Is anyone interested in becoming a Sacristan? Please contact Sylvia Hess or Fran Delegato. Thank you!
ST. AUGUSTINE PARISH NEWS
Learn more at

http://www.CatholicAOC.org/Synod. Want to participate? On the website you will find an opportunity to sign up for one of our local meetings near you. We hope to see you there! And, if you know someone who has left the faith, please invite them to participate too!
 If you would prefer to chat by phone, I can be reached at 937-657-5407.  http://www.catholicaoc.org/synod.
ST. AUGUSTINE PARISH NEWS
We are going to start collecting plastic for a second bench for the Marian Garden. Please bring the plastic to church and give it to Marie or Randy Klotz. Acceptable plastic are grocery bags, case over wrap, dry cleaning bags, newspaper sleeves, ice bags, salt bags, product wrap, retail bags, air pillow cushions, bubble wrap, plastic shipping envelopes, and cereal box liners. Bread bags, ziploc bags, and produce bags are acceptable as long as they are clean and dry.
Thank you.
Randy Klotz
ST. AUGUSTINE PARISH NEWS
New Family of Parishes
NE-8 (2 priests)
• St. Augustine, Germantown
• Queen of Martyrs, Dayton
• Our Lady of Grace, Dayton
• St. Benedict the Moor, Dayton
For a complete list of Family of Parishes go to
ST. AUGUSTINE PARISH NEWS
St Augustine Catholic Church Annual Report
St Augustine Catholic Church Annual Report
Saint of the Week 

April 23rd, 2023
Saint Mark the Evangelist
Saint Mark the Evangelistc. 12–c. 68
Feast Day April 25:
Patron Saint of attorneys, captives, shoemakers, lions, notaries, glass workers, Egypt, Venice
Invoked against impenitence, insect bites, scrofulous & struma diseases
      The beginning of the gospel of Jesus Christ the Son of God. As it is written in Isaiah the prophet:

"Behold, I am sending my messenger ahead of you; he will prepare your way. A voice of one crying out in the desert: 'Prepare the way of the Lord, make straight his paths.'"

~Mark 1:1–4
     Though little is known for certain about Saint Mark's life, the Gospel attributed to him is unquestionably one of the most important scripts ever written. In a nearly breathless way, Mark recounts Jesus' public ministry in concise and vivid detail. The shortest of the four Gospels is packed with information. Mark's Gospel was most likely written primarily for Roman Gentiles, rather than for Jews, which is why he often describes various Jewish customs to the reader.
      The Acts of the Apostles and various Epistles speak of "Mark" as well as

"John Mark."

Most scholars believe that Mark and John Mark are the same person and the Gospel writer. Saint Mark is believed to have been born in Cyrenaica, modern-day Libya, which was under Roman rule at the time. "John" is his Jewish name, and "Mark" his Roman name. His father might have died when he was young and his mother, named Mary, most likely moved with Mark to Jerusalem. His mother's home might have been the location of the Last Supper and also the place where Peter went after the angel released him from prison.

"When he realized this, he went to the house of Mary, the mother of John who is called Mark, where there were many people gathered in prayer"

(Acts 12:12). As a teenager, Mark might have been nearby when Jesus was arrested.

"Now a young man followed him wearing nothing but a linen cloth about his body. They seized him, but he left the cloth behind and ran off naked"

(Mark 14:51–52)

. Many scholars believe that this young man is Mark. Saint Barnabas, the missionary companion of Saint Paul, was either Mark's cousin or uncle (See Colossians 4:10).
      Shortly after Peter escaped from prison and arrived at Mark's home, Mark traveled north to Antioch in Syria with Barnabus and Paul. From Antioch, he accompanied Barnabas and Paul on a missionary journey to another Antioch in Pisidia, modern-day Turkey. Before completing their journey, Mark left Paul and Barnabus and returned to Jerusalem. It is unclear why Mark left, but Paul was not pleased and saw his departure as Mark abandoning them. Later, when Paul and Barnabus were going to set out on another missionary journey, Barnabus wanted to take Mark with them. Paul was so opposed to the idea that Barnabus and Paul went their separate ways (see Acts 15:37–40). Barnabus took Mark with him to Cyprus, and Paul took another companion with him through Syria and Cilicia.
      Mark appears to have been close to the Apostle Peter because Peter refers to him as

"Mark, my son"

(1 Peter 5:13) in a letter addressed to several Christian communities. Peter sent greetings to them all from Mark, indicating that Mark was also well-known to those communities. That letter from Peter was most likely written from Rome where Peter would later be martyred. It might be that while Mark was with Peter in Rome he wrote his Gospel at Peter's request, basing it on Peter's preaching.
       Though Saint Paul and Mark initially had a difficult relationship as a result of Mark's early departure from Paul and Barnabus' missionary journey, they became close toward the end of Paul's life. Paul refers to him affectionately in a few letters he wrote from prison, calling him his co-worker and indicating that Mark had been very helpful to him

(see Philemon 1:24; Colossians 4:10–11; 2 Timothy 4:11).
     According to later traditions, Mark was ordained a bishop and sent to Alexandria, Egypt, to preach the Gospel (that he himself wrote) and establish the first Church in Africa. He is therefore considered the first bishop of Alexandria. In Alexandria, Mark encountered the wrath of the local Alexandrians and was martyred after almost twenty years of ministering to them. In the eighth century, Saint Bede describes Mark's death in this way:
     Afterwards, being arrested for the faith, he was bound, dragged over stones and endured great afflictions. Finally he was confined to prison, where, being comforted by the visit of an angel, and even by an apparition of our Lord himself, he was called to the heavenly kingdom in the eighth year of the reign of Nero.
      As a child, Saint Mark could never have imagined what would become of his life. Not only did he come to know the Messiah as a youth, he later became a bishop and the first to bring the Gospel to the continent of Africa. Most importantly, he became one of God's most powerful evangelists by faithfully writing down the life of Christ for others to read. Since that time, countless people have read his words, meditated on their meaning, been converted in the depths of their hearts, and given their lives over to Christ.
      Ponder the significance of this one man. It appears he began his life fearful of his mission. He ran when Jesus was arrested and he left Barnabus and Paul on their missionary journey, but he didn't give up. He turned back to the mission and ultimately died a martyr, bestowing on us one of the greatest treasures ever given. If you feel regret at any failure, or even numerous failures in your life, take inspiration from Saint Mark. Failures can be remedied. Recommit yourself to God's mission and know that, if you do, God will use you in unimaginable ways.
      Saint Mark, I thank you for your "Yes" to Jesus Christ, the Son of God. Thank you for your ministry and especially for your Gospel account. Please pray for me, that I may never tire of turning back to the mission that God has entrusted to me. May I imitate your fidelity and hard work for Christ, going so far as to lay my life down for others. Saint Mark, pray for me. Jesus, I trust in You.
Saint of the Week 

April 9th, 2023
Saint Martin I, Pope and Martyr c.595–655
Feast Day April 13
Pre-Congregation canonization
Invoked by those persecuted by the state
     It is now forty-seven days since I have been permitted to wash myself either in cold or warm water. I am quite wasted and chilled, and have had no respite either upon sea or land from the flux which I suffer. My body is broken and spent, and, when I would take any nourishment, I want such kind of food as is necessary to support me; and have a perfect aversion and loathing to what I have. But I hope that God, who knows all things, when he shall have taken me out of this world, will bring my persecutors to repentance. ~Words attributed to Saint Martin in Butler's Lives of the Saints
    In the seventh century, there was theological and political tension between the Western church centered in Rome and the Eastern church centered in Constantinople, largely due to the interference of the Byzantine emperor. The emperor and Patriarch in Constantinople (modern-day Istanbul, Turkey) had enjoyed a strong religious and political influence over the entire Church ever since Constantine the Great Christianized the Roman Empire in the fourth century. This influence grew after the Western Roman empire fell in the fifth century, and was strengthened further in the sixth century when the Byzantine emperor, Justinian I, conquered Italy and subsequently forced the Goth-appointed pope to resign in 537, naming the papal legate to Constantinople as the new pope. From that time on, until 752, newly elected popes were required to obtain approval from the emperor before being consecrated. Many emperors saw themselves not only as political leaders, but also as the one ultimately in charge of the governance of the Church. It is within this tension that today's saint lived.
Martin was born in a small town about 100 miles north of Rome. He was of noble birth, an excellent student, and exercised great charity to the poor. As a cleric, he assisted two popes in important roles. In 641, he was sent by Pope John IV across the Adriatic Sea to Dalmatia and Istria (modern-day Croatia) where he assisted those who had suffered the effects of war. After the death of John IV, Theodore I was elected pope. Martin became his papal legate to Constantinople where he worked closely with the emperor and patriarch, representing Pope Theodore in all matters.
      As papal legate to Constantinople, the most pressing theological issue that Martin faced was the ongoing debate about the nature of Christ. Many within the Eastern Church adhered to monothelitism, a heresy claiming that Christ had only one will: a divine will but not a human will. This was contrary to the orthodox position held by the pope that Jesus had both a human and divine will. In 648, in an apparent attempt to bring an end to the debate, the Byzantine emperor Constans II issued an edict, the Type of Constans (Type), in which he tried to forge a middle way by forbidding discussion of the controversy, permitting everyone to adhere to their own position. Though the Patriarch of Constantinople, Paul II, at first held the orthodox position, he embraced the Type issued by the emperor. Martin, however, did not.
      One year later, in 649, Pope Theodore died and named Martin as his successor. As had been the custom, the newly elected pope was supposed to receive approval of his appointment from the Byzantine emperor before his installation. However, for the first time in more than 100 years, Martin immediately moved forward with his coronation without the express consent of Constans II. This angered Constans, but he did nothing about it—at first.
     Pope Martin, well aware of the most pressing issues within the Church, wasted no time addressing them. He called the Lateran Council of 649, a council that his predecessor Pope Theodore had intended to call, and made monothelitism the topic of discussion. Though the council did not reach the level of an official ecumenical council of the entire Church, given the fact that the Roman Emperor was not involved, it was one of the earliest attempts of a pope to act on his own authority without the emperor. Hence, not only the teaching that this council produced, but also the way it was orchestrated, provided much direction for the future of the Church when the role of the emperor would eventually be fully excluded from the governance of the Church. The Lateran Council was attended by 105 bishops, held five sessions, and issued twenty decrees condemning monothelitism. It also condemned Constans' edict, the Type, as well as some other earlier imperial edicts.
     When P
ope Martin began publishing this new teaching throughout Rome and beyond, the enraged emperor sought to have him arrested, or killed if necessary. This proved difficult. The emperor first sent a bishop of lower rank to Rome to oppose the pope and cause a schism. He was unsuccessful, so the bishop is said to have ordered a soldier to murder the pope during Mass. That soldier was struck blind and the bishop repented. Later, the emperor sent another bishop with a Byzantine army to the pope. This time they were successful in capturing the pope and in bringing him back to Constantinople. Pope Martin was already ill when he was captured; abuse and lack of decent food caused his condition to worsen during the three months at sea.
      Once he arrived in Constantinople, Pope Martin was placed on trial and found guilty of treason, the primary charge being that he would not accept the emperor's edict, the Type. Because Patriarch Paul II intervened with the emperor, the emperor exiled Martin to Crimea instead of sentencing him to death. Throughout his imprisonment and exile, though elderly and sick, he was continually abused, malnourished, and ridiculed.
     The emperor ordered the Church in Rome to elect a new pope, even though Pope Martin was still alive. The Church in Rome consented and elected a new pope as one final blow to the abused pontiff. Pope Martin, seeking only the good of the Church, acquiesced to this humiliation, and embraced being abandoned by the leaders of the Church in Rome. Of all he suffered, it is said that his abandonment by the Church leaders caused him the most suffering. Not long after being exiled, Pope Martin died because of the abuses, exposure, and malnourishment he endured. For that reason, the Church considers him a martyr, the last pope to receive that crown.
      Popes must be courageous, even in the face of persecution and death. They need to set an example to all people, so that all the faithful will follow their example. Pope Martin did this well, and his witness has had a profound effect upon generations after him. More than 1,100 years later, Pope Pius VII honored the memory and witness of Pope Martin when he wrote, in part, "Indeed, the famous Martin who long ago won great praise for this See, commends faithfulness and fortitude to Us by his strengthening and defense of the truth and by the endurance of labors and pains…"
       Ponder the ways that God is calling you to act with greater courage in the face of persecution, opposition, ridicule, or any form of suffering. Do what's right, no matter the cost, and you will one day be among the saints alongside Saint Martin in Heaven.
     S

aint

Martin, your mind was imbued with the orthodox faith, and your will was strengthened with the virtue of courage in the face of opposition. You did not hesitate to do what was right, despite knowing the consequences you would suffer. Please pray for me, that I may have your same courage and clarity of mind so that I will be a greater instrument of God's truth in this world. Saint Martin, pray for me. Jesus, I trust in You

.    

For More Saint of the Week
ST. AUGUSTINE PARISH NEWS
ST. AUGUSTINE SVDP REPORT
 The St. Vincent De Paul St. Augustine Conference provided help to 5 families during the 3rd quarter of 2021. Donations supported these families in the following ways:
• $300 for Rent
• $430 for Utilities
Parish donations along with donations from the Germantown Lions, Senior Citizens Center, and Kroger Community Rewards Program has allowed this conference to continue our mission of assisting neighbors in need. Many thanks for your continued monetary support and prayers to help the St. Vincent De Paul Society help others in our Germantown/Farmersville/New Lebanon community.
If anyone who is not participating in the Kroger Community Rewards program is interested in signing up, please contact Barb Maichle for additional information.
ST. AUGUSTINE PARISH NEWS
Beacons of Light Interview w/ Archbishop Schnurr
Archbishop Schnurr has recorded a new video – in interview format with Anna Mitchell of Sacred Heart Radio – discussing Beacons of Light. The video can be found here:
ST. AUGUSTINE PARISH NEWS
 Note on the Families of Parishes
(From: Denise Jasek) I thought this was a helpful video (less than 20 min) to watch with Archbishop Schnurr explaining beacons of light, in case you want to view and share with others.
Peace, Denise
ST. AUGUSTINE PARISH NEWS
The Bicentennial History of the Archdiocese of Cincinnati,
by Fr. David J. Endres
Books available at the website below
   ST. AUGUSTINE PARISH NEWS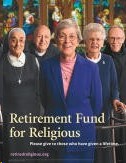 2020 RETIREMENT FUND FOR RELIGIOUS
Thanks for giving! "We are conscious of the great generosity of the many benefactors who support the Retirement Fund for Religious each year," says a Catholic sister. "Support from the fund has been a tremendous blessing to our retired sisters." Thank you for donating to last week's second collection.
ST. AUGUSTINE PARISH NEWS
Song used in Deacon Ken's Homily.
Song "I Then Shall Live"
https://www.youtube.com/watch?v=VNisXkfuo7k&list=RDMMVNisXkfuo7k&start_radio=1
     ST. AUGUSTINE PARISH NEWS
Attention
Attention parishioners of St. Augustine!!! ls there anyone who would be interested in joining the team of sacristans?? We will train you. If interested, please contact Fran Delegato or Sylvia Hess.
ST. AUGUSTINE PARISH NEWS
St. Augustine Catholic Church's Annual Report for the Fiscal Year 2019/2020 is now available Below.
St Benedict Bible study
You may access the St Benedict Bible study at 7:00pm on Wednesdays by keying in to https://meet.google.com/hpy-pmyp-fvt or dial 1 402-921-2290 PIN: 708 666 706#. Use 712 770 5362 access code 163036 to access for the Rosary at 11:00 am on Mo
ST. AUGUSTINE PARISH NEWS
Online Donations

You Can Now Donate Online to the St. Augustine Church.
Be Generous as God is Generous
Click Below to Donate
——————————————————————————————————————————————————-
ST. AUGUSTINE PARISH NEWS
Ministry Fair
If you were unable to attend the Ministry Fair and you are interested in joining one of our ministries, please contact the office 855-2289 and you will be directed to someone that can help you.
Sonshine in a Bag
ST. AUGUSTINE PARISH will participate and supports the FIRST CHURCH OF GOD with their "SONSHINE IN A BAG" food program. What is Sonshine in a Bag? The Sonshine in a Bag program provides bags of food for the weekend to students who qualify through a teacher/counselor/psychologist/staff referral. They refer students who they feel could benefit from receiving food from this program. Many of these children are on the free and reduced lunch program at school. For many of these children, the food they receive for lunch at school may be the only food they receive for the day. Ensuring that children have nutritious food available to meet their needs will help them to concentrate better during school, have less behavioral issues, and improve school attendance. The purpose of this program is to provide these students with nutritious food for the weekend. In return this will help the students be more successful in school and have a brighter future.
How Can I Help?
Donate By Check: Please make Checks to Germantown First Church of God and designate for Sonshine in a Bag. Checks can be mailed to Germantown First Church of God 760 Farmersville Pike Germantown, OH 45327
Donate Food Items: click below to see the list of needed items (please purchase items only on the list).
Donations will be accepted every Sunday after the 8:30 am Mass. For more information and the

"Sonshine in a Bag"
ST. AUGUSTINE PARISH NEWS
The Spirit of Sister Dorothy Stang Award
Sister Dorothy Stang from the Archdiocese of Cincinnati served as a missionary in Brazil and died as a martyr. The Spirit of Sister Dorothy Stang award is given in every parish to a parishioner or group who has modeled an extraordinary level of commitment to serving those in need either locally, nationally or around the world. Angie and Michael Valenti and Family are this year's award winner for St. Augustine. We appreciate all the work the Valenti Family does to support our parish and community. Congratulations to the Valenti's for this well deserved recognition!
ST. AUGUSTINE PARISH NEWS
SVDP REPORT
 If anyone who isn't participating in the Kroger Community Rewards program is interested in signing up, please contact Barb Maichle for additional information. Many thanks for your continued monetary support and prayers to help the St. Vincent De Paul society help others in our Germantown/Farmersville/New Lebanon community.
GREAT NEWS
Support St.Vincent dePaul When you Shop at Kroger
Help St. Augustine Conference/ St. Vincent dePaul earn dollars from Kroger fundraising program !!
1. Go to http://www.kroger.com/community rewards.

2. Sign into your online Kroger account (or create an account if you don't have one yet).
3. Click Kroger Community Rewards, search for "St.Augustine Church Germantown/St.Vincent dePaul" by name or by JP967, then click enroll. or call call 1-800-576-4377
4. Each time you use your registered Kroger Card, Kroger makes a donation to "St. Augustine Church Germantown/St.Vincent dePaul". Your fuel points or discounts will not be affected.
If any questions about the program see St. Augustine parishioner, Barb Maichle before or after Sunday Mass.
ST. AUGUSTINE PARISH NEWS
REGIONAL FUND-RAISING COMMITTEE
Fr. Francis is seeking a small committee to explore ideas and coordinate the execution of fund raisers to support church operations. Father is asking for two (2) representatives from each church to join the Team. Please Volunteer!! It will be a fun way to help our parishes! Everyone interested should see a Parish Council Member before leaving church today. You can also call your church office and leave a message.
THANK YOU!
OTHER AREA EVENTS
ST. AUGUSTINE PARISH NEWS
Father Jim Willig's Gospel teachings every Sunday on Sacred Heart Radio at 7:30 and 9:30 am. Sacred Heart Radio broadcasts in Greater Cincinnati on 740AM, Hamilton on 89.5FM, and Dayton on 910AM. Also listen anytime on Heart to Heart's website: http://www.heartoheart.org.
RELIGIOUS RETIREMENT FUND
Help cares for elders. "Thanks to support from the Retirement Fund for Religious, we are now in a much better position to care for our elders," writes a religious sister. Your donation helps her religious community and hundreds of others provide for aging members and plan for long-term needs. Please give to next week's Retirement Fund for Religious collection
ST. AUGUSTINE PARISH NEWS
FIRST COMMUNION & CONFIRMATION
If your child is ready for First Communion or Confirmation, please call the parish office and leave your name and phone number. Classes for the year have begun.
MEMBERSHIP IN OUR PARISHES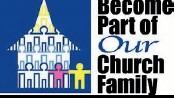 A "Hearty Welcome" to all new members. Please call the church offices 268-6697 (St. Benedict) or 855-2289 (St. Augustine) to register. Please notify the offices when moving or of any change in address. This will help us update our census information.
ST. AUGUSTINE PARISH NEWS
If you would like to become a Sacristan please contact Sylvia Hess or Fran Delegato!!
ST. VINCENT DE PAUL CONFERENCE
If you have some extra time and you would like to help the needy, the St. Vincent De Paul Conference at St. Augustine could always use some new members. If interested, please contact Sylvia M. Hess at the church office at 855-2289 or home at 855-6649 for further information.
`