ST. AUGUSTINE PARISH NEWS
Adult Faith Formation
Bishop Robert Barron's Pivotal Players has begun at St. Augustine.
It will run on the 1st and 3rd Wednesdays of the month for about 6 months

.

Next

Run February 6, 2019 and Starting January 6th after Sunday's 8:15 Service at the Rectory

 All are welcome to attend. To sign up or get more information, contact Deacon Ken or Susie Stewart at

937-687-4043.

 The subject of AFF is

"Pivitol Players"

by Bishop Barron. It's the story of the lives of the Saints who have led the Catholic Church through the ages.  Bishop Barron's studies are know for their exceptional cinematography. Study guides can be found on Amazon for $23.01 and at  http://www.wordonfire.org  for $24.95. There's a

"movie trailer"

about Pivitol Players at Wordon fire.
THANK YOU
THANK YOU…WE GOT TIES.
Beginning in February St. A's will begin work on our "tie quilt". At that time a sign-up sheet will be posted and those wishing to help may do so by signing up. No previous experience needed, all are welcome. Get ready for some fun!!!
 2019 CARDINAL BERNARDIN COMMUNITY SERVICE AWARD
The Cardinal Bernardin Community Service Award want to recognize those Unsung Heroes in our community who consistently go above and beyond in the areas of the Arts, Business, Church Service, Health, Social Justice, Education or Youth Outreach but rarely get the recognition they deserve for their service. Please complete the form below to describe a person from ST. AUGUSTINE PARISH or organization that exemplifies the characteristics of Cardinal Joseph Louis Bernardin who gave of himself to better his community.
Deadline: Must be received by Sunday, March 3, 2019.


Please mail your completed nomination form to The Cardinal Bernardin Community Service Award, St. Benedict the Moor Catholic Church, 519 Liscum Drive, Dayton, Ohio 45417; or fax it to

937-268-6698.

For additional information, please contact Janice Allen at

937-276-2796,

Ron McDonald at

937-275-6018

or Jackie Greene at

937-241-3469.
NOMINATION FORMS BELOW
Decorating St. Augustine for Christmas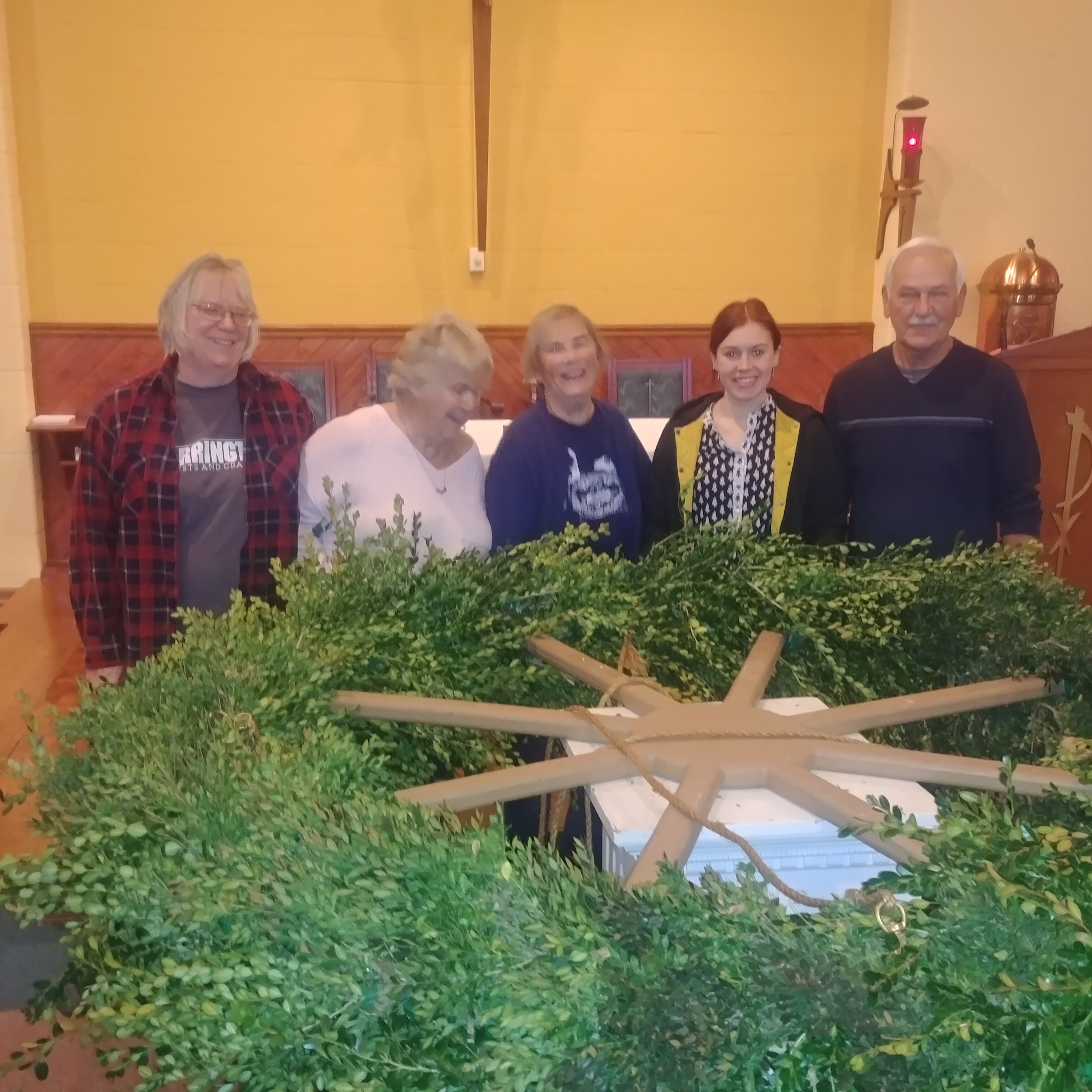 Join Us Every Sunday at St. Augustine Church
---
ST. AUGUSTINE PARISH NEWS
QUARTERLY SVDP REPORT
        The St. Vincent De_Paul St. Augustine Conference made 12 home visits during the 4th quarter of 2018, resulting in assistance to 46 adults and children. Your donations were spent in the following manner:
• $ 500 for Rent
• $ 870 for Utilities
• $ 375 for Furniture
        Donations from St. Augustine Parishioners, the Germantown Lion's, the Twin Creek Garden Club, the Senior Citizens Center, the annual Holiday Bazaar, along with financial support from the Dayton District enabled us to meet the needs of our neighbors.
Many thanks for your continued monetary support and prayers to help the St. Vincent De Paul society help others in our Germantown/Farmersville/New Lebanon community.
OTHER AREA HAPPENINGS

DAYTON CATHOLIC WOMEN'S CLUB SCHOLARSHIP
 The Dayton Catholic Women's Club has Scholarship Opportunities through The Dayton Foundation to assist graduating high school women of the Roman Catholic faith wanting to further their studies at an accredited technical school, junior college, community college or four-year college or university. Applicants must be women graduating from high school, who are active members of a Dayton area Roman Catholic Church, and who demonstrates financial need. The application can be found at  http://Daytonfoundation.org/Scholars .
Deadline for applications is
March 8, 2019

at 4:30 p.m. If you have any questions or need assistance, go to scholarships@daytonfoundation.org  or call

(937) 225-9955.

Archdiocese of Cincinnati
Office of the Archbishop
100 East Eighth Street
Cincinnati, Ohio 45202
513-421-3131 Ext. 2810
Dear Brothers in Holy Orders,
Attached is a letter to the faithful of the Archdiocese regarding the USCCB's Plenary Assembly last week in Baltimore. Please share it with your parishioners in whatever way you deem appropriate. We will be posting this tomorrow on the Archdiocese's website and sharing it on the Archdiocese social media platforms.
Fraternally in Christ,
Dennis M. Schnurr
Most Reverend Dennis M. Schnurr
Archbishop of Cincinnati
ST. AUGUSTINE PARISH NEWS
GREAT NEWS
St. Augustine Conference/St.Vincent DePaul has enrolled in the Kroger Community Rewards program. A win/win for all. St. Augustine parishioners can participate by signing up on http://www.kroger.com. Once logged into your Kroger acct. go to the
"savings and reward"

drop down and click on Community Rewards section. Search for St. Augustine Church Germantown St.Vincent de.Paul either by name or

JP967

, then click

"enroll".

If you do not have a Kroger acct. you will need to create an account; you will need to provide a valid e-mail and your rewards card number or alternate ID

(10 digit phone number)

. Just make sure your Kroger card is swiped for each purchase to count.
ST. AUGUSTINE PARISH NEWS
"SONSHINE IN A BAG"
ST. AUGUSTINE PARISH will participate and supports the FIRST CHURCH OF GOD with their
"SONSHINE IN A BAG"

food program. Donations will be accepted every Sunday after the 8:15 am Mass. For more information and the

"Sonshine in a Bag"

food list click below.
THANK YOU
To my parish families and friends of St Augustine, St Benedict and St Mary, I would personally like to thank all of you for making me feel a part of your parish families over the past several years. I would also like to thank you for the kind monetary gift you recently gave me as well. It was always my pleasure to celebrate masses with you. Each one of you always made me feel welcome. You will all be in my prayers and may each and every one of you continue to receive the blessing and love of Our Lord Jesus Christ and of his Blessed Mother Mary. Thank You again.
Yours in Christ, Father Dominic
ST. AUGUSTINE PARISH NEWS
PRAY FOR OUR SHUT-INS
PLEASE KEEP IN YOUR PRAYERS THE SHUT INS/SICK OF ST. AUGUSTINE. 

  June Helmers, Jim Witt, Toni Moore, Don Philhower
REGIONAL FUND-RAISING COMMITTEE
Fr. Francis is seeking a small committee to explore ideas and coordinate the execution of fund raisers to support church operations. Father is asking for two (2) representatives from each church to join the Team. Please Volunteer!! It will be a fun way to help our parishes! Everyone interested should see a Parish Council Member before leaving church today. You can also call your church office and leave a message.
THANK YOU!
——————————————————————————————-
Test your Catholic IQ! Sacrament Celebrations
Sunday, January 20, 2019
1. The person who teaches people about the faith is called _______.
a. volunteer
b. catechist
c. manager
d. Bible expert
2. A catechist teaches _________ .
a. Catholic doctrine
b. math
c. Spanish
d. music
Answers Next Week
——————————————————————————————-
Test your Catholic IQ! Sacrament Celebrations
Sunday, January 13, 2019
Adults
1. How was John the Baptist related to Jesus?
a. uncle
b. friend
c. cousin
d. brother
2. John said he baptized with water and that Jesus would baptize with_______.
a. His word
b. fire and the Holy Spirit
c. peace
d. the blessings of the priesthood
3. Why did Jesus need to be baptized?
a. He needed more Godly power
b. He needed to fulfill all righteousness
c. He had sinned
d. He didn't have the priesthood
4. What did God's voice from heaven say after Jesus was baptized?
a. "Come forth and be baptized"
b. "This is my beloved Son, in whom I am well pleased."
c. "Follow therefore this example and do likewise"
d. "This is the Christ"
ANSWERS FROM January 13th
1. c. cousin
2. b. Fire and the Holy Spirit
3. b. He needed to fulfill all righteousness
4. b. "This is my beloved Son, in whom I am well pleased"
——————————————————————————————-
Test your Catholic IQ! Sacrament Celebrations
Sunday, January 6, 2019
Adults
1. How many Wise Men (Magi) visited Joseph, Jesus and Mary in Bethlehem?
a. Two
b. The Bible does not say
c. Three
d. Four
2. Which King of Israel wanted to kill the baby who would grow to become the Messiah?
a. Flavius Josephus
b. Caesar Augustus
c. Herod
d. Quirinius
3. The story of the visit of the Wise Men (Magi) appears in the Gospel according to whom?
a. Matthew
b. Mark
c. Luke
d. John
4. What are/were the three traditional names assigned to the Wise Men (Magi)?
a. Peter, Paul and James
b. Huey, Dewey and Louie
c. Shadrach, Meshach and Abednego
d. Caspar, Melchior and Balthasar
ANSWERS FROM January 6th.
1. b. The Bible does not say (The tradition that there were three arises from the three gifts that were given to the Holy Family.)
2. c. Herod
3. a. Matthew
4. d. Caspar, Melchior and Balthasar
——————————————————————————————-
Test your Catholic IQ! Sacrament Celebrations
Sunday, December 30
Adults
1. Jesus, Mary and Joseph are members of the Holy __________.
a. Name Society b. Club
c. Trinity d. Family
2. The Magi who visited the newborn Jesus were ____________.
a. wise men from the east
b. types of bugs
c. young magicians
d. from the town of Magiopolis
3. Christmas lights are a symbol of Jesus who is the " _________ of the world"
a. Rudolph's nose
b. light
c. sun
d. Glashlight
4. The word crèche means _______.
a. "candy canes" in Russian
b. "jump like a French ballet dancer"
c. "crush" in French
d. "a representation of the Nativity scene"
ANSWERS FROM December 30th.
1. d. Family
2. a. wise men from the east
3. b. light
4. d, "a representation of the Nativity scene"
——————————————————————————————-
Get Inspired! Listen to "Good News Today"
Father Jim Willig's Gospel teachings
every Sunday on Sacred Heart Radio

at

7:30 and 9:30 am.

Sacred Heart Radio broadcasts in Greater Cincinnati on

740AM

, Hamilton on

89.5FM

, and Dayton on

910AM

. Also listen anytime on Heart to Heart's website: http://www.heartoheart.org.
RELIGIOUS RETIREMENT FUND
Help care for elders.
"Thanks to support from the Retirement Fund for Religious, we are now in a much better position to care for our elders,"

writes a religious sister. Your donation helps her religious community and hundreds of others provide for aging members and plan for long-term needs. Please give to next week's Retirement Fund for Religious collection
ST. AUGUSTINE PARISH NEWS
FIRST COMMUNION & CONFIRMATION
If your child is ready for First Communion or Confirmation, please call the parish office and leave your name and phone number. Classes for the year have begun.
MEMBERSHIP IN OUR PARISHES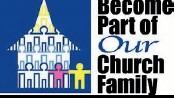 A "Hearty Welcome" to all new members.
Please call the church offices 268-6697 (St. Benedict) 256-5633 (St. Mary) or 855-2289 (St. Augustine) to register.

Please notify the offices when moving or of any change in address. This will help us update our census information.
Pilgrimage to Rome
We want to thank all who have shown interest in a Pilgrimage to Rome. We now have a tentative date: we would depart for Rome on
February 27th, 2019, and return on Saturday March 9th, 2019.

We will soon have a rough draft of our Itinerary, which will include Rome; Assisi, Lanciano Eucharistic Miracle), Pietrelcina (Home of Padre Pio), just to name a few. If you have any questions, or would like to add your name to the list of those who are interested, please contact Fr. Jim at:

937-434-9341 Ext 114

or email jromanello@sthenryparish.com
ST. AUGUSTINE PARISH NEWS
If you would like to become a Sacristan please contact Sylvia Hess or Fran Delegato!!
ST. VINCENT DE PAUL CONFERENCE
If you have some extra time and you would like to help the needy, the St. Vincent De Paul Conference at St. Augustine could always use some new members. If interested, please contact Jean Evanchuck at
855-7640

or Sylvia M. Hess at the church office at

855-2289 or home at 855-6649

for further information.