ST. AUGUSTINE PARISH NEWS
2019 Lenten Schedule

Region one Lenten Schedule Click Below
THANK YOU!!
A big thank you to Joe Devillez for installing new kneelers where needed at St. Augustine. They are very nice.
GREAT NEWS
Support St.Vincent dePaul When you Shop at Kroger
Help St. Augustine Conference/ St. Vincent dePaul earn dollars from Kroger fundraising program !!
1. Go to

http://www.kroger.com/community

 rewards.
2. Sign into your online Kroger account (or create an account if you don't have one yet).
3. Click Kroger Community Rewards, search for
"St.Augustine Church Germantown/St.Vincent dePaul"

by name or by

JP967

, then click enroll. or call call

1-800-576-4377


4. Each time you use your registered Kroger Card, Kroger makes a donation to "St.Augustine Church Germantown/St.Vincent dePaul". Your fuel points or discounts will not be affected.
If any questions about the program see St. Augustine parishioner, Barb Maichle before or after Sunday Mass.
ST. AUGUSTINE PARISH NEWS
Adult Faith Formation
Bishop Robert Barron's Pivotal Players has begun at St. Augustine.
It will run on the 1st and 3rd Wednesdays of the month for about 6 months

.

Next

Run March 20, 2019 and Starting January 6th after Sunday's 8:15 Service at the Rectory

 All are welcome to attend. To sign up or get more information, contact Deacon Ken or Susie Stewart at

937-687-4043.

 The subject of AFF is

"Pivitol Players"

by Bishop Barron. It's the story of the lives of the Saints who have led the Catholic Church through the ages.  Bishop Barron's studies are know for their exceptional cinematography. Study guides can be found on Amazon for $23.01 and at  http://www.wordonfire.org  for $24.95. There's a

"movie trailer"

about Pivitol Players at Wordon fire.
OTHER AREA HAPPENINGS
FISH FRY!!


St. Benedict the Moor Parish 519 Liscum Drive at Rt 35 Multipurpose Hall (Rear of Church) Lenten FISH FRY "The Best Fish in Town!"
Every Friday from NOW thru Apr 19th, 11 a.m. – 6:30 p.m.

MENU Fish: Whiting or Tilapia Sides (2) French Fries or Baked Beans or Cole Slaw Dessert: Assorted Cakes or Drinks: Beverages DINNERS $10 SANDWICHES $8 For Lunch Orders Call 268-6697 [11am – 1pm] Coordinated by Knights & Ladies of Peter Claver #353
2019 CMA

Archbishop Schnurr sends his thanks to everyone from St. Augustine, St. Benedict the Moor and St. Mary who has pledged to the 2019 Catholic Ministries Appeal. If you have not yet made your pledge, please consider doing so this week. These important local ministries depend on our help each year. You will find extra pledge envelopes in the pews for your convenience this weekend. To make a pledge securely online, please visit http://CatholicAppeal.net. Thank you!
 2019 CARDINAL BERNARDIN COMMUNITY SERVICE AWARD
The Cardinal Bernardin Community Service Award want to recognize those Unsung Heroes in our community who consistently go above and beyond in the areas of the Arts, Business, Church Service, Health, Social Justice, Education or Youth Outreach but rarely get the recognition they deserve for their service. Please complete the form below to describe a person from ST. AUGUSTINE PARISH or organization that exemplifies the characteristics of Cardinal Joseph Louis Bernardin who gave of himself to better his community.
Deadline: Must be received by Sunday, March 3, 2019.


Please mail your completed nomination form to The Cardinal Bernardin Community Service Award, St. Benedict the Moor Catholic Church, 519 Liscum Drive, Dayton, Ohio 45417; or fax it to

937-268-6698.

For additional information, please contact Janice Allen at

937-276-2796,

Ron McDonald at

937-275-6018

or Jackie Greene at

937-241-3469.
NOMINATION FORMS BELOW
Decorating St. Augustine for Christmas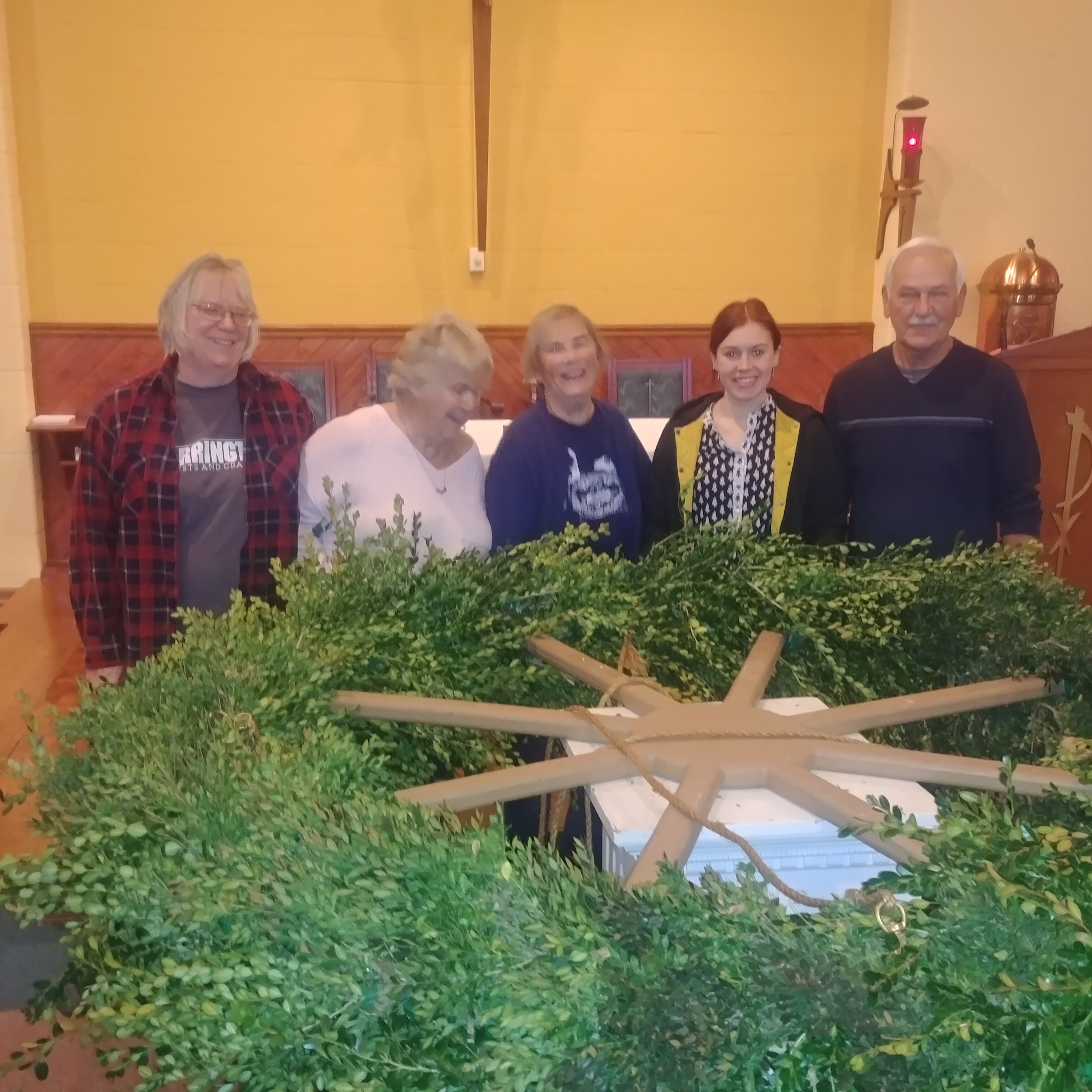 Join Us Every Sunday at St. Augustine Church
---
ST. AUGUSTINE PARISH NEWS
QUARTERLY SVDP REPORT
        The St. Vincent De_Paul St. Augustine Conference made 12 home visits during the 4th quarter of 2018, resulting in assistance to 46 adults and children. Your donations were spent in the following manner:
• $ 500 for Rent
• $ 870 for Utilities
• $ 375 for Furniture
        Donations from St. Augustine Parishioners, the Germantown Lion's, the Twin Creek Garden Club, the Senior Citizens Center, the annual Holiday Bazaar, along with financial support from the Dayton District enabled us to meet the needs of our neighbors.
Many thanks for your continued monetary support and prayers to help the St. Vincent De Paul society help others in our Germantown/Farmersville/New Lebanon community.
OTHER AREA HAPPENINGS
"SONSHINE IN A BAG"
ST. AUGUSTINE PARISH will participate and supports the FIRST CHURCH OF GOD with their
"SONSHINE IN A BAG"

food program. Donations will be accepted every Sunday after the 8:15 am Mass. For more information and the

"Sonshine in a Bag"

food list click below.
THANK YOU
To my parish families and friends of St Augustine, St Benedict and St Mary, I would personally like to thank all of you for making me feel a part of your parish families over the past several years. I would also like to thank you for the kind monetary gift you recently gave me as well. It was always my pleasure to celebrate masses with you. Each one of you always made me feel welcome. You will all be in my prayers and may each and every one of you continue to receive the blessing and love of Our Lord Jesus Christ and of his Blessed Mother Mary. Thank You again.
Yours in Christ, Father Dominic
ST. AUGUSTINE PARISH NEWS
PRAY FOR OUR SHUT-INS
PLEASE KEEP IN YOUR PRAYERS THE SHUT INS/SICK OF ST. AUGUSTINE. June Helmers, Jim Witt, Toni Moore, and Robert Schell. 
REGIONAL FUND-RAISING COMMITTEE
Fr. Francis is seeking a small committee to explore ideas and coordinate the execution of fund raisers to support church operations. Father is asking for two (2) representatives from each church to join the Team. Please Volunteer!! It will be a fun way to help our parishes! Everyone interested should see a Parish Council Member before leaving church today. You can also call your church office and leave a message.
THANK YOU!
——————————————————————————————-
Test your Catholic IQ! Sacrament Celebrations
Sunday, March 17, 2019
1. ______________ and sponsors are older, more experienced Catholics who promise to mentor and teach new Christians about living as disciples of Jesus.
a. professional athletes 
b. godparents
c. rap singers
d. bankers
2. Jesus predicted _______________.
a. the winner of the super bowl
b. the fall of the Roman Empire
c. the day the world would end
d. that he would rise from the dead
3. As a boy, Jesus learned about his Jewish religion _____________.
a. directly from heaven
b. through his family
c. online
d. at his Catholic church
4. Parents ___________ their babies to begin the child's Christian life in the Church community
a. baptize
b. feed
c. marry off
d. bathe
DID YOU KNOW? Bow before receiving Holy Communion. Show your respect with a bow of the head. This is an ancient practice that has continued until this day.
Answers Next Week
——————————————————————————————-
Test your Catholic IQ! Sacrament Celebrations
Sunday, March 10, 2019
1. What age group is invited to Mass on Sunday?
a. teenagers
b. young families
c. senior citizens
d. all ages
2. A family that learns and lives the faith together prepares children to respond to God's call to serve as faith-filled _______, single, or married people.
a. Priests or religious
b. athletes
c. foreigners
d. world travelers
3. Lent is a time to pay special attention to and help ____________.
a. our parents
b. those in need
c. babies
d. our teachers
4. During Lent, Catholics give up _______ on Fridays
a. meat
b. fruit
c. vegetables
d. video games
DID YOU KNOW?  When we enter and leave Church, genuflect toward the Tabernacle. Christ is present for our sake. By allowing our right knee to hit the floor, we acknowledge He is our Lord and God. If someone is physically unable to genuflect, then a bow is sufficient. During Mass, if you pass in front of the altar or tabernacle, bow reverently.
1. d, all ages
2. a, Priests or religious
3. b, those in need
4. a, meat
——————————————————————————————-
Test your Catholic IQ! Sacrament Celebrations
Sunday, March 3, 2019
1. A popular Lenten activity is _____________ .
a. eating pizza on Fridays
b. complaining
c. praying 20 rosaries a day
d. Stations of the Cross
2. The traditional Lenten spiritual practices are _____________, fasting, and almsgiving.
a. pilgrimages
b. prayer
c. returning your Christmas gifts
d. memorizing the Bible
3. Lent is the time to prepare for the great triumph of Easter.
TRUE FALSE
4. The First day of Lent is _______.
a. Valentine's day
b. Christmas
c. Ash Wednesday
d. Easter
DID YOU KNOW? Do not receive from the chalice if you are sick. This is an act of charity and it is not necessary to receive in order to receive the entirety of Jesus' body, blood, soul, and divinity

.
1. d, Stations of the Cross
2. b Prayer
3. TRUE
4. c. Ash Wednesday
——————————————————————————————-
Test your Catholic IQ! Sacrament Celebrations
Sunday, February 24, 2019
1. "Turn away from _________and be faithful to the Gospel" is the exhortation Catholics hear when we receive ashes on Ash Wednesday.
a. candy
b. bullies
c. sin
d. enemies
2. Some churches use the more ancient Ash Wednesday exhortation: Remember that you
are _______ and to _______ you will return.
a. dirt
b. dust
c. a saint 
d. a sinner
3. _______ is a time for increased prayer, sacrifice, and service for all Catholics.
a. Lent
b. Before breakfast
c. After dinner
d. Sunday
4. The season of Lent lasts for ________ days .
a. a million
b. 3
c. 365
d. 40
DID YOU KNOW? 

Cell phones should never be used in Mass for calls or texting. The exceptions are emergencies (big ones, not everyday ones) and if you do use one, please walk out of church to do so. Also, if you are using the phone for readings or prayers, this is appropriate, but try to be discreet.
1. c, sin




2. a, dust




3. a, Lent




4. d. 40
——————————————————————————————-
Test your Catholic IQ! Sacrament Celebrations
Sunday, February 17, 2019
1. When God called _______ to become a prophet, ______ said "I do not know how to speak. I am too young!"
a. Micah
b. Joel
c. Billy Graham
d. Jeremiah
2. n 1993, the city of ______hosted Pope John Paul II at the only WYD in the United States.
a. Denver
b. New York
c. Los Angeles
d. Toledo
3. The patron saint of youth ministry is _____________.
a. John Bosco
b. Ignatius of Loyola
c. Martin de Porres
d. John of the Cross
DID YOU KNOW? You should Cross yourself with Holy Water on entering and leaving the church. This is a reminder of our Baptism, which made us members of Christ's Church. Try to remain mindful of what you are doing and be sure to say a prayer as you cross yourself.
1. d, Jeremiah
2. a, Denver
3. a, John Bosco
——————————————————————————————-
Test your Catholic IQ! Sacrament Celebrations
Sunday, February 10, 2019
1. _____________ is the event every three years when the Pope gathers with youth and young adults from around the world for prayer and celebration of our Catholic Faith.
a. Pope camp
b. World Youth Day
c. Pope-a-looza
d. Teen Mass
2. As baptized members of the Church, young people are expected to live as disciples of Jesus _______________.
a. When they get married and have children
b. when they become adults
c. never
d. right now
3. The First young person to accept Jesus into their life was ________________.
a. Adam
b. the Blessed Virgin Mary
c. Moses
d. Pope Francis
DID YOU KNOW?

There should be no food or drink in the church. The exceptions would be a drink for small children, water for the priest or choir (if discreet) and water for those who are ill. Bringing a snack into church is not appropriate, because we want to set the church apart as a place of prayer and reflection.
1. b, World Youth Day
2. d, right now
3. b, the Blessed Virgin Mary
——————————————————————————————-
"Good News Today"
Father Jim Willig's Gospel teachings
every Sunday on Sacred Heart Radio

at

7:30 and 9:30 am.

Sacred Heart Radio broadcasts in Greater Cincinnati on

740AM

, Hamilton on

89.5FM

, and Dayton on

910AM

. Also listen anytime on Heart to Heart's website: http://www.heartoheart.org.
RELIGIOUS RETIREMENT FUND
Help care for elders.
"Thanks to support from the Retirement Fund for Religious, we are now in a much better position to care for our elders,"

writes a religious sister. Your donation helps her religious community and hundreds of others provide for aging members and plan for long-term needs. Please give to next week's Retirement Fund for Religious collection
ST. AUGUSTINE PARISH NEWS
FIRST COMMUNION & CONFIRMATION
If your child is ready for First Communion or Confirmation, please call the parish office and leave your name and phone number. Classes for the year have begun.
MEMBERSHIP IN OUR PARISHES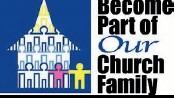 A "Hearty Welcome" to all new members.
Please call the church offices 268-6697 (St. Benedict) 256-5633 (St. Mary) or 855-2289 (St. Augustine) to register.

Please notify the offices when moving or of any change in address. This will help us update our census information.
ST. AUGUSTINE PARISH NEWS
If you would like to become a Sacristan please contact Sylvia Hess or Fran Delegato!!
ST. VINCENT DE PAUL CONFERENCE
If you have some extra time and you would like to help the needy, the St. Vincent De Paul Conference at St. Augustine could always use some new members. If interested, please contact  Sylvia M. Hess at the church office at
855-2289 or home at 855-6649

for further information.