ST. AUGUSTINE PARISH NEWS

SYNOD LISTENING SESSIONS SUM- MARY REPORT
In January and February 2022

, we conducted numerous meetings in support of the synod process. These meetings were held in every deanery across the archdiocese as well as by several prayer groups, religious orders, and universities. There were many ideas and thoughts expressed in the meetings, and this report, which has been submitted to the United States Conference of Catholic Bishops (USCCB), is a synthesis of these. To read the report go to: http://www.catholicaoc.org/synod
Other Area Events

TASTE OF THE SHRINE I MAY 26 I 5:00 PM – 8:30PM
On

Thursday, May 26th, from 5pm – 8 30pm,

the Maria Stein Shrine will host the second annual Taste of the Shrine! This unique event will give attendees the opportunity to enjoy the historic beauty and charm of the Shrine while sampling some of the finest food and drink available in God's country. Due to the huge success last year, we have moved this event to the Shrine Courtyard with plenty of room and seating. Participating vendors include Bella's Italian Grille, Brew Nation Smokehouse, Do Good Restaurant, GR8 Vines Winery, Mariachis Mexican, Lake Rat Brewery, Winery at Versailles, and Winans Chocolates + Coffees. In addition, there will be a $1,000 raffle drawing during the event at 7 00pm. Any Heritage Day Celebration tickets purchased between

August 1, 2021 and May 26, 2022

are entered into the drawing. Food Drink tickets and Raffle tickets can be purchased at the Shrine, online http://mariasteinshrine.org/event-registration or by calling

419-925-4532.
ST PEREGRINE RELIC VENERATION I MAY 28 I 10:45 – 11:15AM

      In addition to the large Cancer Prayer Service offered three times a year, the Maria Stein Shrine offers St. Peregrine Devotions after the 10am Saturday Mass on the fourth Saturday of each month. This short service includes praying the chaplet of St. Peregrine and veneration of his relic.
CATHOLIC SPEAKER TO PRESENT AT THE SHRINE I JUNE 9I 7:00PM

      Let your faith arise as you hear nationally recognized Catholic speaker, Paul Zuccarelli, along with his wife, Beth, give their testimony. Paul suffered nine cardiac arrests and was healed on Pentecost Sunday in 2017. He now lives to witness to God's love, healing, and mercy. Paul's
book Faith Understood will be available for purchase after their presentation, along with a question-and-answer time. This is a free event.
ST. AUGUSTINE PARISH NEWS
Our very own Deacon Ken is featured in today's (May 1st) Daily Divina! Happy St. Joseph's Day everyone!
The Catholic Telegraph

<CTeditorial@catholicaoc.org>


Date:

Sun, May 1, 2022, at 5:00 AM



Subject: Your Daily Divina for May 1st
Your daily scripture meditation brought to you by The Catholic Telegraph
ST. AUGUSTINE PARISH NEWS
Note:
Ray Metzer is doing well after surgery. He will spend a few weeks in Re-Hab in Columbus Ohio. If you would like to send ray a card. Make it to his home, Pat his wife will get it to him.
Ray Metzger
2184 Crawford Toms Run Road
Brookville, Ohio
Note:
Renee Raisch suffered a stroke and is now Rehabilitating at home. She is doing well. Please keep her in your prayers. You can sign up on food train if you would like to take a meal or just get updates on her progress. Here is the link to the Meal Train. https://www.mealtrain.com/trains/d87oq4
St. Augustine Parish
Keep on praying!
Sacristans Needed
Is anyone interested in becoming a Sacristan? Please contact Sylvia Hess or Fran Delegato.
Thank you!
ST. AUGUSTINE PARISH NEWS
Learn more at http://www.CatholicAOC.org/Synod. Want to participate? On the website you will find an opportunity to sign up for one of our local meetings near you. We hope to see you there! And, if you know someone who has left the faith, please invite them to participate too!
 

If you would prefer to chat by phone, I can be reached at

937-657-5407.  http://www.catholicaoc.org/synod.
ST. AUGUSTINE PARISH NEWS
We are going to start collecting plastic for a second bench for the Marian Garden. Please bring the plastic to church and give it to Marie or Randy Klotz. 
Acceptable plastic 
are
 grocery bags, case over wrap, dry cleaning bags, newspaper sleeves, ice bags, salt bags, product wrap, retail bags, air pillow cushions, bubble wrap, plastic shipping envelopes, and cereal box liners. Bread bags, ziploc bags, and produce bags are acceptable as long as they are clean and dry.
Thank you.
Randy Klotz
ST. AUGUSTINE PARISH NEWS
Pray for our sick and Shut-Ins
Mae Wilkinson, Kenneth Bronston, Jessie Campbell Helen Spanish, Pat bell, Betty Jones, Susie Roberts, Angela Matins, Nancy Green, Mary Dudley, Priscilla Moon, Annena Young, Keno Hampton, Sherman Mosley, Juanita Newell, Rita Ellicott,

Renee' Raisch, Don Hoog and Ray Metzger.
ST. AUGUSTINE PARISH NEWS
New Family of Parishes
NE-8 (2 priests)
• St. Augustine, Germantown
• Queen of Martyrs, Dayton
• Our Lady of Grace, Dayton
• St. Benedict the Moor, Dayton
For a complete list of

Family of Parishes
go to
ST. AUGUSTINE PARISH NEWS
St Augustine Catholic Church Annual Report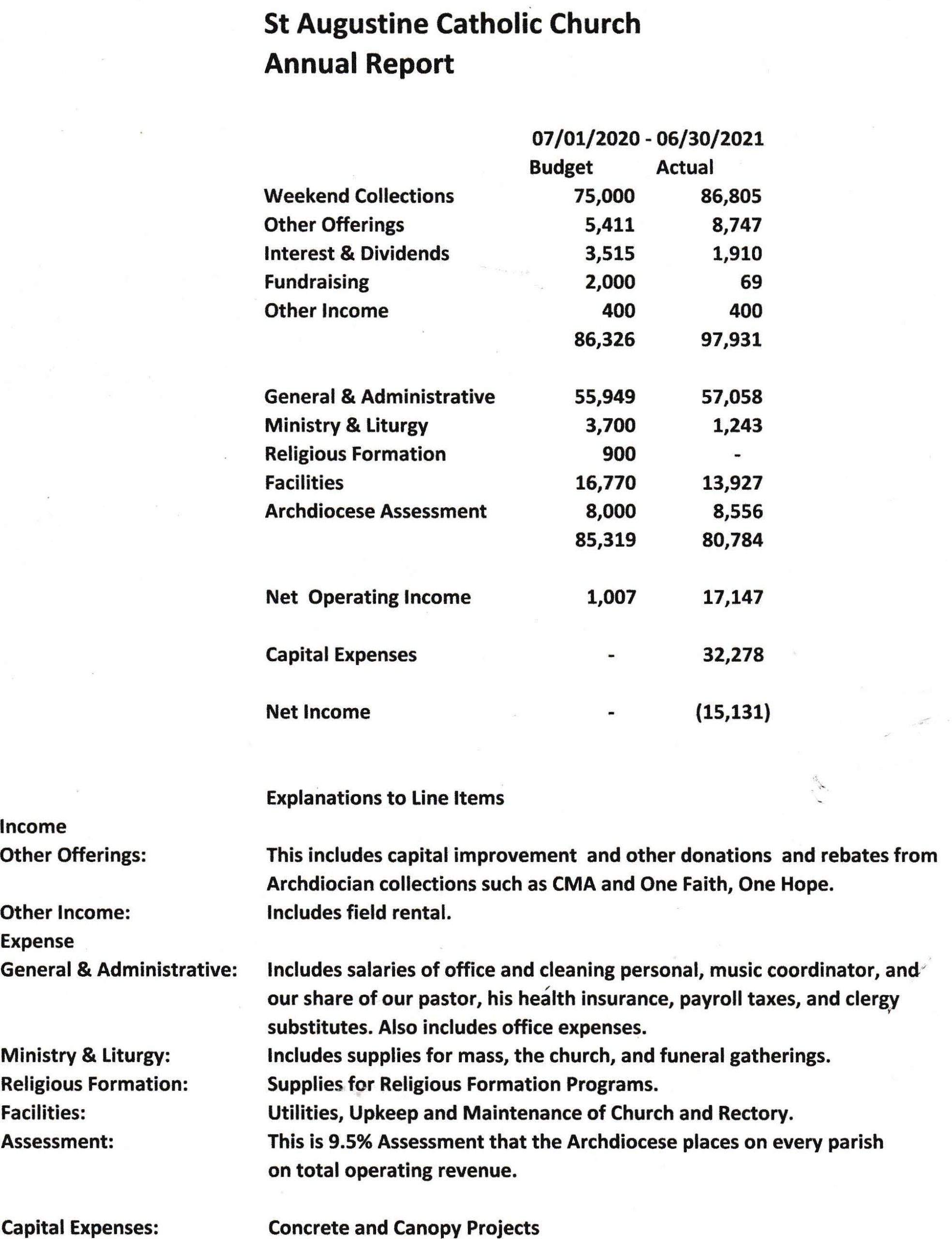 St Augustine Catholic Church Annual Report
ST. AUGUSTINE PARISH NEWS
ST. AUGUSTINE SVDP REPORT
The St. Vincent De Paul St. Augustine Conference provided help to 5 families during the 3rd quarter of 2021. Donations supported these families in the following ways:
• $300 for Rent
• $430 for Utilities
Parish donations along with donations from the Germantown Lions, Senior Citizens Center, and Kroger Community Rewards Program has allowed this conference to continue our mission of assisting neighbors in need. Many thanks for your continued monetary support and prayers to help the St. Vincent De Paul Society help others in our Germantown/Farmersville/New Lebanon community.
If anyone who is not participating in the Kroger Community Rewards program is interested in signing up, please contact Barb Maichle for additional information.
Saint of the Week 
May 1st
Saints Philip and James, Apostles First Century
Feast Day May 3
Patron Saint of hatmakers and pastry chefs (Philip) and pharmacists (James)
The smaller the town the bigger the man

     The popes follow one another chronologically just like the presidents of the United States. One
after another, after another, each inheriting the powers and responsibilities of his office. President John F. Kennedy followed President Dwight D. Eisenhower, just as Pope Saint John Paul II followed The Venerable Pope John Paul I. But there is a difference. Jesus' placing of Saint Peter as the symbolic and jurisdictional head of the universal Church is, of course, more significant than the popular election of a political leader. The papacy is also different in that every pope is, theologically speaking, the

"direct successor"

of Saint Peter, the first pope. From this perspective, every pope after Saint Peter is a second pope. So, for example, the two hundredth pope, chronologically, was still the second pope, theologically. No president would claim he is the direct successor of George Washington. He is the successor of his predecessor. Theological truths transcend space and time, since their source, God, exists outside of space and time.
      The Office of St. Peter is theologically guaranteed by the easy-to-find, on-the-surface-of-the-text words of Christ telling Saint Peter that he is the rock upon which He will build His Church. Today's Pope, and every pope, occupies that same office, is protected by that same divine guarantee, and immediately succeeds Saint Peter when he is chosen by the Holy Spirit to occupy his chair.
       What pertains to the Office of the Bishop of Rome also pertains to the Office of the Twelve Apostles. Today's saints, Philip and James, were called by name by Christ Himself. And after being called, they took the step that many who are called never take. They followed! The Twelve walked at Christ's side on dusty trails during His years of public ministry. They ate and drank with Him by the fire. They slept under the cold desert sky with Him. And Jesus looked right into their eyes, and only their eyes, and spoke directly to their faces, and only their faces, when He said on a Thursday night that was deeply holy,

"Do this in memory of me."

And then they did that, and many other things besides, in memory of Him, for the rest of their lives.
      The four marks of the true Church are proof of its authenticity.

"One, Holy, Catholic, and Apostolic"

are the trademark stamp of the true Church, proving it is the Church founded by Jesus Christ. No other ecclesial community bears this trademark, and none except the Orthodox even claims to bear it. The mark of "One" means the Church is visibly one in spite of its many tongues, nations, classes, and races. The Church is one in her doctrine, her Sacraments, and her hierarchy. This oneness is not theoretical. It is tangible, real, and identifiable even to those without a doctorate in theology. This one, Christ-founded Church began with twelve followers who gathered as one around Jesus. These Twelve eventually appointed their own successors, who then, in turn, appointed successors, and so on through the centuries down to the present.
      The universal college of bishops, the successor body to the Twelve Apostles, is the means by which the Oneness, or unity, of the Church is expressed, protected, and guaranteed. Bishops are not a secondary attribute or development of Christianity. They are embedded into and conjoined with the Word of God in one complex reality. They are not an outside source of authority external to Scripture. There simply would be no Scripture without that pre-existing authority which nurtured and developed it. The Church was the incubator of the New Testament.
      Not much is known with certainty about the Apostles Philip and James, apart from their names and some few references in the New Testament. Saint James, commonly called the

"Less"

due perhaps to his short stature, was probably the cousin of Jesus. He was the first Bishop of Jerusalem, likely elected to that post by his fellow Apostles, and was stoned to death by resentful Jews. Saint Philip was from tiny Bethsaida in Galilee. After he received the Holy Spirit at Pentecost, he descended the stairs of the Upper Room and just kept walking into the darkness, his later life and labors unknown to history. More than having specific details about their later Christian exploits, it is more critical to know that Philip and James, and all the Apostles, are the sheet of bedrock into which the nascent Church sunk her deepest pillars and upon whose sturdy foundation the Church's great weight still rests. Philip and James' theological legacy continues today in every Bishop who teaches, sanctifies, and governs the baptized people of God.
      Saints Philip and James, your hidden witness to Christ is less well-known than that of other Apostles but is eloquent testimony to your quiet fidelity to building the Church after the Ascension. From your exalted place in Heaven, intercede for all who seek your assistance.
Saint of the Week 




April 24th
Saint Mark the Evangelist c. First Century
Feast Day April 25
Patron Saint of lions, lawyers, Venice, interpreters, and prisoners
He chronicled what the first Pope witnessed

     John's Gospel offers the reader this brief post-Resurrection scene: "Simon Peter said to them,
'I
am going fishing.' They said to him, 'We will go with you.' They went out and got into the boat…"

(Jn 21:3)

. The flock followed where Peter led. How easily Saint Peter moves to the fore in the Acts of the Apostles. How effortlessly he speaks for the entire Community of Faith. Saint Peter even leaves the running of the Church in Jerusalem to Saint James to show that he is not bound to one city or community. Instead, Peter walks toward the widest horizon of evangelization, the capital of the world—Rome. Traitor Peter becomes Pope Peter.
      Peter was, of course, a simple fisherman. It is more interesting to note that he did not remain a simple fisherman. He grew. He matured. He led. And leaders don't have followers as much as joiners. Saint Mark, whom we commemorate today, was one of the most significant of the many joiners who uprooted themselves to join Peter in his dangerous adventure of founding the Church. Nothing is known for certain of Mark's origins or his youth. He is not mentioned in the Gospel that bears his name and only the faintest biographical sketch is possible. What is known is that Mark left his homeland in Palestine to follow first Saint Paul, and later, Saint Peter. Mark sailed dangerous seas in primitive boats. He walked long stretches through desolate lands. He tried to convince hardened pagans and skeptical Romans that the Gospel message was true. The words of the Acts of the Apostles, the letters of Saint Paul, and the First Letter of Saint Peter all put dots on the large map of Mark's life. Many blank spaces, however, still lay in between. Mark is traveling with Paul in Asia Minor, then he's with Barnabas on a boat over here, then he's with someone else over there, and then he disappears for a number of years. The scattered evidence ends, however, with clear testimony that Mark joined Peter in Rome. In Peter's first letter, written from the city of his death to the Church in Asia Minor, Pope Peter sends greetings on Mark's behalf and refers to him as "my son"

(1 Peter 5:13)

.
      Saint Mark is, of course, best known as the author of a Gospel. Like Saint Luke and Saint Paul, he was not one of the Twelve Apostles and so likely never met Jesus Christ in person. Scholars believe that the Gospel of Saint Mark relates the experiences of Saint Peter, Mark's mentor. Each Gospel has its own unique sources, emphases, and audiences. Mark writes for non-Jews who would be impressed by Christ's miracles more than His fulfillment of Old Testament prophecies. So, in Mark's Gospel are found certain colorful details that suggest the writer was relating the words of an eyewitness. For example, in

Mark 5:41

Jesus enters the home of Jairus, a synagogue leader whose daughter lay dead. Christ says to her, "Talitha koum." Mark then tells the reader what "Talitha koum" means, presumably because his readers did not speak Aramaic. No other Gospel includes this touching detail of the untranslated words coming from the mouth of Christ that day. Mark also places other Aramaic words on Christ's lips:

"Ephphatha," "Abba," and "Hosanna."
     Peter was there when it happened. Peter heard the Lord speak. And Peter was getting old, or was in prison, or was threatened with death. The Gospel he had shared and repeated verbally so many thousands of times had to be written down to send to others, to preserve the accuracy of the story, or to contradict counterfeit versions. And so, the natural progression from oral to written history slowly occurred. The Gospel was a spoken word before it was a book, and the word has primacy over the book. Saint Mark the Evangelist preserved for all time the Word of God, Jesus Christ, by committing Peter's words to writing, thus ensuring that the spoken, eye-witness accounts of Christ's life did not just float away in the breeze. Once the Word was enshrined on papyrus, Saint Mark had accomplished his mission forever and always.
      Saint Mark, you were a friend of the Apostles and shared their commitment to spreading the faith. From your home in Heaven, may you strengthen all those who lack the courage to live the Gospel message in their own lives so they can witness it to others.
Saint of the Week 
April 17th
Saint Anselm of Canterbury, Bishop and Doctor of the Church c. 1033–1109
Feast Day April 21
His pen pierced the blue sheet above to see God
       Few bishops have been canonized as saints since the Catholic Counter-Reformation of the sixteenth and seventeenth centuries. The earlier history of the Church is, however, replete with saintly bishops. In the patristic era, in the first few centuries after Christ, a vast constellation of saintly bishops shined on the Church. Today's saint was a scholar bishop in the mold of the educated churchmen of an earlier time. Saint Anselm was a world-class thinker, a politically aware defender of the Church's rights, a contemplative monk, a faithful son of the pope, and the greatest philosopher of the eleventh century.
      Saint Anselm entered the Monastery of Bec in Normandy, France, as a young man and quickly impressed his superiors with his character and incisive mind. He was elected prior, then abbot, at a young age. He was a deeply prayerful abbot who was close to his monks and who hated to be away from the cloister. The monastery had many dealings with England due to its close proximity to that country, however, so Anselm travelled there regularly. These visits eventually led to his appointment as the Archbishop of Canterbury. Anselm spent many years as archbishop in conflict with English civil power over who had the authority to "invest," or empower, a bishop with the symbols of office at his installation Mass. The lay investiture controversy was a long simmering dispute throughout Europe. It was eventually resolved in favor of the Church's right to invest its own bishops with crozier, miter, and ring.
      Much more than his role as a pastor in church-state conflicts, Saint Anselm's most enduring legacy is as a philosopher and theologian. Thinking was his avocation even as the monastery was his vocation. Anselm's famous definition of theology as "Faith seeking understanding" has guided centuries of Christian thinkers. Anselm was a working intellectual who produced erudite works on a range of complex subjects. He is the originator, in particular, of the ontological argument for the existence of God. The argument is ontological (or just "logical") in that it is not empirical (scientifically verifiable). It does not argue from outward in, starting with external, observable evidence and then moving toward internal conclusions. The argument is powered, instead, by the raw strength of reason itself. As an example of a reason-driven argument, no one needs to search the world over for square circles to conclude that square circles don't exist. Circles are round, by definition. And no one needs to interview every single bachelor to know that a bachelor is male. A bachelor is, by definition, male. Similarly, the very definition of God, Anselm's holds, is proof that God exists.
      Anselm argued that God is a being than which none greater can be imagined. Supposing that the mind can imagine nothing greater than God, and further supposing that what exists in reality is greater than what exists only in the mind, then God must exist in reality. God's non-existence is, then, logically impossible. This argument assumes that the maximum, or upper limit, to what the mind can attribute to God is self-contained in the meaning of the word God. No such upper limit exists in defining pain, temperature, length, or numbers, for example. A longer line can always be drawn, a greater number imagined, a sharper pain experienced, or a hotter temperature described. But to imagine a being greater than God would just be to imagine God more fully. As long as the mind's concept of God is rational, then the argument is convincing. Anselm's nuanced argument has provoked centuries of sophisticated commentary.
       Anselm's life began among the Alps of today's Northern Italy, a land of jagged, snow-encrusted mountains which stand over the green valleys below. One night the boy Anselm, asleep in his remote valley home, had a vision. He was called to the court of God on a high summit. Ascending to the very peak of a mountain, he entered the presence of the royal court and sat at the feet of the Master. God asked the boy who he was and where he came from. Anselm answered well and was rewarded with sweet bread from heaven. And then he woke up. Anselm never forgot this dream. He recounted it, in detail, many decades later, to the fellow monk who wrote his first biography. Saint Anselm's mind never really came down from that high court he first visited in a childhood dream. He walked in the highest ranges, above the clouds, hiking from summit to summit, his pen piercing the blue sky to gaze directly into the realm above.
       We ask your intercession, Saint Anselm, to help our faith to understand its object. You did not leave man's sense of wonder unchallenged but sought to organize human thought to meet the challenge of God. Help all thinkers to be open to finding as much as searching.
Saint of the Week 
April 10th
Saint Martin I, Pope and Martyr c. 590–655
Feast Day April 13
Exiled, alone, abandoned, and starving, a Pope dies for sound theology
      After being elected the Bishop of Rome in 649, today's saint called a local Council which established the correct theology of the Church regarding the two wills of Christ. For this teaching and its broad dissemination, Martin was abducted in Rome by emissaries of the Byzantine Emperor Constans II, brought to Constantinople, and humiliated. Martin refused to retract or bend to the emperor's incorrect theology, which denied that Christ had a human will. Martin was imprisoned, publicly flogged, maltreated, condemned for treason, and exiled from Constantinople to the Crimean Peninsula on the Black Sea. And there the Pope died—naked, starving, forgotten, and alone—far from Rome, in the year 655, a victim of bad theology and the last pope, so far, venerated as a martyr.
      The Council of Chalcedon in 451 had synthesized centuries of theological debate by teaching, authoritatively, that the divine nature of the Second Person of the Trinity and the human nature of Jesus were distinct but united in the one person of Jesus Christ. This merging of divine natures in one person is called the hypostatic union. The Son of God, then, truly took flesh and experienced all things, save sin, that a man experiences. So, when Jesus said,

"I thirst"

(Jn 19:28)

, He didn't mean to say,

"Just my human nature is thirsty."

And when His majestic voice echoed off the stone walls of Bethany calling,

"Lazarus, Come Out!"

(Jn 11:43),

He didn't mean to say,

"The divine nature inside of me, and only the divine nature, says 'Lazarus, Come Out!'"
      Yet Eastern Christians, primarily in Egypt and Syria, clung to a Monophysite, or one nature, theology of Jesus Christ long after Chalcedon had settled the matter. The Second Council of Constantinople in 553 attempted, unsuccessfully, to pull the Monophysites back into the orbit of Chalcedon. By the 600s, tensions between Chalcedonians and Monophysites were a political problem for the Byzantine empire. So some Eastern theologians, supported by the Emperor, looked for common ground and proposed a one-willed Christ, instead of a one-natured Christ. This one-will heresy is called Monothelitism (monos = one; thelos = will). The issue of Christ's will(s) had never been formally resolved, so the Emperor hoped a one-willed, instead of a one-natured, Christ would placate the Monophysites and unite his theologically diverse subjects.
       Chalcedon's teaching on Christ's two natures was ontological, or just logical, and did not explain how a person operates with dual intellects and wills. Monothelitists argued that if Christ's two natures could seamlessly unite in one person, then so could His two wills. There was no human will in Christ, the argument went, because it was totally subsumed into the mightier divine will. But Pope Martin and others knew that this was theologically impossible, since a Christ without a functioning human will would have been a zombie, a ghost of a man. Nor could one argue that Jesus had one will divided into a divine and a human sphere, as Jesus was not a schizophrenic with a split identity.
      Martin's theology of the two wills was vindicated when it was explicitly defined by the Third Council of Constantinople in 681. This Council taught Christ's human will was "in subjection to his divine and all-powerful will." That is, Christ's two wills were separate in their natures but freely united in their object. How do two wills inside of one person enter into communion? In the same way that two wills in two different persons enter into communion. Each will gives free and independent assent to a principle, idea, or truth shared with the other will. The two wills retain their independence but freely unite in their assent to a common value. Thus Jesus' human will, in total freedom, submitted to the will of the Son of God.
       During his captivity, Martin was hurt by the indifference which the Church of Saint Peter in Rome paid to one of their own. Martin was also deeply pained when a new Pope was elected though he was still alive. It is every pope's duty to preserve the unity and integrity of the Church by preserving the unity and integrity of Christ. Martin did just that. The fruits of Martin's martyrdom advanced theology toward its correct conclusion on Christ's two wills in the decades after he died, even though poor Martin himself has been largely forgotten. His remains were returned to the Eternal City after his death and he now rests in peace somewhere under the marble floor of Saint Peter's Basilica.
       Pope Saint Martin I, through your intercession before the Father in Heaven, fortify all teachers and leaders of the Church to remain steadfast in the truth, to advocate for the truth, and to suffer for the truth, no matter the personal cost.
Saint of the Week 
April 3rd
Saint John Baptist de la Salle, Priest 1651–1719
Feast Day April 7
Patron Saint of Christian teachers
Great faith, charm, and skill opened school doors to millions

A cowboy mounts a horse and lassos a calf to show the next cowboy how to wrangle.
A
fisherman tosses a net into the ocean so that his son learns to put food on the table for dinner. And a good teacher teaches an apprentice how to teach. The passing on of professional knowledge doesn't happen by accident. Those who are skilled teach those who are less so. Today's saint, John Baptiste de la Salle, was a lifelong educator, an excellent teacher who had innovative and effective ideas on how to educate youth. Most importantly, he also had faith, perseverance, and the administrative skills to bring his educational vision to fulfillment in the face of stiff resistance.
      A good teacher must do much more than master content. He must do much more than manage his classroom. A good teacher is an artist who combines mastery of the material with psychological insights, discipline, charm, preparedness, and love, all in careful equilibrium. At the time Saint Jean Baptiste began to teach teachers, the custom in France was to teach children Latin. And once they had learned Latin sufficiently, the custom was to teach the students every other subject in Latin. Lower class, poorer children, were often not taught at all or only for a few brief years. Jean Baptiste wanted all children to have access to a good education, for their schooling to be free of charge, and for classes to be in French. These ideals, combined with his own charm, holiness, and upper class savoir faire, drew many idealistic young men to his side. They wanted to be teachers too, and to dedicate themselves to the Lord. Originally Jean Baptiste was reluctant to live with, and train, men who belonged to a social class far below his own. He remarked that his first teacher trainees ranked below his own servants. In the end, though, Jean overcame his reluctance and innate prejudice and threw himself wholeheartedly into the educational work that would make him famous.
       So many young men gathered around him that Jean Baptiste founded an Order which was, after his death, officially recognized by the Church—the Christian Brothers. Just when his educational apostolates needed funds to expand, Jean Baptiste inherited a fortune from his parents. He was tempted to use the money to open new schools but instead donated it to the poor, deciding to rely only upon providence for the support of his schools. The members of his Order were intentionally not ordained to the Priesthood so that sacramental responsibilities would not distract them from teaching. His Christian Brothers also had no obligation to pray the Divine Office (the Breviary) and were prohibited from physical mortifications beyond the Church's norms on fasting. Jean felt that teaching well was itself a mortification which required heroic self-discipline. Jean wanted nothing less than ambassadors of Christ to the young, not just teachers. All of this was novel for its time a body of men with no ordained members dedicated exclusively to education was unheard of.
         For all his successes in opening new schools, however, Jean Baptiste had numerous setbacks. Over many years he was verbally attacked, sued in court, and vilified by some religious Orders and clerics. They saw his free schools and universal educational goals as a threat to their own local monopolies on education. Jean Baptiste dealt with all of this with admirable courage, humility, and magnanimity. It's not easy times that make one great. It's hardship, adversity, and persecution. Jean Baptiste's trials made a good man into a great man, and a great man into a saint. He fasted continually, mortified himself harshly, and traded his early life of comfort for hard scrabble poverty. After relinquishing the heavy burden of his Order's leadership and administration, Jean was so obedient to his successor that the new superior joked that Jean would not die unless he was given permission to do so. The Counter-Reformation fervor behind so many great saints of sixteenth-century Italy and Spain arrived late to France, but it arrived no less ardent. Jean Baptiste was one of its greatest exemplars. The Christians Brothers peaked at over sixteen thousand members in the 1950s and are still active today in numerous countries, operating over a thousand educational institutions. The legacy of their dynamic, innovative, and indefatigable founder continues to thrive.
Saint John Baptiste de la Salle, through your intercession, give all teachers of the Faith the perseverance, grace, and love they need to teach the uneducated, especially the poor and those who struggle to learn. Your determination inspires. Your heavenly assistance guarantees fruitfulness.
For More Saint of the Week
ST. AUGUSTINE PARISH NEWS
Beacons of Light Interview w/ Archbishop Schnurr
Archbishop Schnurr has recorded a new video – in interview format with Anna Mitchell of Sacred Heart Radio – discussing Beacons of Light. The video can be found here:
ST. AUGUSTINE PARISH NEWS
 Note on the Families of Parishes
(From: Denise Jasek)

I thought this was a helpful video (less than 20 min) to watch with Archbishop Schnurr explaining beacons of light, in case you want to view and share with others.
Peace, Denise
ST. AUGUSTINE PARISH NEWS
The Bicentennial History of the Archdiocese of Cincinnati,
by Fr. David J. Endres
Books available at the website below
ST. AUGUSTINE PARISH NEWS
FROM THE ARCHDIOCESE WORSHIP TOGETHER SAFELY (COVID-19)
Updated June 1, 2021
     In light of improving circumstances, a reduction in infections, and more people being vaccinated, the Bishops of Ohio have restored the general obligation to attend Mass on Sunday and Holy Days effective June 5/6, 2021.
General Considerations Those who are ill, have significant health risk factors or care for someone who is compromised or ill, are not obligated to attend Mass in-person on Sunday and Holy Days as well as those who have significant fear or anxiety of contracting the coronavirus in a large group of people. These should observe the Lord's Day and are encouraged to spend time in prayer on Sunday, meditating on the Lord's passion, death and resurrection. An appropriate way to do this is through viewing a broadcast of Sunday Mass.
      NOTE: Mass that is broadcast through various media, including livestream, is not intended as an alternative nor does it fulfill the obligation for persons who are able to gather for a Sunday celebration and other Holy Days. They are intended for the sick, homebound, imprisoned etc. who are unable to attend Mass in person.
Specific Guidelines to be Observed (Effective June 2, 2021):
      Discreet use of hand sanitizer by ministers of Holy Communion should continue and hand sanitizer should be available at the doors of church if possible. No Holy Communion from the chalice by the faithful (wine); concelebrating priests should Communicate by intinction. It is recommended that at least one section of seating for at least one Sunday Mass continue to be reserved for social distancing; please adjust week to week based on the preference of the faithful and pastoral judgment.
Live-Stream Mass
To view our Mass via Livestream weekdays at 7:00am & Sunday at 11:00am, please go to the following link: 

https://venue.streamspot.com/5a36f117
ST. AUGUSTINE PARISH NEWS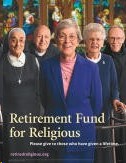 2020 RETIREMENT FUND FOR RELIGIOUS
Thanks for giving!

"We are conscious of the great generosity of the many benefactors who support the Retirement Fund for Religious each year,"

says a Catholic sister.

"Support from the fund has been a tremendous blessing to our retired sisters."

Thank you for donating to last week's second collection.
ST. AUGUSTINE PARISH NEWS
Song used in Deacon Ken's Homily..
Song
"I Then Shall Live"
https://www.youtube.com/watch?v=VNisXkfuo7k&list=RDMMVNisXkfuo7k&start_radio=1
ST. AUGUSTINE PARISH NEWS
Attention
Attention parishioners of St. Augustine!!! ls there anyone who would be interested in joining the team of sacristans?? We will train you. If interested please contact Fran Delegato or Sylvia Hess..
ST. AUGUSTINE PARISH NEWS
St. Augustine Catholic Church's Annual Report for the Fiscal Year 2019/2020 is now available Below.
St Benedict Bible study
You may access the St Benedict Bible study at

7:00pm on Wednesdays

by keying in to https://meet.google.com/hpy-pmyp-fvt or dial

1 402-921-2290

PIN: 708 666 706#. Use 712 770 5362 access code 163036 to access for the Rosary at 11:00 am on

Mondays.



ST. AUGUSTINE SVDP REPORT
The St. Vincent De Paul St. Augustine Conference provided assistance to 3 families during the 3rd quarter of 2020. Your donations were spent in the following manner:
$500 Rent
$157 for Utilities
Many thanks for your continued monetary support and prayers to help the St. Vincent De Paul society help others in our Germantown/Farmersville/New Lebanon community's. 
ST. AUGUSTINE PARISH NEWS
Online Donations

You Can Now Donate Online to the St. Augustine Church.
Be Generous as God is Generous
Click Below to Donate
ST. AUGUS

TINE PARISH NEWS
Coronavirus 2019
Some steps taking by Region one to avoid spread of the virus.
1. Eucharistic ministers should sanitize their hands before distribution of communion
2. Advise that all communicants receive communion in their hands and not by the tongue as there may be the danger of transmittance by saliva.
3. Distribution of communion will be under one specie (the body appearance)
4. There will be no holding of hands during the Lord's prayer as we normally do.
5. There will be no exchange of sign of peace at least by hand
6. We will advise that people should avoid as much hand shake as possible even at the doorway out.
Let us all cooperate with one another to help eradicate this decease with prayer and actions.
God bless
Fr. Francis Tandoh, C.S.Sp.
Pastor Region one of Dayton
———————————————————————————————————————————————————–
ST. AUGUSTINE PARISH NEWS
PRAY FOR OUR SHUT-INS
Please keep in your prayers our shut-ins: Toni Moore
ST. AUGUSTINE PARISH NEWS
Ministry Fair
If you were unable to attend the Ministry Fair and you are interested in joining one of our ministries please contact the office 855-2289 and you will be directed to someone that can help you.
Sonshine in a Bag
ST. AUGUSTINE PARISH will participate and supports the FIRST CHURCH OF GOD with their "SONSHINE IN A BAG" food program. What is Sonshine in a Bag? The Sonshine in a Bag program provides bags of food for the weekend to students who qualify through a teacher/counselor/psychologist/staff referral. They refer students who they feel could benefit from receiving food from this program. Many of these children are on the free and reduced lunch program at school. For many of these children, the food they receive for lunch at school may be the only food they receive for the day. Ensuring that children have nutritious food available to meet their needs will help them to concentrate better during school, have less behavioral issues, and improve school attendance. The purpose of this program is to provide these students with nutritious food for the weekend. In return this will help the students be more successful in school and have a brighter future.
How Can I Help?
Donate By Check:
Please make Checks to Germantown First Church of God and designate for Sonshine in a Bag. Checks can be mailed to Germantown First Church of God 760 Farmersville Pike Germantown, OH 45327
Donate Food Items:
click below to see the list of needed items (please purchase items only on the list).
Donations will be accepted every Sunday after the 8:15 am Mass. For more information and the "Sonshine in a Bag"
ST. AUGUSTINE PARISH NEWS
The Spirit of Sister Dorothy Stang Award
Sister Dorothy Stang from the Archdiocese of Cincinnati served as a missionary in Brazil and died as a martyr. The Spirit of Sister Dorothy Stang award is given in every parish to a parishioner or group who has modeled an extraordinary level of commitment to serving those in need either locally, nationally or around the world. Angie and Michael Valenti and Family are this year's award winner for St. Augustine. We appreciate all the work the Valenti Family does to support our parish and community. Congratulations to the Valenti's for this well deserved recognition!
ST. AUGUSTINE PARISH NEWS
QUARTERLY SVDP REPORT
The St. Vincent De Paul St. Augustine Conference made 6 home visits providing assistance to 19 adults and children during the 3rd quarter of 2019.  Your donations were spent in the following manner:
    $ 1,000 for Utilities
Donations from St. Augustine Parishioners, along with financial support from the Dayton District enabled us to meet the needs of our neighbors.  The Kroger Rewards program for this financial quarter increased SVDP's bank account by $72. Many thanks for your continued monetary support and prayers to help the St. Vincent De Paul society help others in our Germantown/Farmersville/New Lebanon community.
 If anyone who isn't participating in the Kroger Community Rewards program is interested in signing up, please contact Barb Maichle for additional information. Many thanks for your continued monetary support and prayers to help the St. Vincent De Paul society help others in our Germantown/Farmersville/New Lebanon community.
GREAT NEWS
Support St.Vincent dePaul When you Shop at Kroger
Help St. Augustine Conference/ St. Vincent dePaul earn dollars from Kroger fundraising program !!
1. Go to http://www.kroger.com/community rewards.

2. Sign into your online Kroger account (or create an account if you don't have one yet).


3. Click Kroger Community Rewards, search for

"St.Augustine Church Germantown/St.Vincent dePaul"

by name or by

JP967

, then click enroll. or call call

1-800-576-4377




4. Each time you use your registered Kroger Card, Kroger makes a donation to "St.Augustine Church Germantown/St.Vincent dePaul". Your fuel points or discounts will not be affected.




If any questions about the program see St. Augustine parishioner, Barb Maichle before or after Sunday Mass.

 
2019 CMA

Archbishop Schnurr sends his thanks to everyone from St. Augustine, St. Benedict the Moor and St. Mary who has pledged to the 2019 Catholic Ministries Appeal. If you have not yet made your pledge, please consider doing so this week. These important local ministries depend on our help each year. You will find extra pledge envelopes in the pews for your convenience this weekend. To make a pledge securely online, please
visit
http://CatholicAppeal.net

.
Thank you!
THANK YOU
To my parish families and friends of St Augustine, St Benedict and St Mary, I would personally like to thank all of you for making me feel a part of your parish families over the past several years. I would also like to thank you for the kind monetary gift you recently gave me as well. It was always my pleasure to celebrate masses with you. Each one of you always made me feel welcome. You will all be in my prayers and may each and every one of you continue to receive the blessing and love of Our Lord Jesus Christ and of his Blessed Mother Mary. Thank You again.
Yours in Christ,
Father Dominic
ST. AUGUSTINE PARISH NEWS
REGIONAL FUND-RAISING COMMITTEE
Fr. Francis is seeking a small committee to explore ideas and coordinate the execution of fund raisers to support church operations. Father is asking for two (2) representatives from each church to join the Team. Please Volunteer!! It will be a fun way to help our parishes! Everyone interested should see a Parish Council Member before leaving church today. You can also call your church office and leave a message.
THANK YOU!
OTHER AREA EVENTS
ST. AUGUSTINE PARISH NEWS
Father Jim Willig's Gospel teachings every Sunday on Sacred Heart Radio at 7:30 and 9:30 am. Sacred Heart Radio broadcasts in Greater Cincinnati on 740AM, Hamilton on 89.5FM, and Dayton on 910AM. Also listen anytime on Heart to Heart's website:
http://www.heartoheart.org.
RELIGIOUS RETIREMENT FUND
Help care for elders.
"Thanks to support from the Retirement Fund for Religious, we are now in a much better position to care for our elders,"
writes a religious sister. Your donation helps her religious community and hundreds of others provide for aging members and plan for long-term needs. Please give to next week's Retirement Fund for Religious collection
ST. AUGUSTINE PARISH NEWS
FIRST COMMUNION & CONFIRMATION
If your child is ready for First Communion or Confirmation, please call the parish office and leave your name and phone number. Classes for the year have begun.
MEMBERSHIP IN OUR PARISHES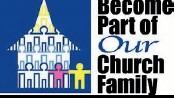 A "Hearty Welcome" to all new members. Please call the church offices 268-6697 (St. Benedict) 256-5633 (St. Mary) or 855-2289 (St. Augustine) to register. Please notify the offices when moving or of any change in address. This will help us update our census information.
ST. AUGUSTINE PARISH NEWS
If you would like to become a Sacristan please contact Sylvia Hess or Fran Delegato!!
ST. VINCENT DE PAUL CONFERENCE
If you have some extra time and you would like to help the needy, the St. Vincent De Paul Conference at St. Augustine could always use some new members. If interested, please contact  Sylvia M. Hess at the church office at
855-2289 or

home at

855-6649
for further information.
`