ST. AUGUSTINE PARISH NEWS
Trunk or Treat
"This year the GAP program will be hosting a
Trunk or Treat on Saturday October 28th from 3p-5p in the parish parking lot.

If you are interested in volunteering to participate by decorating your car or donating candy please contact

Diana Kessio at 937-304-8942.

"
ST. AUGUSTINE PARISH NEWS
OCTOBER IS ROSARY MONTH
The month of October is dedicated to Mary, the mother Jesus. Starting Oct 1, each parish in our region will have the recitation of the rosary PRIOR to the beginning of Mass on Saturday and Sunday. In addition, St. Augustine will also have a 6:30pm Rosary recitation each Wednesday.
Pope Francis has launched a worldwide campaign to encourage greater prayer and action for migrants, titled Share the Journey. Locally, Archbishop Dennis Schnurr has expressed his solidarity with local immigrants. Joining with other dioceses and partners throughout Ohio, he is calling for 10,000 letters to Congress for a pathway to residency for young immigrants protected by the Deferred Action for Childhood Arrivals Program. Hard copies of a letter template are on the table at the back of the church. Please leave your signed letters at the table
FIRST COMMUNION & CONFIRMATION
If your child is ready for First Communion or Confirmation, please call the parish office and leave your name and phone number. Classes for the year have begun.
ST. AUGUSTINE 2017 HOLIDAY BAZAAR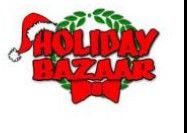 St. Augustine is calling out to all artists, crafters and vendors to share in our
2017 Holiday Bazaar on Saturday, Nov. 11, 9am to 3pm.

We have a few 8 ft. spaces available for $30.00 per space. Call Joan Dillon

937-866-9926.

to reserve your spot. We are planning for another year of fun and sharing. This event sponsored by SVDP/ St. Augustine Conference. We have a great time with this fundraiser and would love you to be part of it.
Happy Anniversary
32 years ago Sept. 8 1985

Our pastor Father Francis took his first vow to the religious life Please remember him in your prayers and for all that he has done for our churches.
What a better remembrance as he celebrates that special day in his life with the Nativity of the Blessed Virgin Mary
ST. AUGUSTINE PARISH NEWS
Thank You
Thank you to Sue Kozarec, Betty Stueve for the cleaning of the flower beds and also to Stephen Cook for the gorgeous flowers he planted. Also,to Kenneth and Liz Miller for donating the money to have a new water heater put in the church Thank You all.
Special Welcome
To Diana Kessio for being our new GAP Administrator
PRAYERS
PLEASE KEEP IN YOUR PRAYERS THE SHUT INS/SICK OF ST. AUGUSTINE.


June Helmers, Fran Chroniak, Toni Moore, Ron Fetzer, Don Philhower.
ST. AUGUSTINE PARISH NEWS
ST. AUGUSTINE SVDP REPORT
The St. Augustine St. Vincent De Paul conference made 9 home visits during the 2nd quarter of 2017, resulting in the assistance to 37 adults and children. Your donations were spent in the following manner:
$175 for Rent
$1,300 for Utilities
$50 for Food
$150 for Car Maintenance
Donations from St. Augustine Parishioners through their support of our Bake Sale and contributions from The Germantown Lions increased our bank account by $900. Many thanks for your continued monetary support and prayers to help the St. Vincent De Paul society help others in our
Germantown/Farmersville/New Lebanon community
MEMBERSHIP IN OUR PARISHES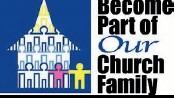 A "Hearty Welcome" to all new members.
Please call the church offices 268-6697 (St. Benedict) 256-5633 (St. Mary) or 855-2289 (St. Augustine) to register.

Please notify the offices when moving or of any change in address. This will help us update our census information.
Pilgrimage to Rome
We want to thank all who have shown interest in a Pilgrimage to Rome. We now have a tentative date: we would depart for Rome on
February 27th, 2019, and return on Saturday March 9th, 2019.

We will soon have a rough draft of our Itinerary, which will include Rome; Assisi, Lanciano Eucharistic Miracle), Pietrelcina (Home of Padre Pio), just to name a few. If you have any questions, or would like to add your name to the list of those who are interested, please contact Fr. Jim at:

937-434-9341 Ext 114

or email jromanello@sthenryparish.com
ST. AUGUSTINE PARISH NEWS
If you would like to become a Sacristan please contact Sylvia Hess or Fran Delegato!!
ST. VINCENT DE PAUL CONFERENCE
If you have some extra time and you would like to help the needy, the St. Vincent De Paul Conference at St. Augustine could always use some new members. If interested, please contact Jean Evanchuck at
855-7640

or Sylvia M. Hess at the church office at

855-2289 or home at 855-6649

for further information.