ST. AUGUSTINE PARISH NEWS
2018 CATHOLIC MINISTRIES APPEAL (CMA)
This weekend

we will be listening to an audio message from Archbishop Schnurr explaining how our support each year of the Catholic Ministries Appeal is part of our commitment to our faith. Thanks to the generosity of many families in Region 1, a total of $14,220 from our 3 parishes was contributed to the 2017  CMA from our parish community. This year, our goals are: St. Augustine: $3,172; St. Benedict: $8,314 and St. Mary: $8,969. Families will be receiving a CMA mailing from Archbishop Schnurr in the coming weeks. Please prayerfully complete your pledge card and return it in the envelope provided, or bring your completed pledge card to Mass. For more information, please visit https://catholicappeal.info
Thank you!
ST. AUGUSTINE PARISH NEWS
STATIONS OF THE CROSS
St. Augustine Stations of the Cross. Beginning
Friday, Feb.16th at 6PM and every Friday up to and including March 23rd;

We will meet for Stations of the Cross followed by Soup and Bread downstairs. This is a time for reflection and a time to walk with Christ during his last days on earth. Anyone wishing to contribute a homemade soup and fresh bread on one of the Friday's may do so by adding their name to the sign-up sheet located on the table at the top of the stairs.
A BIG THANKS!
THANK YOU to Ken Stewart for the excellent Retreat at St. Benedict the Moor. Thank you to his family for providing the delicious meals for three days. What a happy time everyone had.
LENTEN REMINDERS
FAST AND ABSTINENCE
Ash Wednesday, February 14, and Good Friday, March 30

are days of abstinence from meat and also days of fast, that is, limited to a single full meal. The other Fridays of Lent are days of abstinence from meat. The law of abstinence binds all Catholics 14 years and older. The law of fasting binds all Catholics from their 18th birthday until their 59th birthday(canons 97, 1252). "Let the paschal fast be kept sacred. Let it be celebrated everywhere on Good Friday and, where possible, prolonged throughout Holy Saturday, so that the joys of the Sunday of the Resurrection may be attained with uplifted and clear mind." (Constitution on the Liturgy, No. 110) With regard to the obligatory days listed above, however, there are frequent questions about the degree of seriousness of the matter. To paraphrase Pope John Paul II: the obligation to do penance is a serious one; the obligation to observe, as a whole or "substantially," the penitential days specified by the Church is also serious. No one should be scrupulous in this regard; failure to observe an individual day of penance is not considered serious. People should seek to do more rather than less. Fast and abstinence on the days prescribed should be considered a minimum response to the Lord's call to penance and conversion.
REGIONAL FUND-RAISING COMMITTEE
Fr. Francis is seeking a small committee to explore ideas and coordinate the execution of fund raisers to support church operations. Father is asking for two (2) representatives from each church to join the Team. Please Volunteer!! It will be a fun way to help our parishes! Everyone interested should see a Parish Council Member before leaving church today. You can also call your church office and leave a message.
THANK YOU!
TIME IS RUNNING OUT!
Attention high school graduating young women – there are only a few weeks left to apply for the Dayton Catholic Women's Club Scholarship. The deadline is
March 9, 2018 at 4:30 p.m.

The application can be found at

http://Daytonfoundation. org/Scholars.

Go to ScholarshipConnect, search for DCWC Scholarship link for the requirements. If you have questions or need assistance, go to

scholarships@daytonfoundation.org

or call

(937)-225-9955.
St. John Passion Play of Cincinnati
St. John Passion Play of Cincinnati established 1918 Performances for 2018 – Walk-ins welcome – Free will offering.
SUN MAR 18 3PM / SAT MAR 24 7PM / SUN MAR 25 3PM – Lockland Christian, 231 Mill St Lockland, OH 45215
THUR MAR 29 7PM / FRI MAR 30 7PM/ SAT MAR 31 3PM – Mount St. Joseph, 5701 Delhi Ave Cincinnati, OH 45233
This has always been an exceptional production showing everything from the Last Supper to the Resurrection that the
YOUNG @ HEART of Holy Name

in Trenton would highly recommend for the season of Lent.
IMPORTANT INFORMATION FOR YOU
Please make sure that you have you amount of your donation and your name on your collection envelopes to ensure that you get credited the proper amount for tax purpose
ST. AUGUSTINE PARISH NEWS
SVDP REPORT
The St. Vincent De Paul St. Augustine Conference made 17 home visits during the 4th quarter of 2017, resulting in assistance to 57 adults and children. Your donations were spent in the following manner:
* $2,525 for Rent
* $1,555 for Utilities
* $255 for Furniture
       Donations from St. Augustine Parishioners, the Germantown Garden Club, the Germantown Lion's, the Germantown Senior Citizens, along with support for our annual holiday bazaar and support from other St. Vincent De Paul Conferences, enabled us to meet the needs of our neighbors.
       Many thanks for your continued monetary support and prayers to help the St. Vincent De Paul society help others in our Germantown, Farmersville,  and New Lebanon community
SCHOLARSHIP OPPORTUNITY FOR
GRADUATING HIGH SCHOOL WOMEN
The Dayton Catholic Women's Club Scholarship was established in 2010 with the goal of assisting young Catholic women in continuing their studies at an accredited technical school, junior college, community college, or four year college/university. Applicants must be high school graduates, who are active members of a Dayton-area Roman Catholic Church, and who demonstrate Financial need. The application can be found at
http://daytonfoundation.org/scholar

. Deadline for applications is

March 9, 2018, at 4:30

pm.  If you have questions or need assistance, call

(937) 225-9955

or go to

scholarships@daytonfoundation.org.
RELIGIOUS RETIREMENT FUND
Help care for elders.
"Thanks to support from the Retirement Fund for Religious, we are now in a much better position to care for our elders,"

writes a religious sister. Your donation helps her religious community and hundreds of others provide for aging members and plan for long-term needs. Please give to next week's Retirement Fund for Religious collection
ST. AUGUSTINE PARISH NEWS




2017 CATHOLIC MINISTRIES APPEAL
      Archbishop Schnurr thanks the faithful of St. Augustine Church for their generous participation in the 2017 Catholic Ministries Appeal (CMA). The parishioners pledged $3,550 to the appeal, which is 109.31% of the actual parish goal. The success of this year's appeal will provide a path of hope to thousands right here in our local community.
      Thank you again and please continue to pray for our Archdiocese as we work to spread the Gospel here in our local Church.
FIRST COMMUNION & CONFIRMATION
If your child is ready for First Communion or Confirmation, please call the parish office and leave your name and phone number. Classes for the year have begun.
Happy Anniversary
32 years ago Sept. 8 1985

Our pastor Father Francis took his first vow to the religious life Please remember him in your prayers and for all that he has done for our churches.
What a better remembrance as he celebrates that special day in his life with the Nativity of the Blessed Virgin Mary
PRAYERS
PLEASE KEEP IN YOUR PRAYERS THE SHUT INS/SICK OF ST. AUGUSTINE.


June Helmers, Fran Chroniak, Toni Moore, Ron Fetzer, Don Philhower.
MEMBERSHIP IN OUR PARISHES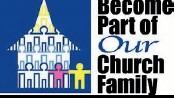 A "Hearty Welcome" to all new members.
Please call the church offices 268-6697 (St. Benedict) 256-5633 (St. Mary) or 855-2289 (St. Augustine) to register.

Please notify the offices when moving or of any change in address. This will help us update our census information.
Pilgrimage to Rome
We want to thank all who have shown interest in a Pilgrimage to Rome. We now have a tentative date: we would depart for Rome on
February 27th, 2019, and return on Saturday March 9th, 2019.

We will soon have a rough draft of our Itinerary, which will include Rome; Assisi, Lanciano Eucharistic Miracle), Pietrelcina (Home of Padre Pio), just to name a few. If you have any questions, or would like to add your name to the list of those who are interested, please contact Fr. Jim at:

937-434-9341 Ext 114

or email jromanello@sthenryparish.com
ST. AUGUSTINE PARISH NEWS
If you would like to become a Sacristan please contact Sylvia Hess or Fran Delegato!!
ST. VINCENT DE PAUL CONFERENCE
If you have some extra time and you would like to help the needy, the St. Vincent De Paul Conference at St. Augustine could always use some new members. If interested, please contact Jean Evanchuck at
855-7640

or Sylvia M. Hess at the church office at

855-2289 or home at 855-6649

for further information.