Advent Giving Tree
The Advent Giving Tree

, Each Angel will list an items requested by a resident of a local nursing home. These residents have no visitors so take an Angel and fill someone's Christmas gift wish. Place the wrapped item, with the Angel attached, under the tree no later than December 17th.
OTHER AREA NEWS
CHRISTMAS AND NEW YEAR'S MASS
Christmas Eve/Day:
Sunday, December 24

~

Monday, December 25, 2017

: The Fourth Sunday of Advent will be observed on Saturday evening, December 23, and Sunday morning,

December 24, 2017

. Christmas is to be observed Sunday evening,

December 24




and Monday, December 25, 2017.

There is an obligation to participate at Mass for both the Fourth Sunday of Advent and for Christmas this weekend. Attendance at one Mass does not fulfill both obligations.


New Year's Eve/Day: Sunday, December 31

~

Monday, January 1, 2018:

The Feast of the Holy Family will be celebrated the weekend of

December 30/31, 2017.

Monday

, January 1, 2018

, Mary, the Holy Mother of God, remains a holy day; however, the obligation to attend Mass is abrogated in 2018. A Vigil Mass the evening on

Sunday December 31st,

in anticipation of the January 1st Holy Day, does not fulfill the Sunday obligation for the Feast of the Holy Family.
ST. AUGUSTINE PARISH NEWS
THANK YOU
A big thank you from the St. Vincent DePaul Society to everyone who worked, donated and supported our bazaar. Everyone had a good time and it was a great success!
IMPORTANT INFORMATION FOR YOU
Please make sure that you have you amount of your donation and your name on your collection envelopes to ensure that you get credited the proper amount for tax purpose
HOMILY REVIEW TEAM.
Deacon Ken is looking for four people to join the Homily Review Team. We meet once a month on the first Sunday at 6 PM at St. Augustine. If you have questions or would like to join the team contact Deacon Ken at 
KRStewart@woh.rr.com

.
ST. AUGUSTINE PARISH NEWS




THANK YOU THANK YOU THANK YOU
A BIG Thank You from the St. Vincent DePaul Society to everyone who worked, donated and supported our Bazaar. Everyone had a good time and it was a GREAT success! Thanks also to everyone who helped prepare St. Augustine Church for Advent, especially all those who donated their time and talent, doing all the hard work that went into our beautiful Advent Wreath.
RELIGIOUS RETIREMENT FUND
Help care for elders.
"Thanks to support from the Retirement Fund for Religious, we are now in a much better position to care for our elders,"

writes a religious sister. Your donation helps her religious community and hundreds of others provide for aging members and plan for long-term needs. Please give to next week's Retirement Fund for Religious collection
ST. AUGUSTINE PARISH NEWS




2017 CATHOLIC MINISTRIES APPEAL
      Archbishop Schnurr thanks the faithful of St. Augustine Church for their generous participation in the 2017 Catholic Ministries Appeal (CMA). The parishioners pledged $3,550 to the appeal, which is 109.31% of the actual parish goal. The success of this year's appeal will provide a path of hope to thousands right here in our local community.
      Thank you again and please continue to pray for our Archdiocese as we work to spread the Gospel here in our local Church.
REGIONAL REVIVAL COMMITTEE
A committee has been formed to plan a Regional Revival for the 2018 Lenten season. If you would like to take part in the planning, please contact Lew Weller
937-254-6615.
FIRST COMMUNION & CONFIRMATION
If your child is ready for First Communion or Confirmation, please call the parish office and leave your name and phone number. Classes for the year have begun.
Happy Anniversary
32 years ago Sept. 8 1985

Our pastor Father Francis took his first vow to the religious life Please remember him in your prayers and for all that he has done for our churches.
What a better remembrance as he celebrates that special day in his life with the Nativity of the Blessed Virgin Mary
PRAYERS
PLEASE KEEP IN YOUR PRAYERS THE SHUT INS/SICK OF ST. AUGUSTINE.


June Helmers, Fran Chroniak, Toni Moore, Ron Fetzer, Don Philhower.
ST. AUGUSTINE PARISH NEWS
SVDP CONFERENCE REPORT
The St. Vincent DePaul St. Augustine Conference made 13 home visits during the 3rd quarter of 2017, resulting in the assistance to 38 adults and children. Your donations were spent in the following manner:
$1,985 for rent;




$1,300 for utilities;




$55 for furniture

.
Donations from St. Augustine parishioners, along with assistance from other SVDP conferences, enables us to meet the needs of our neighbors. Many thanks for your continued monetary support and prayers to help the St. Vincent DePaul Society help others in our Germantown,  Farmersville, and New Lebanon community.
MEMBERSHIP IN OUR PARISHES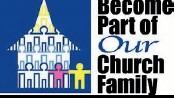 A "Hearty Welcome" to all new members.
Please call the church offices 268-6697 (St. Benedict) 256-5633 (St. Mary) or 855-2289 (St. Augustine) to register.

Please notify the offices when moving or of any change in address. This will help us update our census information.
Pilgrimage to Rome
We want to thank all who have shown interest in a Pilgrimage to Rome. We now have a tentative date: we would depart for Rome on
February 27th, 2019, and return on Saturday March 9th, 2019.

We will soon have a rough draft of our Itinerary, which will include Rome; Assisi, Lanciano Eucharistic Miracle), Pietrelcina (Home of Padre Pio), just to name a few. If you have any questions, or would like to add your name to the list of those who are interested, please contact Fr. Jim at:

937-434-9341 Ext 114

or email jromanello@sthenryparish.com
ST. AUGUSTINE PARISH NEWS
If you would like to become a Sacristan please contact Sylvia Hess or Fran Delegato!!
ST. VINCENT DE PAUL CONFERENCE
If you have some extra time and you would like to help the needy, the St. Vincent De Paul Conference at St. Augustine could always use some new members. If interested, please contact Jean Evanchuck at
855-7640

or Sylvia M. Hess at the church office at

855-2289 or home at 855-6649

for further information.