ST. MARY FALL FISH FRY
Friday, Nov. 3 6-10:30pm  

St. Mary Church Beckmeyer Hall




Tickets $15 each, ADULTS 21 and older.

Fish, fries, Cole slaw, baked beans, sausage, soda and frosty adult beverages. Stay for the raffles, casino games and door prizes. Tickets available now from any member of the Holy Name Society, or in the parish office during the week.
 ST. AUGUSTINE PARISH NEWS
PRAYERS
PLEASE KEEP IN YOUR PRAYERS THE SHUT INS/SICK OF ST. AUGUSTINE

.  June Helmers, Fran Chroniak, Toni Moore, Ron Fetzer, Don Philhower.
ST. MARY PARISH NEWS
HOLIDAY BAZAAR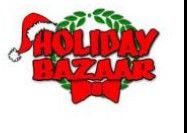 St. Mary St. Ann Society, along with New Hope Art Studio, are having their annual Holiday Bazaar on Saturday, Oct. 28, from 9am until 3pm. There will be crafters at BOTH New Hope Art Studio and St. Mary Church Hall, both located in Xenia Ave. There will be raffles, and lunch will be served at both locations. If you have any crafting friends who would like to
participate, please share our contact information. We would be glad to send them information and craft table applications. Questions? Call Cathy Yauch
937-768-4061
Notre Dame Glee Club
Notre Dame Glee Club to Perform at Holy Trinity Holy Trinity Church in downtown Dayton is pleased to announce a free concert by the world-renowned Glee Club of the University of Notre Dame. The concert will take place on
Wednesday October 18, 2017, at 7:00 pm.

A good will offering will be taken. There is no charge for tickets, but you must have one to enter. For tickets, please go to 

http://www.eventbrite.com

and search for Notre Dame Glee Club or contact Annie Foos at

daytonholytrinity@gmail.com

or

937-228-1223,

first come first served.
SAVE THE DATE
On October 28th, 2017 

Our Lady of Good Hope and St. Henry conferences of St. Vincent de Paul invites you to join us for

"Pasta and Parables."

Test your knowledge on the

"Good Book"

while enjoying an Italian dinner cooked by our own Fr. Jim Romanello. All proceeds benefit the poor and needy of our community through the charitable work of St. Vincent de Paul.
The cost is $25.00 per person. Call Joan Bernard @ 937-866-8755 Adults Only!
Menu
Caesar Salad
Pesto Bread
Chicken Parmesan with Linguine Marinara
Roasted Vegetables
Homemade Cannoli
RIBFEST AT ST. CHARLES
The Knights of Columbus at St. Charles will hold
RibFest 8.0

on

Saturday, October 21, 2017

with its fabulous, mouthwatering ribs, delicious desserts, adult beverages,  games of chance and new this year will be a Live Auction! Carry Out opens at 4:30 pm. Dinner Served 6-8 pm. Gaming and Auction 7-11 pm. Go to http://www.kofc14995.org  for information and to order tickets. Cost is $16 in Advance, $20 at the door.  Kid's meals are available.
An Introduction to Centering Prayer Workshop
An Introduction to Centering Prayer Workshop will be held on
Saturday October 21st at St. Francis of Assisi Catholic Church in Centerville, Ohio.

Centering Prayer is a wonderful way to deepen your relationship with God and can help to open one's heart to God's gift of Contemplative Prayer. Registration begins at 8:30 am in the hallway outside of the John Paul II Room. The workshop will end at approximately 3 pm. The cost of the workshop is $10. Scholarships are available. Bring a small brown bag lunch. We will provide side items and drinks. If you would like to attend please call: Martie Teter at

937-206-9441

or CeCe Sugar at

937-602-4898.
The Christ Child Society of Dayton
The Christ Child Society of Dayton is having their Annual Fundraiser, The Red Wagon Luncheon, on
Friday, November 3.

This event includes a luncheon, raffle, gourmet and baked goods, silent auction and entertainment. Please call Joan McGratty at

886-5725

if interested in attending.
UNDERSTANDING AND ENDING HUMAN TRAFFICING
The Dayton Alumnae chapter of Delta Sigma Theta Sorority is presenting Understanding and Ending Human Trafficking: A Conversation with Survivors and Advocates. On
Saturday, October 28 from 9:30am till 1pm

at the University of Dayton's River Campus Meyer Room, 1700 S. Patterson Blvd. This important presentation is FREE and open to the public, both adult and youth. This is recommended for youth's age 12 and above.
OTHER AREA NEWS
BRUNNER LITERACY CENTER 5K RUN
Join us at 10am on
Saturday, Oct 28

to walk,  jog/run our certified 5K course through beautiful Englewood Metro Park's West Park to celebrate the joys of literacy. All Proceeds benefit the Brunner Literacy Center. Details and Registrations are available online:  https://www.brunnerliteracy.org/ .
ST. BENEDICT THE MOOR SCHOOL
Open enrollment is going on at St. Benedict the Moor Catholic School for the 2017-2018 Academic Year. Interested people should visit the campus at 138 Gramont Avenue, or call at

937-268-6697.
LAY TUITION REDUCTION
The Athenaeum, announces that we will continue the 50% lay tuition reduction for one more academic year, 2017-18, as part of our One Faith, One Hope Capital Camcommitment.
The Lay Pastoral Ministry Certificate Option classes will meet at Good Shepherd in Montgomery, a northern Cincinnati suburb. Graduate programs are available at the main campus in Cincinnati. All options are designed for busy adults with an outstanding faculty, supportive staff and flexible components. There will never be a better time to come and see how lay Catholic studies through the Athenaeum can transform your life. For more information about Dayton classes, call Deacon Hal Belcher,
419-305-5486.
SCHOLARSHIP AWARD WINNER
It is with great pride that the Office of African American Pastoral Ministries on behalf of the Archdiocese of Cincinnati announces the following 2017 – 2018 Archbishop Karl J. Alter Scholarship Grant Award recipient:
Miss Ukinebo O'Basuyi,

the daughter of Mr. Victor and Mary O'Basuyi, will graduate from Springboro HighSchool. Miss O'Basuyi will be attending Wright State University and will pursue a degree in Public Health. Miss O'Basuyi is a member of Saint Benedict the Moor [Dayton
SM SUNDAY MORNING SCRIPTURE STUDY
"Share the Word" Sunday morning scripture study is now in its 35th year at St. Mary; and we're going to keep doing it until we get it right! We meet in the
St. Mary Center following the 9:45am Mass.

Why not stop by and join us a light-hearted look at the scriptures and how they impact our daily lives. Our family looks forward to including you in our discussions.
 

NEW GROUP WELCOMES




YOUNG PROFESSIONALS
Shine Dayton would like to invite you to learn more about our organization. We are a group of young professionals committed to advocating for the compassionate works of Catholic Social Services of the Miami Valley through the engagement and empowerment of individuals. For more information on becoming a member or to join us at an upcoming event,
email shine.dayton@gmail.com

or visit us at

www.cssmv.org/giving/shinedayton

or

www.facebook.com/shinedayton.
 GUIDELINES FOR ARCHDIOCESAN
TUITION ASSISTANCE
Needs-based grants from both the endowed and expendable funds will be available for students attending grades Kindergarten through 12 in Catholic schools in our archdiocese. Approximately 80% of the tuition assistance funds available annually will aid Catholic School students in grades Kindergarten through 8th Grade. To apply for assistance please go to
https://factsmgt.com/services/grant-aid-assessment

Approximately 20% of the tuition assistance funds available annually will aid Catholic School high school students. To apply for high school tuition assistance, contact your high school directly for more information. Log on to

go.udayton.edu/manger

for more information. Know Mary Better: Learn more about the Blessed Virgin Mary